Fast Forward
Second gentleman Doug Emhoff says he didn't expect his Judaism 'to be such a big deal'
On a White House call to mark Jewish American Heritage Month, Emhoff said he has come to realize 'how much this representation matters to people'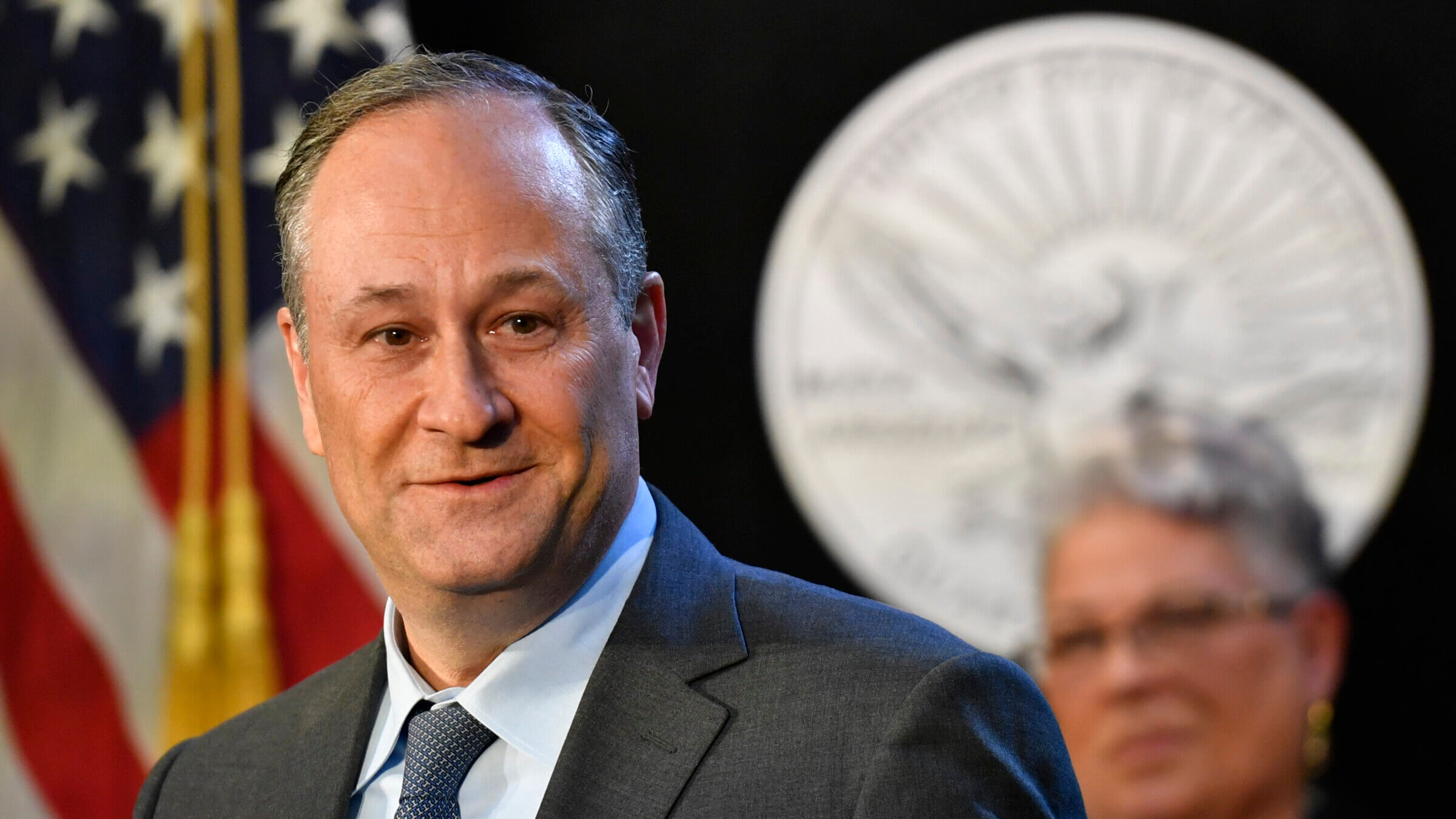 Second gentleman Douglas Emhoff said Tuesday that representing the U.S. administration as a Jewish person has been extremely "meaningful" to him and other Jewish Americans. 
"I did not expect my Jewish faith to be such a big deal in this role," Emhoff, the husband of Vice President Kamala Harris, said in a Zoom event hosted by the White House to mark the final day of the Jewish American Heritage Month. "But as I have gone forward in it, you really realize how much this representation matters to people." 
Emhoff cited the placement of mezuzah on the doorpost of the vice president's official residence, baking matzo with Jewish day school kids, hosting the first Passover Seder and lighting the menorah at the residence as "humbling and meaningful." He said his 85-year-old father, Michael, often hears from lifelong friends about how important these events have been to them. 
"This has nothing to do with a political party or anything like that," Emhoff said in a conversation with White House Jewish Liaison Chanan Weissman. "It's just seeing me in this role has engendered some feelings in people that they didn't even know they had, and they tell me about it."
Aware of the appreciation, he said he's moved to do his best in the role. 
Emhoff said he would be working with Ambassador Deborah Lipstadt, the State Department's special envoy to monitor and combat antisemitism, to counter hatred against Jews and others. 
He added that he wants to set an example, and for men to step up and support their partners, "so we can have more women leaders."