Fast Forward
Republican candidate in NY district with large Jewish population received donation from candidate who praised Hitler
Carl Paladino maxed out a $2,900 donation to the campaign of Michael Lawler, a leading candidate to represent the 17th District in Rockland County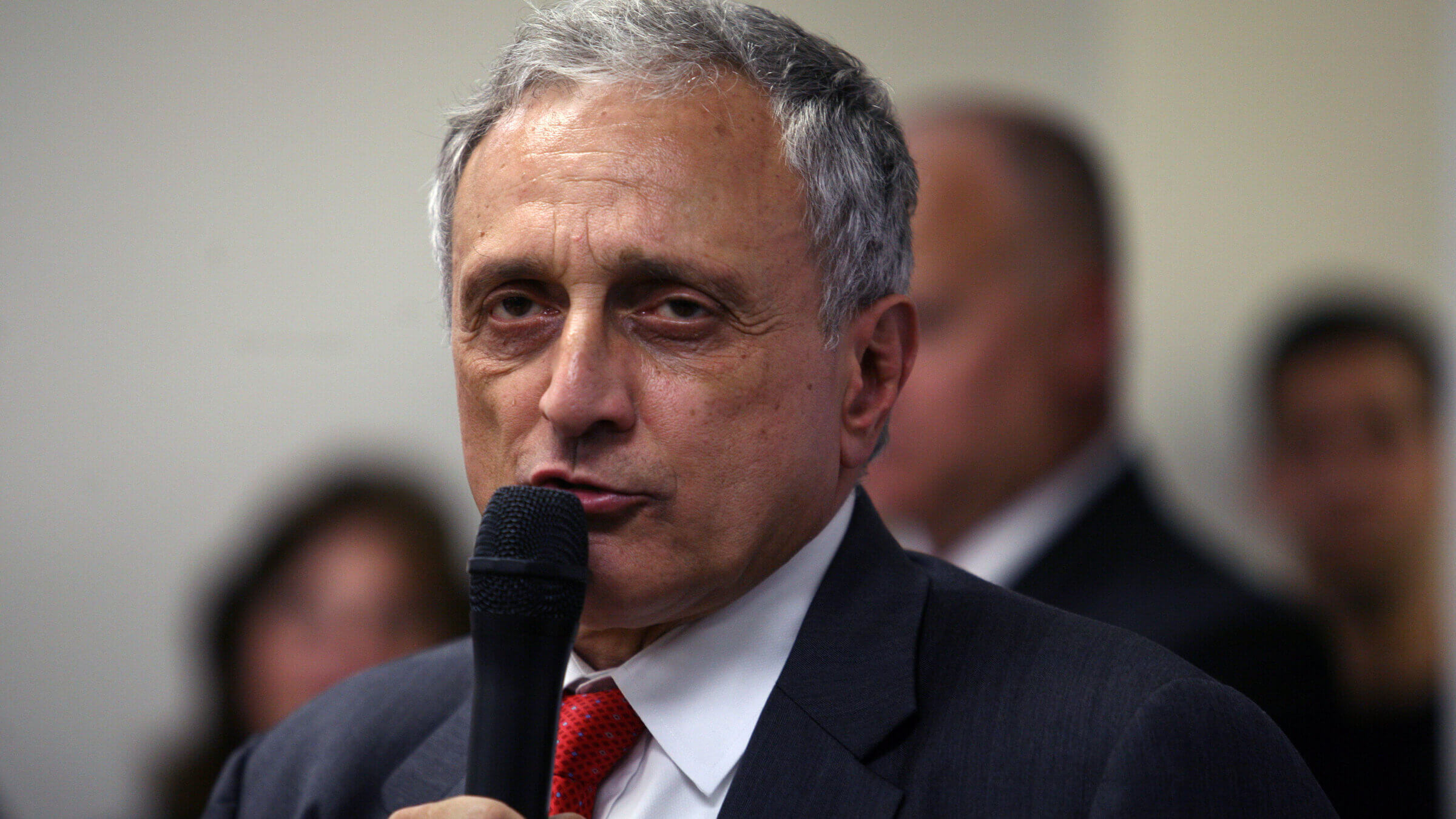 A Republican congressional candidate running to represent an upstate district with a significant Jewish population has received the financial backing of a controversial Buffalo Republican who expressed admiration for Adolf Hitler's leadership style, recent FEC filings showed. 
Carl Paladino, a candidate for Congress in western New York, gave the maximum allowed donation of $2,900 to the campaign of Michael Lawler, a leading candidate to represent the 17th District in Rockland County. The contribution was made just days before remarks Paladino made last year surfaced in which he said that Hitler is "the kind of leader we need today." Paladino later said his statement was "a serious mistake."
Lawler, a first-term Republican Assemblyman whose district includes the sizable Orthodox community in Ramapo, is on the list of new candidates the National Republican Congressional Committee (NRCC) is providing support to challenge Rep. Sean Patrick Maloney, chair of the Democratic Congressional Campaign Committee. 
Rockland County's sprawling Hasidic communities have made it the largest Jewish population per capita of any county in the United States, and they tend to vote Republican. 
Maloney is running for a sixth term in the redrawn district, which includes parts of the Hudson Valley district he currently represents. He is facing a primary challenge in the August 23 Democratic primary. 
Former Jewish congresswoman Nita Lowey, a Democrat who represented the district for three decades until her retirement in 2020, endorsed Maloney last week. In a statement, Lowey touted Maloney's leadership "on issues of concern to the Jewish community, including efforts to combat antisemitism in the Hudson Valley, across New York and around the world."

In a tweet, Maloney called the contribution a "slap in the face" to the Jewish community in the district.
William O'Reilly, a spokesman for the Lawler campaign, pushed back, saying that as DCCC chair Maloney supports the reelection campaigns of "every radical antisemite in the Democratic Party, including Jamaal Bowman, antisemitic BDS movement leader Alexandria Ocasio-Cortez, and Ilhan Omar."
O'Reilly said the campaign would not return the contribution, saying Paladino had acknowledged the remarks were inappropriate. Instead, he attacked the Maloney campaign taking contributions from George Soros, a Holocaust survivor who, O'Reilly said, "has consistently supported anti-Israeli candidates and organizations, as well as the failed Iran nuclear deal." He called the incumbent congressman "the biggest hypocrite in American politics" who "could never be mistaken for a friend of Israel or the Jewish community."
Paladino, who previously ran unsuccessfully for governor of New York in 2010 and previously made racist and homophobic remarks, has contributed over the years to New York Republican House members. 
This post was updated.