Fast Forward
Buffalo Republican: Hitler is 'the kind of leader we need today'
Carl Paladino, a Congressional candidate in New York, endorsed the German leader's charisma during a 2021 radio appearance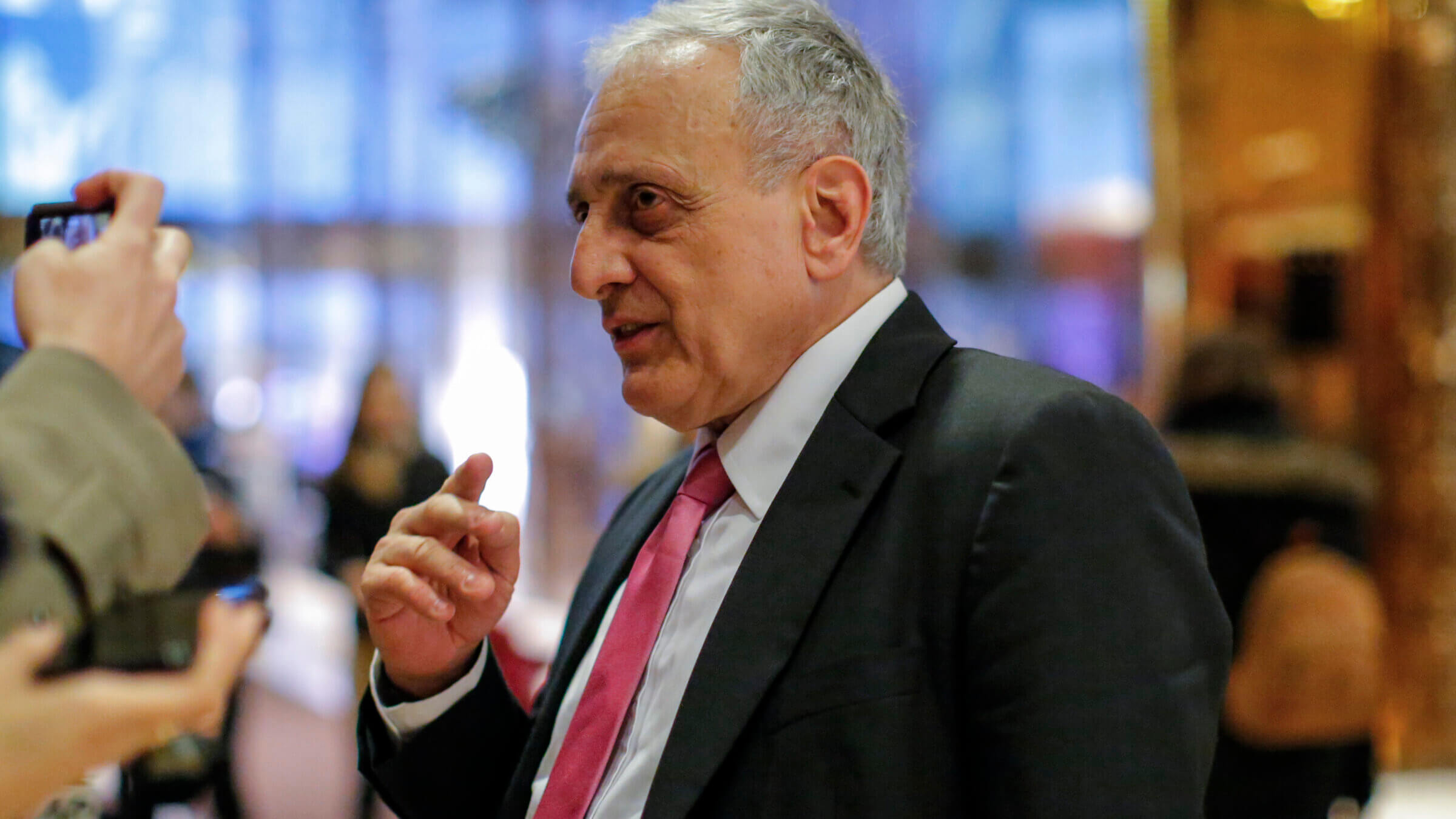 Airing dirty laundry: A Republican running to represent a New York congressional district that includes suburbs of Buffalo took to the airwaves last year to express admiration for Adolf Hitler's leadership style.
During a February 2021 radio appearance, Carl Paladino, a businessman whose campaign has been endorsed by Rep. Elise Stefanik, the third-ranked Republican in the House, cited Hitler as someone who "aroused the crowds" to get people thinking about change.
"He would get up there screaming these epithets and these people were just — they were hypnotized by him," said Paladino during an appearance on the "The r-House Radio Show," a weekly radio program that airs in Buffalo. "That's, I guess, I guess that's the kind of leader we need today."
Carl Paladino, whose House bid is backed by third-ranked House GOPer Elise Stefanik, said on radio last year that Hitler is "the kind of leader we need today. We need somebody inspirational. We need somebody that is a doer, has been there and done it." https://t.co/pg24M23DNA pic.twitter.com/O1xgoeAEbX

— Eric Hananoki (@ehananoki) June 9, 2022
Speaking of the German leader who galvanized crowds to support the systematic genocide of millions of people, including 6 million Jews, Paladino added: "We need somebody inspirational. We need somebody that is a doer, has been there and done it."
Paladino, who announced his bid for Congress last week, previously ran unsuccessfully for governor of New York in 2010 and was elected to the Buffalo school board in 2013 and 2016. In December 2016, the board demanded his resignation after he made racist remarks about President Barack Obama and First Lady Michelle Obama — demands he ignored. In August 2017, he was removed from his seat for violating education law by publicly disclosing confidential information from an executive session.
Last week, Paladino, who has rallied against gun control legislation, shared a since-deleted Facebook post that promoted conspiracy theories about the recent mass shootings in Buffalo and Uvalde and also about COVID-19 vaccines, CIA mind control and the assassinations of John Lennon and the Kennedys.
After initially lying that he didn't personally share the post, he eventually admitted to posting it.