Fast Forward
After filing suit, Ben & Jerry's now wants to mediate dispute with Unilever over Israeli operations
The ice cream company had filed suit to stop a sale to a local franchisee because it was 'inconsistent' with the brand's boycott of Israeli settlements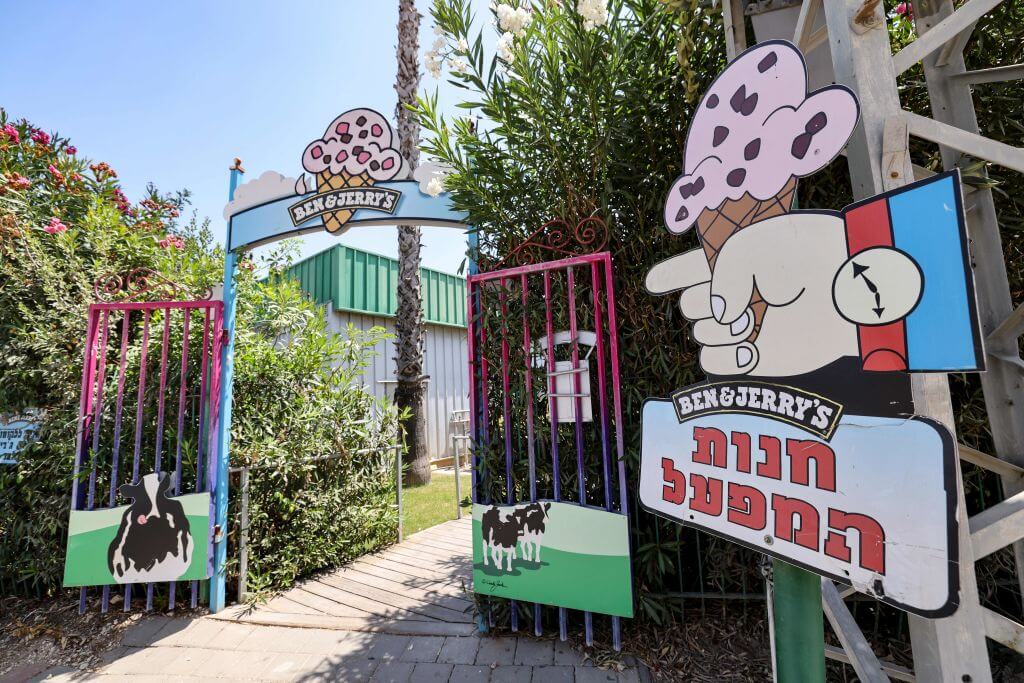 Two weeks after filing suit, Ben & Jerry's is trying to negotiate a settlement with its parent company, Unilever, over the conglomerate's sale of Israeli operations to a company that plans to produce and sell the ice cream brand in the Israeli-occupied West Bank.
In a letter submitted to the U.S. District Court in Manhattan Thursday, an attorney for Ben & Jerry's said the company has been engaged in talks with Unilever since July 9 in an "attempt to resolve their dispute through expedited formal mediation" instead of litigation.
The proposal was reportedly presented just 20 minutes before a scheduled hearing on the lawsuit Ben & Jerry's filed on July 5 to block the sale of the Israeli business to a local franchisee, Avi Zinger. The hearing was postponed to allow the two sides to negotiate in hopes of resolving the issue within two weeks. 
Unilever announced last month that it had reached an agreement to sell Ben & Jerry's in Israel to American Quality Products Ltd. a year after the Vermont-based ice cream company declared that it would stop sales in West Bank settlements, saying that selling in occupied territory "is inconsistent with our values." Supporters of the Boycott, Divestment and Sanctions movement against Israel celebrated the move. But it also set off a backlash against Unilever. At least eight states have since taken steps to halt or withdraw investments in the conglomerate.
In the lawsuit Ben & Jerry's claimed that Unilever's "unilateral decision" was made without the consent of the ice cream company's board of directors and argued that blocking the sale is essential to "preserve the status quo and protect the brand and social integrity Ben & Jerry's has spent decades building" over human rights concerns.
Unilever has said that "the deal has already closed."