Fast Forward
As Nancy Pelosi visits, everything to know about the Jews of Taiwan
Some 700-800 Jews live in Taiwan as part of a close-knit, growing community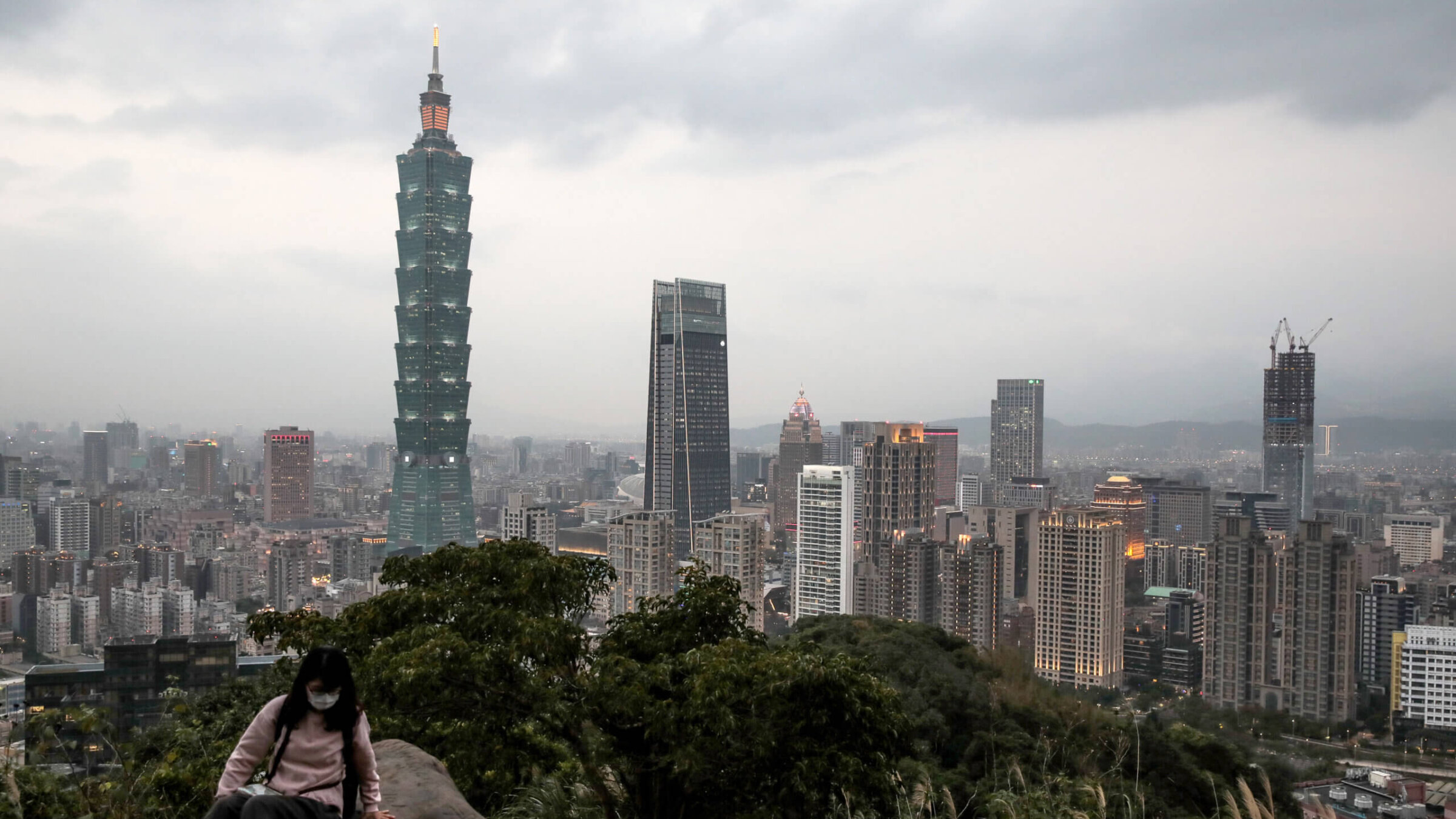 Taiwan, a small island off the southwest coast of China that has self-declared sovereignty, has long been a source of contention between the U.S. and China — tension that has taken the global stage in recent days in advance of House Speaker Nancy Pelosi's unannounced visit to Taiwan on Tuesday morning.
Pelosi's trip marks the first diplomatic visit to the region by a high-ranking U.S. official in over 25 years. And while she's there, she may encounter one of the country's surprising minority populations: its small — but growing — Jewish community of approximately 700 to 800 people.
After Taiwan's first resident rabbi, Ephraim Einhorn, passed away on Sept. 14, 2021, at 103, the London-born Leon Fenster took over as lead chazzan of the Taiwan Jewish Community, one of two centers of Taiwanese Jewish life, the other being the Chabad Taipei founded in 2011. Einhorn, who moved from Austria to the United Kingdom at 14 years old and lost his parents to the Nazis in the Holocaust, earned his doctorate and rabbinic ordination from a now-defunct London yeshiva.
Einhorn arrived in Taipei in 1975 as a financial advisor to a Kuwaiti trade delegation, and began officiating bar mitzvah ceremonies and leading high holiday services in the region. While he was the first rabbi known to live in Taiwan, the Jewish community there, according to Fenster, first began to grow in the 1950s when Jewish expats stationed at a local military base, most of them American, joined with the tiny non-military Jewish community in the city of Taipei.
Today, Fenster told the Forward in 2021, the largest demographic in the expat community is American Jews, but some community members are also Taiwanese as well as from South America, Israel and Europe.
Due to Taiwan's low spread of COVID-19 in 2021 — the country reported fewer than 15,000 locally transmitted cases in 2021, with an estimated eight deaths by May of that year — Fenster led in-person services at the Taiwan Jewish Community shul in the heart of Taipei through most of the pandemic. Regular attendance, he said, consisted of about 40 to 60 people.
While Taiwan's Jewish community may be small, the country has also committed itself to Holocaust remembrance. On the second floor of the Che Lu Chein church in Tainan, a cultural capital in the country's south, sits a small museum known as the Taiwan Holocaust Peace Memorial. The church's pastor, Alex Cho, started the collection with Judaica artifacts he and his late father, Joe, collected. And on March 15, Taiwan's President Tsai Ing-wen spoke at an event in Taipei for International Holocaust Remembrance Day. After a representative from the Taiwan Jewish Community and a rabbi recited prayers, Tsai lit candles in memory of Holocaust victims and spoke to the event attendees.
"As we gather here to remember the victims of the Holocaust — the six million Jewish people and many others who were murdered — we pledge to never forget this period in history, when human dignity was cast aside for ideology," she said. "We should also never stop fighting against the scourge of bigotry."
In that speech, Tsai, with whom Pelosi will meet while in Taiwan, also said that the Holocaust demonstrates the need to confront authoritarian aggression. On Tuesday, in a Washington Post op-ed by Pelosi, the House Speaker nodded at the meaning with which Tsai imbued that statement.
"In the face of the Chinese Communist Party's (CCP) accelerating aggression," Pelosi wrote, "our congressional delegation's visit should be seen as an unequivocal statement that America stands with Taiwan, our democratic partner, as it defends itself and its freedom."