Fast Forward
DeSantis suspends 'Soros-backed' state attorney over stance on abortion, trans youth
Florida Gov. Ron DeSantis is one of several GOP politicians to invoke George Soros this week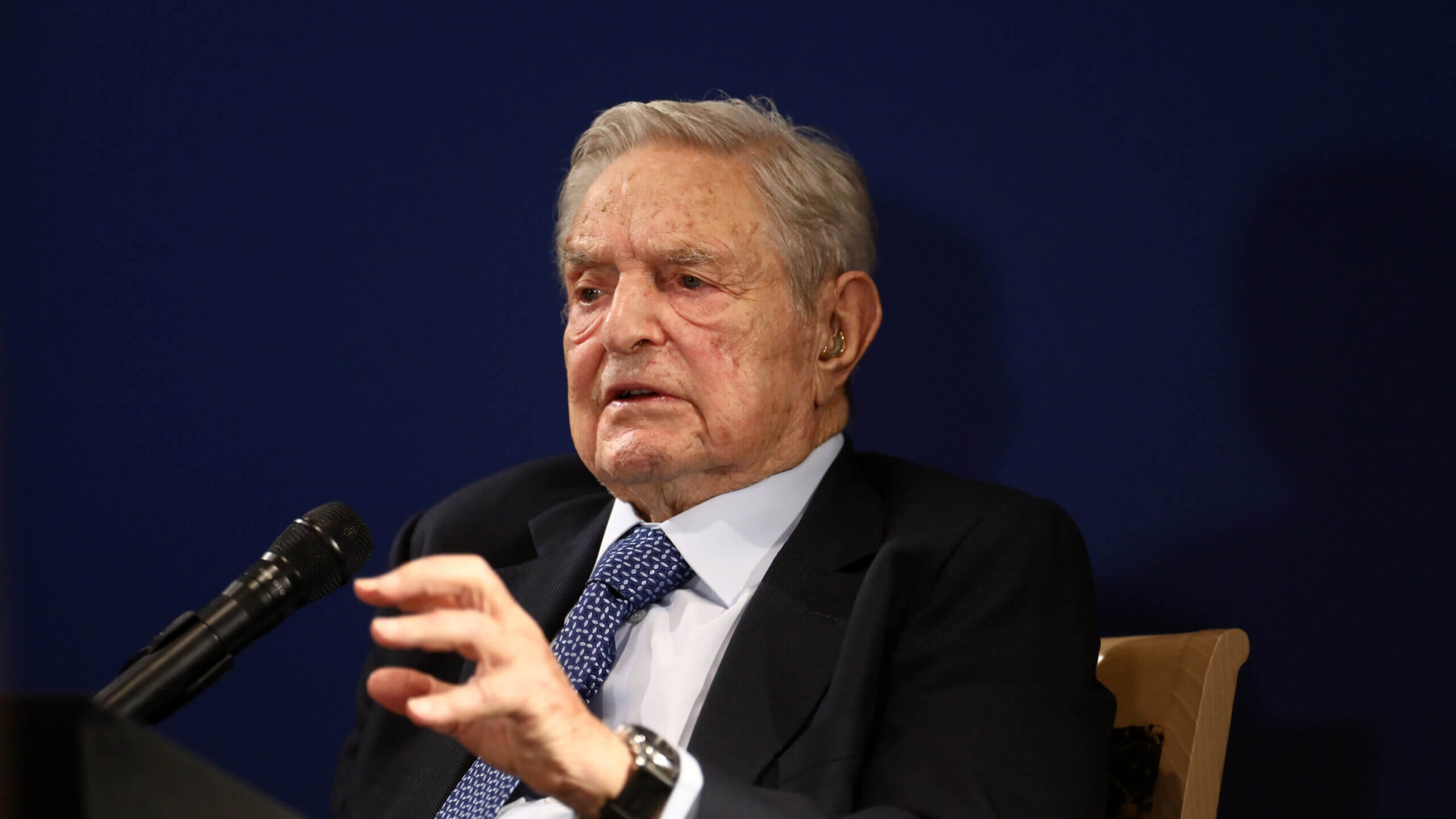 Florida governor Ron DeSantis suspended state attorney Andrew Warren and mocked him as a "Soros-backed state attorney" on Thursday over Warren's refusal to prosecute charges related to abortion and gender affirming care for minors.
Soros, a billionaire and philanthropist, has often been invoked as an antisemitic dog whistle, standing in, as a Vox article noted in 2018, for the longstanding antisemitic trope "of the scheming Jewish billionaire, without any real (i.e., blood) loyalty to the country that allows him to be a citizen, actively seeking to undermine white Christian unity."
A prolific political donor, Soros is connected to Warren through his donations to  the Florida Democratic party, which the party in turn disperses to its candidates, possibly including Warren. In a 2020 Tampa Bay Times profile of Warren, the Democrat, who was elected as state attorney in 2016, said of Soros "I have very little insight into the amount of money he gave, who it went to, etc."
During the 2016 race, per the Times, supporters of Warren's Republican opponent spread rumors about the extent of Soros' involvement on Warren's behalf in an effort to damage his campaign.
Conspiracy theories about Soros, the Forward noted in 2020, "seem to be born of the antisemitic trope that there is some rich, shadowy Jewish figure who is responsible for the country's perceived problems."
In addition to DeSantis' comments, Arizona gubernatorial candidate Kari Lake this week suggested on Steve Bannon's far-right podcast that diplomat Cindy McCain and Soros are co-conspiring to "destroy America." Georgia Attorney General Chris Carr, who is currently seeking reelection, tweeted on Tuesday that "George Soros has spent tens of millions to elect prosecutors who care more about coddling criminals than about protecting families. Now the Soros family is funding my Democrat opponent because they know I'll stand up for YOU, not criminals."