Fast Forward
Lawmaker who withdrew endorsement from pro-BDS candidate backs Jewish contender for Brooklyn seat
NY Assemblymember Brian Cunningham endorsed Dan Goldman, former lead counsel for the House Democrats during Trump's impeachment, in crowded race for Congress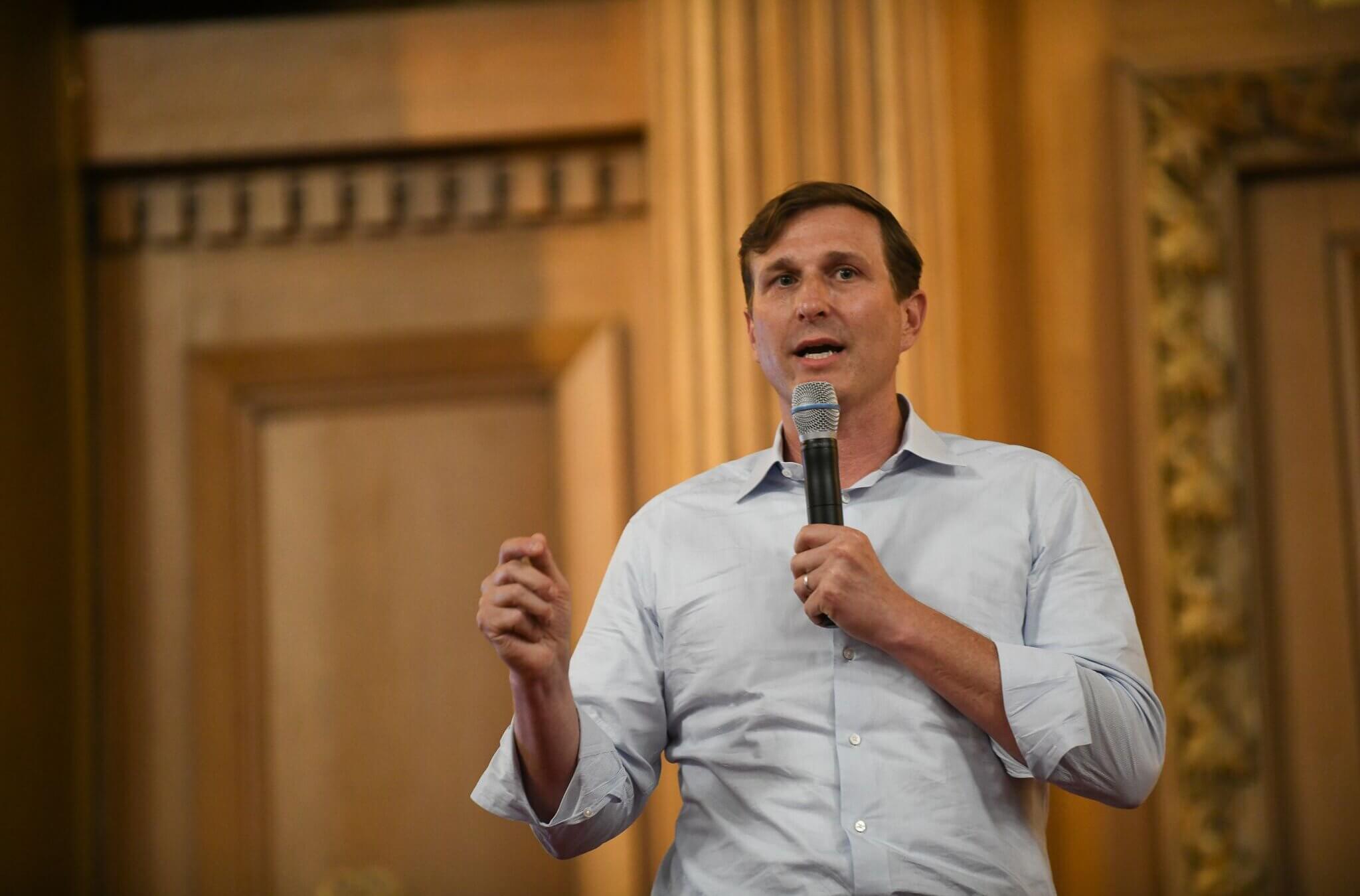 A New York state representative who withdrew his endorsement from a colleague he was backing for Congress to protest her support for the Boycott, Divestment and Sanctions movement, is now endorsing a Jewish political newcomer in the crowded Democratic primary for the open 10th district seat. 
Assemblymember Brian Cunningham, who represents a Brooklyn district that includes the Orthodox neighborhood of Crown Heights, described Dan Goldman, former lead counsel for the House Democrats in the first impeachment trial of former President Donald Trump, as a "proven, effective leader" and  "champion on the most pressing issues we face." 
Cunningham was one of five state lawmakers who backed Yuh-Line Niou, a progressive Assemblywoman from Manhattan, in the race to represent the heavily Jewish district that includes Lower Manhattan and the Brooklyn neighborhoods of Borough Park and Park Slope. 
But he withdrew his support after Niou ​​said in an interview that she supports BDS, which aims to use economic pressure to force Israel to end the occupation of the West Bank. The movement's founders have stated they want to abolish Israel as a Jewish state. "I will not support a candidate that fails to recognize our democratic ally's right to exist," Cunningham said in a July 11 statement. Niou defended her stance at a candidate forum co-hosted by the Forward last week.
Goldman, a former prosecutor and heir to the Levi Strauss & Co. fortune, denounced the BDS movement, calling it "anti-Zionist and antisemitic." 
Cunningham didn't mention Israel in his endorsement of Goldman.
On Thursday, the Goldman campaign released an internal poll of 500 likely voters that showed  him garnering the support of 18% of registered voters ahead of the Aug. 23 primary. Niou and Carlina Rivera, a city councilmember, were behind with 16% and 14% respectively. Conducted by Poll Impact Research from July 22-26 via landline and texts, the poll has a margin of error of plus or minus 4.4 percentage points.
Goldman's lead is larger — 22% — among the most committed voters, those who have voted in at least three of the recent primary elections. 
The results match another internal poll that showed Goldman leading the pack of 14 candidates. A poll by the Working Families Party, which is backing Niou, had Goldman in the third place spot.
Goldman said in a statement that he's proud to have Cunningham as a partner in the fight "to tackle the moment's most pressing issues" and deliver for their communities.