Fast Forward
NY lawmaker withdraws endorsement from congressional candidate who announced support for BDS
'I will not support a candidate that fails to recognize our democratic ally's right to exist'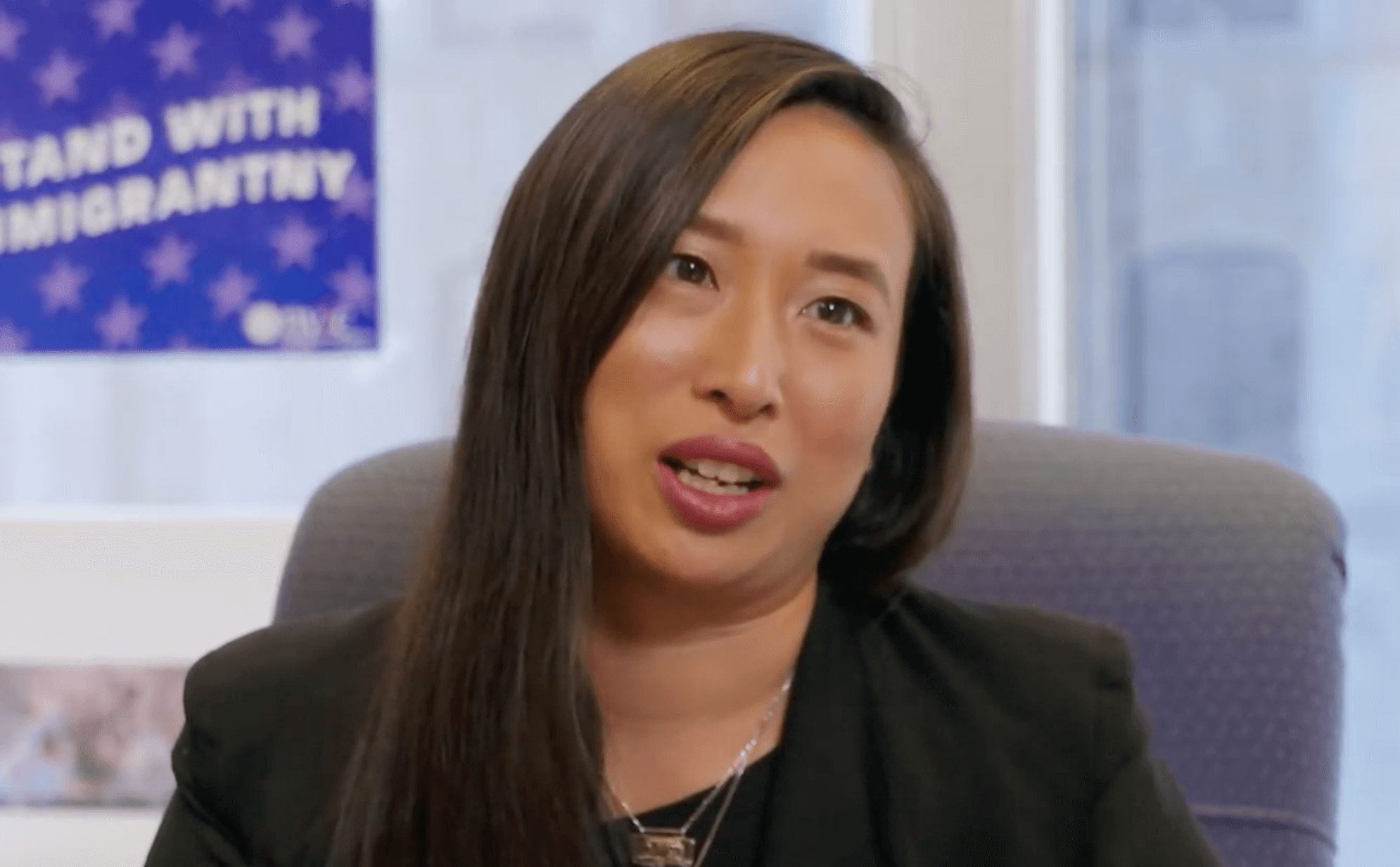 A New York state representative has withdrawn his endorsement from a Democratic colleague he was backing for Congress after the candidate announced her support for the Boycott, Divestment and Sanctions movement against Israel.
Yuh-Line Niou, a progressive state representative from Manhattan, came under fire Monday after she said in an interview with Jewish Insider that she supports BDS, which aims to use economic pressure to force Israel to change its policies toward the Palestinians.
Niou is one of more than a dozen candidates for the open seat in New York's redrawn 10th District and is backed by the Working Families Party. Brian Cunningham, who represents a Brooklyn district that includes the Orthodox neighborhood of Crown Heights, endorsed her campaign in May, but withdrew it late Monday.
"I will not support a candidate that fails to recognize our democratic ally's right to exist," Cunningham said in a statement to the Forward, citing his 2018 visit to Israel as helping shape his view. "I am therefore withdrawing my endorsement of Yuh-Line Niou." 
Niou, who was elected in 2016, holds the Lower East Side seat vacated when former Assembly Speaker Sheldon Silver was indicted on federal corruption charges. (Silver died earlier this year.)
The 10th District includes Lower Manhattan and the heavily Jewish Brooklyn neighborhoods of Borough Park and Park Slope. 
During a virtual candidate forum hosted by a Brooklyn club in May, Niou said in response to a question about BDS that she was still learning about the issue. "Because my background has always been in state policies, I am, literally, right now on my way learning," she said. "I think it's really important that we are actually making sure that we're protecting First Amendment rights." She noted that growing up she went every summer to the Jewish Camp Shamayim in El Paso, Texas. 
The Jewish Insider article said that in an initial phone conversation, Niou "refrained from explicitly clarifying her own personal stance on the movement," which has in recent years drawn the support of a handful of leftist House members including Reps. Alexandra Ocasio-Cortez, Rashida Tlaib and Ilhan Omar. But in a follow-up email, Jewish Insider reported, Niou said: "I believe in the right to protest as a fundamental tenet of Western democracy, so I do support BDS."
Former New York City Mayor Bill de Blasio, one of the leading candidates in the congressional race, condemned Niou's comments on Twitter.
"The BDS movement does not recognize the right or need for Jewish statehood," he wrote. "That is unacceptable. I have always opposed BDS and will build a strong coalition within the Democratic Party to stop BDS from undermining Israel's economic and physical security." 
In the Jewish Insider interview, Niou also said that she supports providing Israel with defensive U.S. military assistance to ensure that the country "can protect itself." Israel, she emphasized, "deserves to live in safety and security." She said she had been personally affected by the Israeli-Palestinian conflict when a college classmate, Rachel Corrie, was killed by an Israeli military bulldozer during a protest in the Gaza Strip in 2003, and that she supports legislation introduced last year that would place restrictions on U.S. military aid to Israel to protect human rights.
"People think that the BDS movement is in some way antisemitic, but I don't think that it is," she said. "I think that it's making sure that people can have the right to be able to have free speech."
The Niou campaign did not immediately respond to a request for comment.