Fast Forward
New Jersey Gov. Phil Murphy visits Israel amid escalation in Gaza
'A friend is a friend,' the Democratic governor said about his four-day economic development mission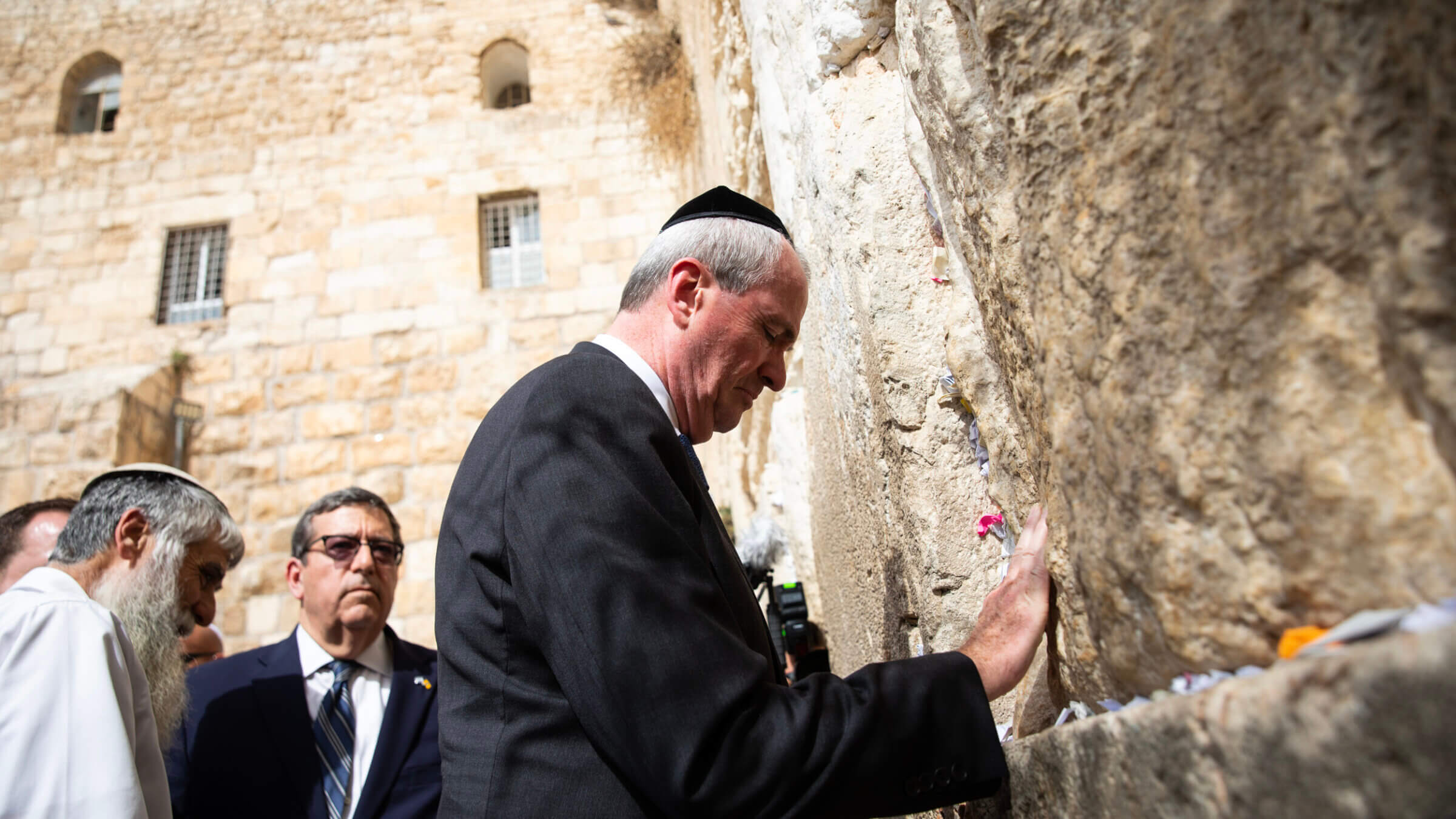 New Jersey Gov. Phil Murphy is traveling to Israel on Sunday for a four-day economic development mission, marking his third official visit to Israel since he was elected governor in 2017. It is his eighth trip to the Jewish state since 2014.
Murphy will meet with Israeli President Issac Herzog, business and tech leaders and also visit Ramallah for meetings with Palestinian officials. He is accompanied by his wife, Tammy Snyder Murphy, and Delaware Gov. John Carney. The trip is sponsored by the Center for Innovative Policy, a Democratic-aligned think tank. 
In an interview, Murphy said that "deepening ties with one of our country's most important allies" on the entrepreneurial and business level, as well as on the academic and higher education front, is a major focus on this trip. "We are very excited to come there," he said. 
Murphy said he didn't have any second thought of postponing the visit in wake of the escalation on the border between Israel and Gaza. More than 500 rockets have been fired at Israeli cities by the Islamic Jihad terrorist group in the Gaza Strip since Israel launched a military offensive against the group's leadership and infrastructure on Friday. 
"I have never let the circumstances of the moment get in the way of my going there," Murphy said. He noted that his first trip to Israel took place at the height of the war in Gaza, known as Operation Protective Edge, in the summer of 2014. While some advised him not to go at the time, Murphy said he told them, "If you're not with folks you claim are friends with us at challenging times, then what kind of a friend are you?" 
"I was proud of the fact that I went, and I would say the same thing about this trip," he added. "A friend is a friend, and we are going to make sure we remind folks that Israel is as strong of an ally that we have." 
New Jersey is home to the fourth-largest Jewish community in the U.S. and has the second-largest Jewish population per capita of any other state, trailing New York. Last November, Murphy won a close reelection bid with the help of the Jewish community. 
During his first term, Murphy traveled to Israel twice and renewed the New Jersey-Israel Commission, which oversees trade relations with Israel and was originally established in 1988.
Murphy said that as chief executive of the state, he hopes New Jerseyans of all stripes support him "carrying out a legacy of relations and trade missions with the State of Israel." 
The New Jersey governor was recently elected as chair of the bipartisan National Governors Association (NGA).
Murphy will also pray at the Western Wall and tour the Yad Vashem Holocaust museum.