Fast Forward
Anti-Israel comedian slated to appear at fundraiser for NY congressional candidate
Yuh-Line Niou has sparked ire for supporting BDS. Now, she is being helped by a Palestinian comic who denounces Israel as 'a terrorist state' and 'worse' than apartheid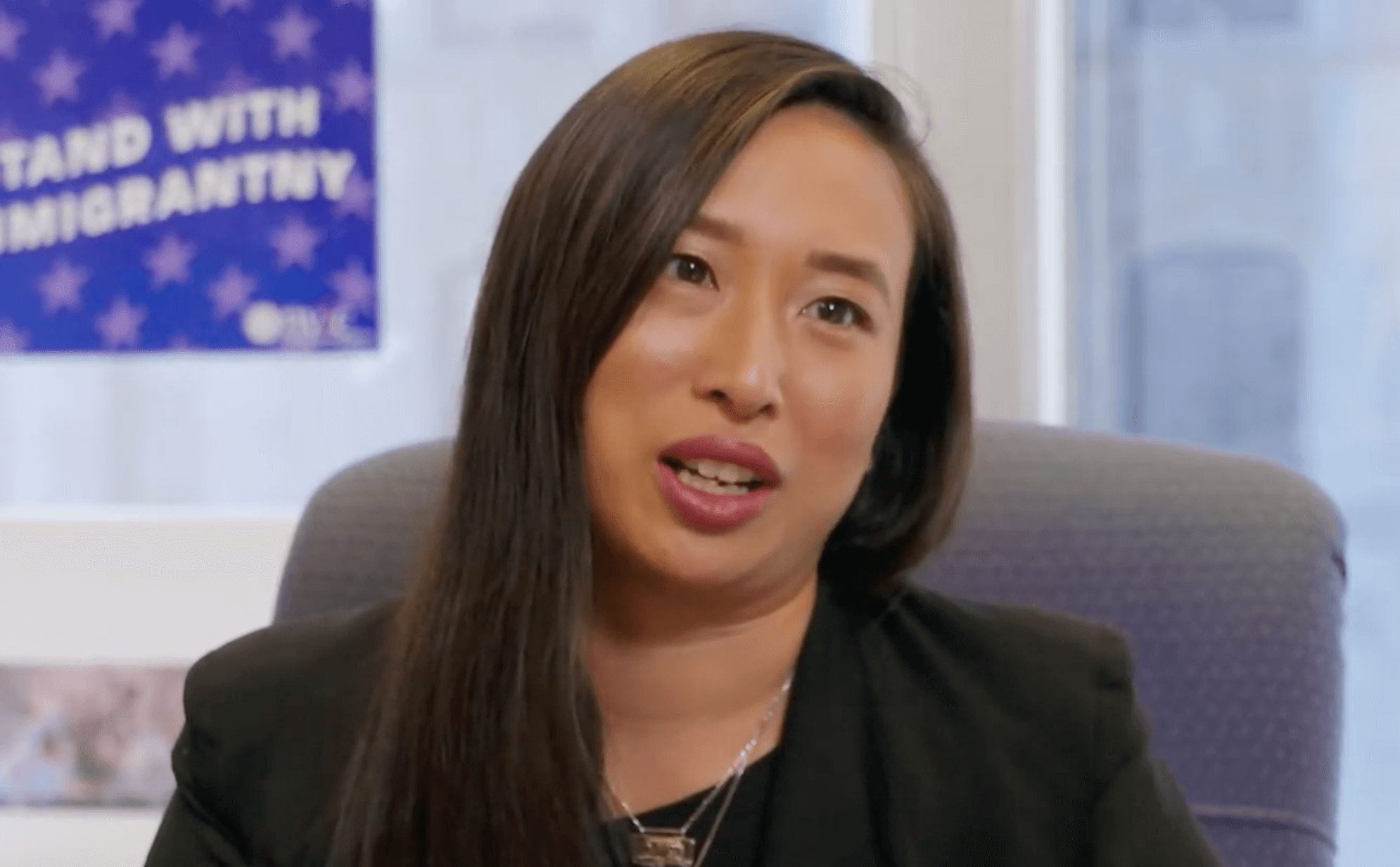 A Palestinian comedian whose social media posts accuse Israel of terrorism and apartheid is slated to appear at a fundraiser next week for a New York state lawmaker running for Congress in a  competitive Aug. 23 primary.
A flyer advertising the fundraiser was posted Tuesday on the Instagram account of Assemblywoman Yuh-Line Niou, one of a dozen candidates competing to represent a heavily Jewish district in Brooklyn and Lower Manhattan. Niou has already sparked controversy as the only one of the candidates to express support for the Boycott, Divestment and Sanctions movement against Israel. 
The comedian, Eman El-Husseini, is a Kuwaiti-born Palestinian married to a Jewish comic, Jess Salomon. On Twitter over the past decade, El-Husseini has repeatedly called Israel a "terrorist state;" said Israel is even worse than "apartheid"; referred to Israeli Jews as "European colonizers"; and called American Jews who support Israel "a cult." 
In 2013, she invoked antisemitic tropes in a tweet suggesting that Jews control the media and Hollywood. Last year, she jokingly invoked a white-nationalist mantra, tweeting: "I hate to admit I've chanted 'Jews Will Not Replace Us' whenever my wife edits my work." 
A spokesperson for Niou's campaign said Wednesday that the event was organized by a supporter, saying "we did not select the lineup, nor were we involved in vetting performers."
"Yuh-Line has never met Eman, but from what she understands, Eman is married to a Jewish woman and they are fairly well-known for their comedy routine about being a lesbian Jewish-Palestinian couple," the spokesperson said. "Our campaign expects artists to perform in accordance with the values of this campaign, which strongly condemns antisemitism and bigotry in all forms."
The flyer for the Aug. 18 event at Union Hall, a Brooklyn bar, lists El-Husseini as one of five comedians and says the event will be hosted by Carolyn Castiglia, a New York-based comedian and writer.
It includes Niou's photo and campaign logo.
In a Twitter thread, following the publication of this story, El-Husseini's wife defended her stance on Israel. "Israel is an apartheid State. It also terrorizes Palestinian civilians and murders children weekly, if not daily. Intentionally," Salomon wrote. "There is nothing wrong with denouncing Israel." She went on to blast pro-Israel groups' spending in Democratic primaries to defeat candidates "who don't tow the AIPAC line – to continue to give Israel carte blanche to commit war crimes with impunity," suggesting that it gives "credence to the antisemitic trope of double loyalty."
Polls suggest that Niou is one of the leading contenders in the highly competitive race to represent the newly redrawn 10th Congressional District, which includes a patch of Lower Manhattan and the Brooklyn neighborhoods of Borough Park and Park Slope. An estimated 22% of the district's population is Jewish.
Six of the leading candidates will face off in their first TV debate on Wednesday evening. 
Earlier this week, Niou renounced an endorsement offered by an author who has accused Israel of complicity in the 9/11 terror attacks after learning of his past statements.
Last month, one of her Assembly colleagues withdrew his endorsement of Niou after she said she supported BDS because she believes "in the right to protest as a fundamental tenet of Western democracy."
Dozens of states, including New York, have passed laws that aim to make any boycott of Israel illegal. Some see the movement to apply economic pressure on Israel to change the way it handles the Palestinian conflict as suspect because many of its leaders do not believe Israel has a right to exist as a Jewish state.
"People think that the BDS movement is in some way antisemitic, but I don't think that it is," Niou said in an interview with Jewish Insider last month. "I think that it's making sure that people can have the right to be able to have free speech."
At a forum shortly after the interview was published, Niou was the only candidate to express support for boycotts.
"I share the movement's commitment to human rights, equality and freedom for everyone in the region," she said. "I do not support calls to oppose the BDS movement. At the same time, I do not always agree with every single statement that's made or all of its demands, nor do I embrace all of its tactics."
This post was updated