Fast Forward
Ben & Jerry's makes a final attempt at blocking Unilever's sale of Israeli operations
The ice cream company filed another lawsuit to stop the sale to a local franchisee following federal court decision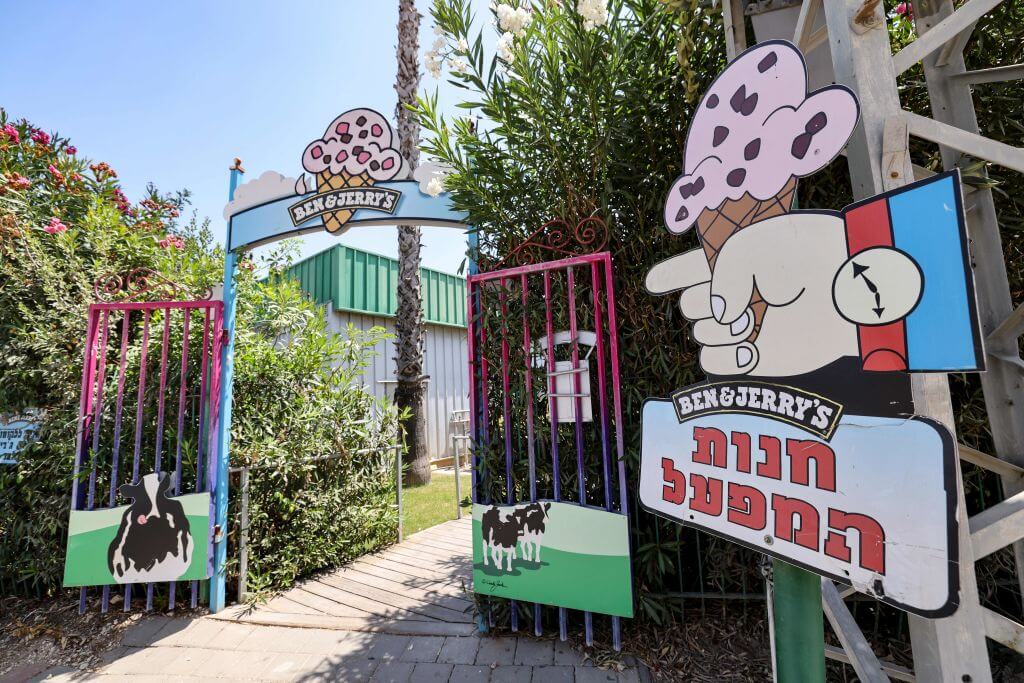 Ben & Jerry's announced Tuesday it will file another lawsuit against its parent company Unilever in a final attempt to block the sale of its Israeli operations to a company that will produce and sell the ice cream brand in the Israeli-occupied West Bank. Last month a federal judge rejected a request for a preliminary injunction against a deal that would extend the license for the Israeli franchisee. 
A spokesperson for Ben & Jerry's independent social-mission board told Bloomberg it "will not allow our principles to be compromised for our parent company's profits."
Unilever announced in June that it had reached an agreement to sell Ben & Jerry's in Israel to the local franchisee, American Quality Products, owned by Avi Zinger. The sale comes a year after the Vermont-based ice cream company declared that it would stop sales in West Bank settlements, saying that selling in occupied territory "is inconsistent with our values." Supporters of the Boycott, Divestment and Sanctions movement against Israel celebrated the move. But it also set off a backlash against Unilever. At least eight states have since taken steps to halt or withdraw investments in the conglomerate.
In a hearing last month in U.S. District Court in Manhattan, an attorney for Unilever, David Marriott, said the transaction closed on June 29 and that the license had been transferred to the Israeli manufacturer. The Unilever representative added that going forward, products would only bear Hebrew or Arabic marks, and not continue using the English name. 
Shahmeer Halepota, a lawyer for Ben & Jerry's, argued the Israeli franchisee could make products that contradict Ben & Jerry's social stances. "Instead of peace pops, he could make tank pops," he said.
The judge, Andrew Lamar Carter Jr., rejected the suit on Aug. 22, saying that the brand failed to prove that it would suffer irreparable harm if the sale went through because the product has been sold in Israel and the West Bank for more than two decades.