Fast Forward
In a first, New York state declares a Hasidic school's education inadequate
The ruling came in response to a lawsuit filed by a mother who sent three sons to the school.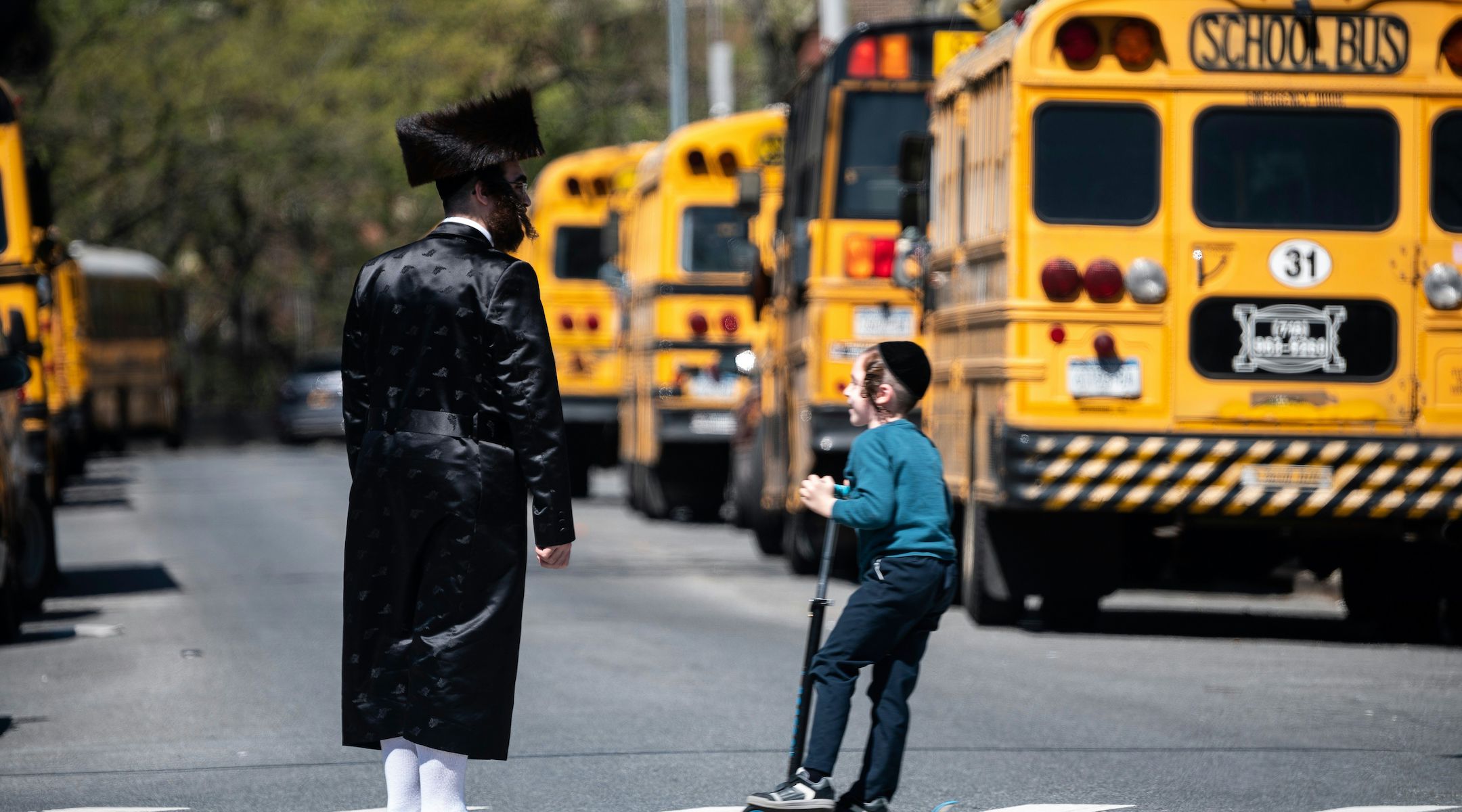 In an unprecedented step, New York state has determined that a Brooklyn Hasidic boys' school is failing to provide a basic education to its students.
The decision, made by Education Commissioner Betty Rosa last week, and first reported by The New York Times Wednesday morning, marks the first time the state has declared a Hasidic school out of compliance.
The ruling came in response to a lawsuit filed by Beatrice Weber, who sent three sons to the school, Yeshiva Mesivta Arugath Habosem in Williamsburg, and attested that the school had failed to provide them with a basic secular education. Yeshivas often offer little instruction in reading, math and science, and standardized test scores show that the vast majority of their students fail to meet minimum competencies.
New York City education officials had recommended that the school be found in compliance. Mayor Eric Adams, who won election last year with the endorsements of several Orthodox voting blocs, said on the campaign trail in 2021 said he was "impressed" by the education offered at the yeshiva he had visited.
Weber, who heads Yaffed, a nonprofit that seeks to improve secular education in yeshivas, told the Forward she has mixed feelings about the ruling. "On the one hand I'm thrilled that the state stood up to the recommendations of the BOE," she said, referring to the city's board of education.
The education offered at the school is not substantially equivalent to what public schools require, she said, and "we all know that."
But she said the ruling also left it to the city to work with the school to improve its secular studies, and the city has "been shown to be so untrustworthy," she said.
Hasidic schools have historically been reluctant to allow public education officials through their doors, fearing they will insist on watering down religious coursework and introducing secular ideas many Hasidic parents want their children to avoid.
The ruling is the first since the New York State Board of Regents last month approved rules to compel private schools, including yeshivas, to show that they offer a basic secular education.
That unanimous vote came on the heels of a New York Times investigation that showed that more than 100 Hasidic boys' schools in Brooklyn and the Hudson Valley received at least $1 billion in public funding in the past four years while failing to provide adequate instruction in secular subjects.
The state's decision may invite more lawsuits against yeshivas, and signals that private schools may face a harder time avoiding scrutiny of their curricula in the future.