Fast Forward
In close upstate House race, an antisemitic video resurfaces
Rep. Sean Patrick Maloney, a Democrat from Hudson Valley, engaged in bitter exchange with Assemblyman Michael Lawler over a 2019 video that targeted Orthodox Jews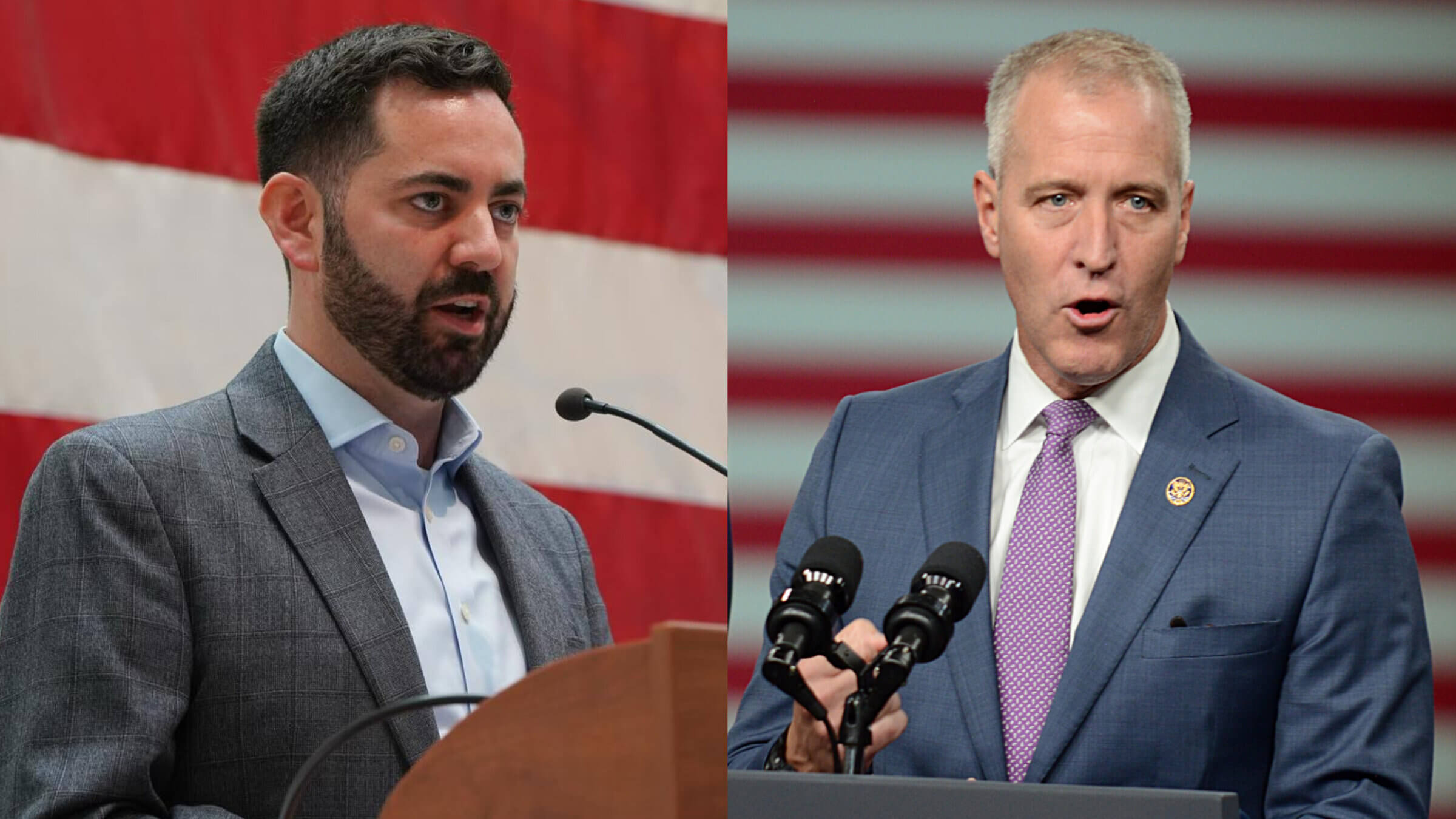 Rep. Sean Patrick Maloney, a Democrat from Hudson Valley, on Wednesday accused his Republican opponent, Michael Lawler, of being behind a 2019 video that vilified the Orthodox community in Rockland County and was widely condemned as antisemitic. The accusation, which Lawler called "patently absurd" during a virtual debate hosted by the League of Women Voters, underscored the bitter battle for the district, which President Joe Biden won by 10 points. The race is considered a dead heat.
Anti-Semitism isn't just Jews getting punched in the face.

It's videos like this, that paint religious Jews as the "other". I am shocked that the Rockland County GOP approved this ad.

This video says a lot more about the people who made it than the people it seeks to condemn. pic.twitter.com/43LNeh1ygu

— Chaim Deutsch (@ChaimDeutsch) August 29, 2019
Lawler, 36, is a first-term Republican assemblyman whose district includes Rockland County's sprawling Hasidic communities in Ramapo, which have made it the county with the largest Jewish population per capita in the nation. Lawler is a county committee member and chair of the GOP in the town of Orangetown. He was previously a political consultant for the Rockland County Republican Committee and has been involved with the local party since 2014.
In 2019, a campaign video posted by the local GOP claimed that an Orthodox legislator was plotting a "takeover" of the area by redrawing voting districts. It featured dark clouds and ominous music. An unseen narrator says: "If they win, we lose." The video was later removed from Facebook after local politicians and the Republican Jewish Coalition condemned it as "despicable" and antisemitic. Nick Langworthy, the chairman of the State Republican Party, said it was "an ill-conceived, bad mistake."
But even after it was deleted, Rockland County Republican Party chair Lawrence Garvey defended the video and doubled down on several of its claims, adding that "this conversation is important to Rockland." In a statement at the time, County Executive Ed Day quoted an email by Garvey, who wrote that a number of officials, including "Mike L." were part of the team "planning and implementing a strategy to take back control of the legislature" which included the video and a power point presentation, among other things.

At Wednesday night's debate, Maloney claimed that the email directly implies that Lawler was part of the team that made the antisemitic video. "You got called to the carpet for putting out an antisemitic video," the incumbent Democrat said after Lawler boasted about his inclusivity, and pointed out that he had an Orthodox staffer. "Your own Republican chairman called you out on it," Maloney added. "It was vile and antisemitic. You did it."
Lawler countered that he had nothing to do with that video, calling it "a ridiculous, personal attack" and accused the congressman of "promulgating a lie."
In a recent interview, Lawler said that he "was against that video and asked for it to be taken down when it was put up." He insisted that the credit he was given in the email of the local party chair was for helping elected Chris Day, the son of County Executive Ed Day, as Orangetown's supervisor. Bill O'Reilly, a Lawler campaign spokesman, said the candidate "was as outraged about that video as anyone and fought to get it taken down."
Lawler said that when he ran for the state Assembly in 2020, he met with Hasidic leaders and voters for an open dialogue about their treatment by Republican officials and has since engaged with the community in thoughtful debate and conversation."I've denounced antisemitism wherever it has reared its head," he added.
Earlier in the race, Lawler received the maximum allowable contribution from Carl Paladino, a controversial Buffalo Republican and a failed candidate for Congress in western New York who expressed admiration for Adolf Hitler's leadership style.
Maloney, who is also head of the Democratic Congressional Campaign Committee, has reached out to Hasidic voters during the Democratic primary in hopes of garnering their support for a sixth term. Lawler, who has the financial support of the National Republican Congressional Committee, is relying on his popularity with the Orthodox community, who tend to vote Republican in national elections.
According to The New York Times, internal polls from both parties show Maloney and Lawler in a tight contest for the redrawn 17th District. "I have got a real race," Maloney acknowledged in a Zoom call with House Speaker Nancy Pelosi, in a video the Lawler campaign published on Thursday.
This post was updated on 10-14-2022