Fast Forward
'The Real Housewives of New York' courts drama with new Jewish and Zionist cast members
Two Jewish women, Lizzy Savetsky and Erin Lichy, are slated to be part of the Bravo reality TV reboot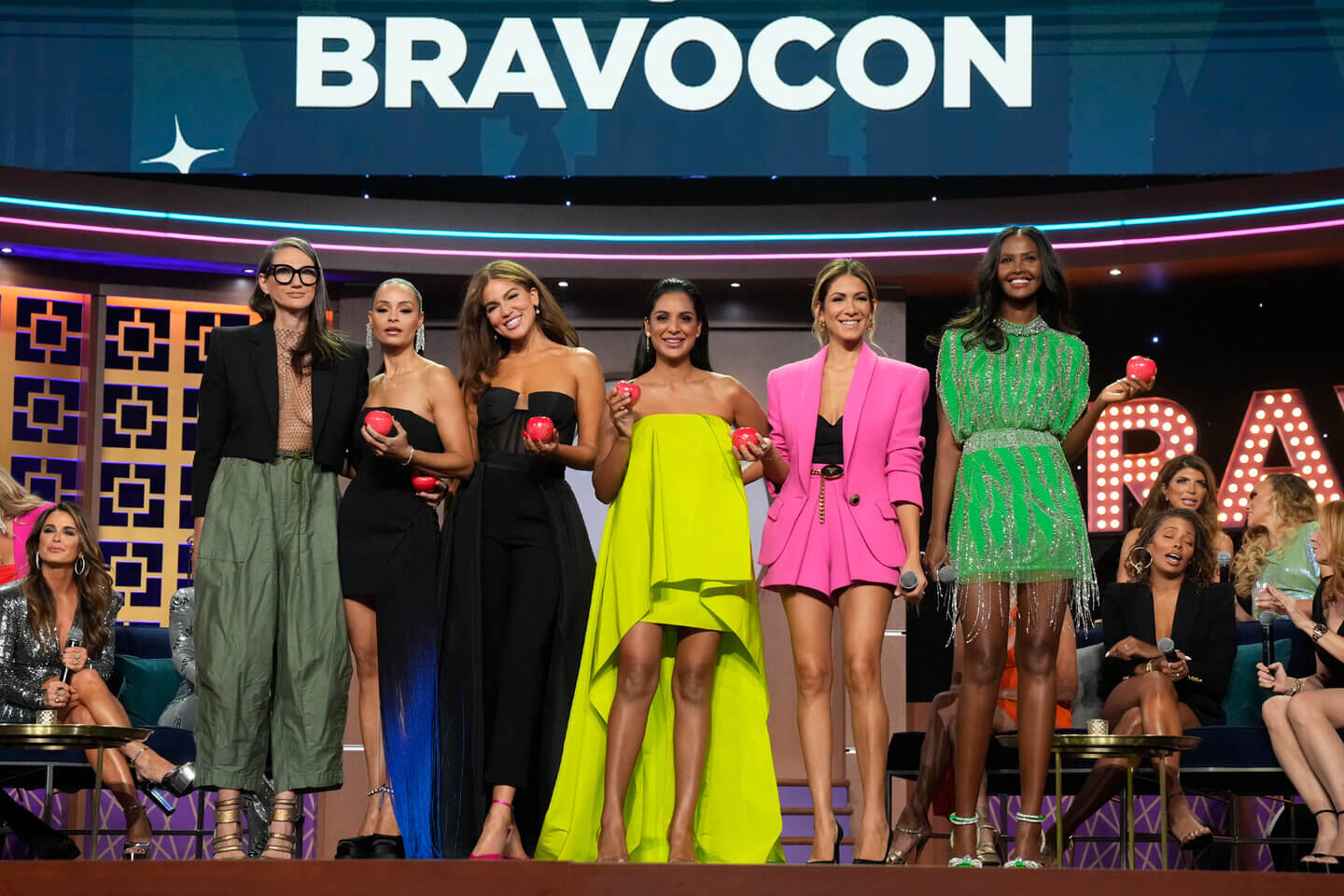 "The Real Housewives of New York," one of the stalwart pillars of reality television — it's headed into its 14th season — is being rebooted with an all-new cast. And this time, among the New York City socialites and businesswomen it follows, will be two Jewish stars: Lizzy Savetsky and Erin Lichy.
The casting is sure to be good fodder for drama and controversy — which is, after all, kind of the whole point of the show — thanks, at least in part, to the politics of the two Jewish castmembers.
Savetsky is an influencer who uses her Instagram platform to advocate for Israel — and run a Jewish matchmaking show, "Bashert." Lichy (née Yitzhari) comes from a big Israeli family, according to her Bravo bio.
New York City has a large Jewish population, and at least some Jews have typically been part of the wealthy, elite society "RHONY" follows. The cast has had Jewish women before — Aviva Drescher and Jill Zarin both had stints on the series. But there's never been a strong focus on Israel, or even on religious observance.
But with the addition of Savetsky and Lichy, that's almost certainly going to change.
Lichy's Instagram profile has little to indicate its Jewishness — a quick scroll shows the classic influencer posts of fancy vacations, couture-clad children and posed shots. There's no family photo around the Christmas tree, but there's also no Hanukkah dreidel shot. (A family shot from over a year ago references Passover in the caption.)
Savetsky, on the other hand, emphasizes her Jewishness. Her Instagram bio reads: "Proud Jew & Zionist" above story highlights which largely showcase activism around Judaism and Israel. Her posts reference Jewish holidays or teach her followers bits of Torah or Hebrew vocabulary; one recent post featured a video of shopping for an etrog for Sukkot. She even missed the big casting announcement, at Bravocon — a giant and drama-filled convention for Bravo, which airs "RHONY" — because she was observing Sukkot.
Savetsky, who recently moved to New York from Texas with her husband, plastic surgeon Ira Savetsky, and their three kids, and Lichy, a Manhattan native and real estate agent, join a cast that also includes Jenna Lyons, Sai De Silva, Brynn Whitfield, Jessel Taank and Ubah Hassan; everyone's ethnicity is clearly detailed in their bios on the "RHONY" site, so diversity appears to have been a clear goal for the reboot.
With Israel constantly in the news, and continued major backlash over the Gaza conflagration of 2021 and the Israeli army's shooting of Palestinian-American journalist Shireen Abu Akleh, Savetsky's strong Zionism is sure to be fodder for conflict and drama both onscreen and online. In fact, her casting is already drawing backlash on social media, causing the show's executive producer, Andy Cohen, to tweet about "antisemitism coming from all corners."
"RHONY" is known and loved for its drama, so controversy over Savetsky might be seen as good TV; the show's fans love to hate the cast for their (lack of) morals, financial excess and superficiality. But the usual fodder for housewife spats is cheating husbands, not geopolitics. The show is due to air sometime in 2023, at which point we'll see if political debates make for better ratings than catfights.