Fast Forward
Feinstein's political future a mystery, but Katie Porter has announced a bid for her seat
The longest-serving active senator has filed paperwork for 2024 but won't elaborate on her plans until 'the appropriate time'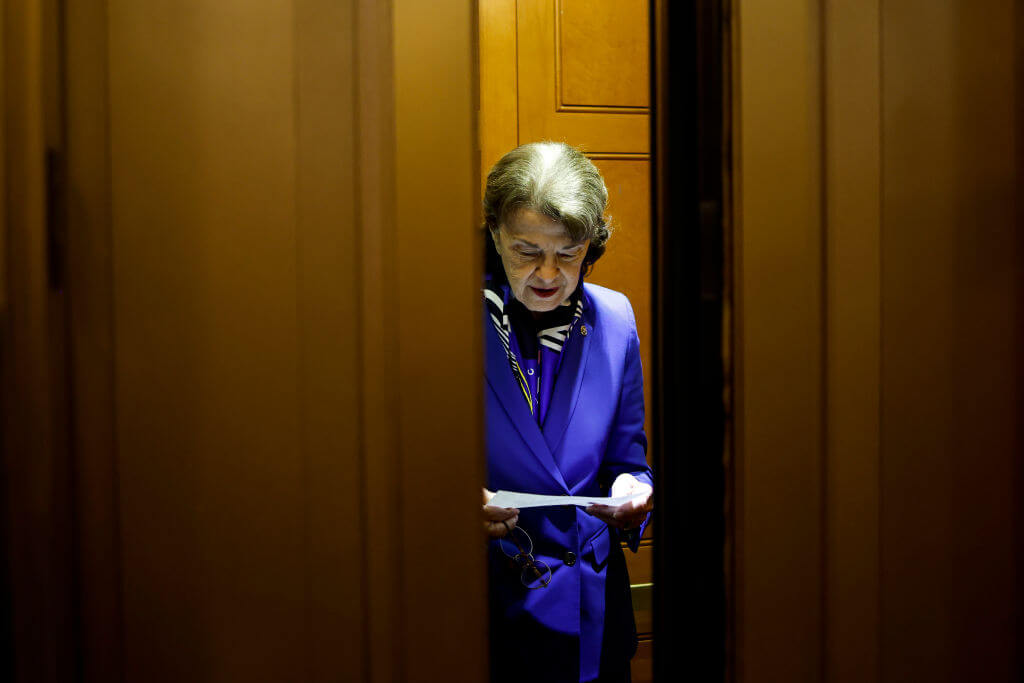 Candidates are throwing their hats into the ring to succeed Dianne Feinstein, but the longtime Democrat senator for California has yet to rule out another run as her 90th birthday approaches.
On Tuesday, Rep. Katie Porter, a Democrat who represents California's Orange County, filed paperwork with the Federal Election Commission to establish a campaign committee, the first step toward seeking the party's nomination for a Senate run.
"California needs a warrior in the Senate — to stand up to special interests, fight the dangerous imbalance in our economy, and hold so-called leaders like Mitch McConnell accountable for rigging our democracy," Porter said in a tweet announcing her intentions.
But there's just one problem: Feinstein has not announced a decision on whether she'll run once again for the job she's held since 1992. In a statement released Tuesday, she played coy, saying only: "Everyone is of course welcome to throw their hat in the ring, and I will make an announcement concerning my plans for 2024 at the appropriate time."
In January 2021, Feinstein filed a statement of candidacy for 2024 with the FEC. While filing is the first step towards running, it does not obligate her to do so.
Feinstein will be 91 by the time ballots for the Senate seat would be cast. She is the oldest active senator and in recent years reports have indicated that she has struggled with her memory and can often appear confused.
Other well-known political players have reportedly begun eyeing a run as well. Reps. Adam Schiff, Barbara Lee, Ro Khanna and Eric Swalwell are all rumored to be interested, though none have yet made it official.
In 1992, Feinstein and Barbara Boxer became the first Jewish women elected to the U.S. Senate. Their victories also marked the first time Californians elected a female senator, and the first time any state was represented by two women in the U.S. Senate.