Fast Forward
From Jewish space lasers to homeland security: Marjorie Taylor Greene snags key committee assignment two years after her removal
Greene will likely play a leading role in the possible impeachment of Homeland Security Secretary Alejandro Mayorkas, who is Jewish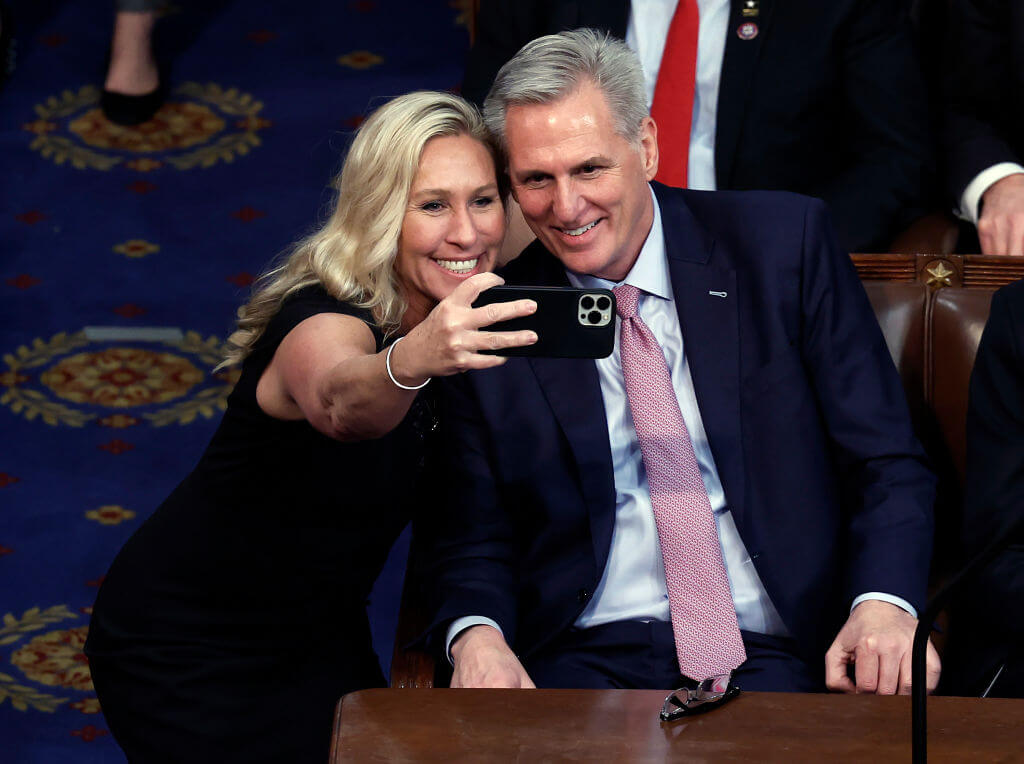 Rep. Marjorie Taylor Greene was assigned to the Homeland Security Committee just two years after the then-Democratic-controlled House voted to remove her from all congressional committees for embracing far-right conspiracy theories.
The House Steering Committee on Tuesday announced her placement on Homeland Security, which has jurisdiction over borders. As a member, she would likely play a leading role should congressional Republicans make good on their threat to impeach Homeland Security Secretary Alejandro Mayorkas, a Jewish member of Biden's cabinet.
Greene, who staunchly supported Rep. Kevin McCarthy in his successful bid for House speaker, has been accused several times of making antisemitic remarks — including suggesting that a Jewish-funded space laser had sparked wildfires in California in 2018. She also promoted QAnon conspiracy theories and embraced the Nation of Islam — a group whose leaders have regularly trafficked in antisemitic tropes — in her fight against coronavirus vaccinations.
Her controversial statements led the House, with the support of 11 Republican members, to revoke her committee assignments in February 2021. McCarthy called it a "partisan power grab" and vowed to reward Greene with a key committee membership if Republicans won back control of the House in the midterm elections, which they did. 
Greene survived a Republican primary in May and has moderated her rhetoric in recent months. 
In an interview with Fox News last week, Greene said she never campaigned on QAnon and "like a lot of people today, I have easily gotten sucked into some things I'd seen on the internet. But that was dealt with quickly early on."