Fast Forward
Just elected: The only Jewish woman in Pennsylvania's legislature
Abigail Salisbury said she has personally confronted antisemitism on the campaign trail and as a public official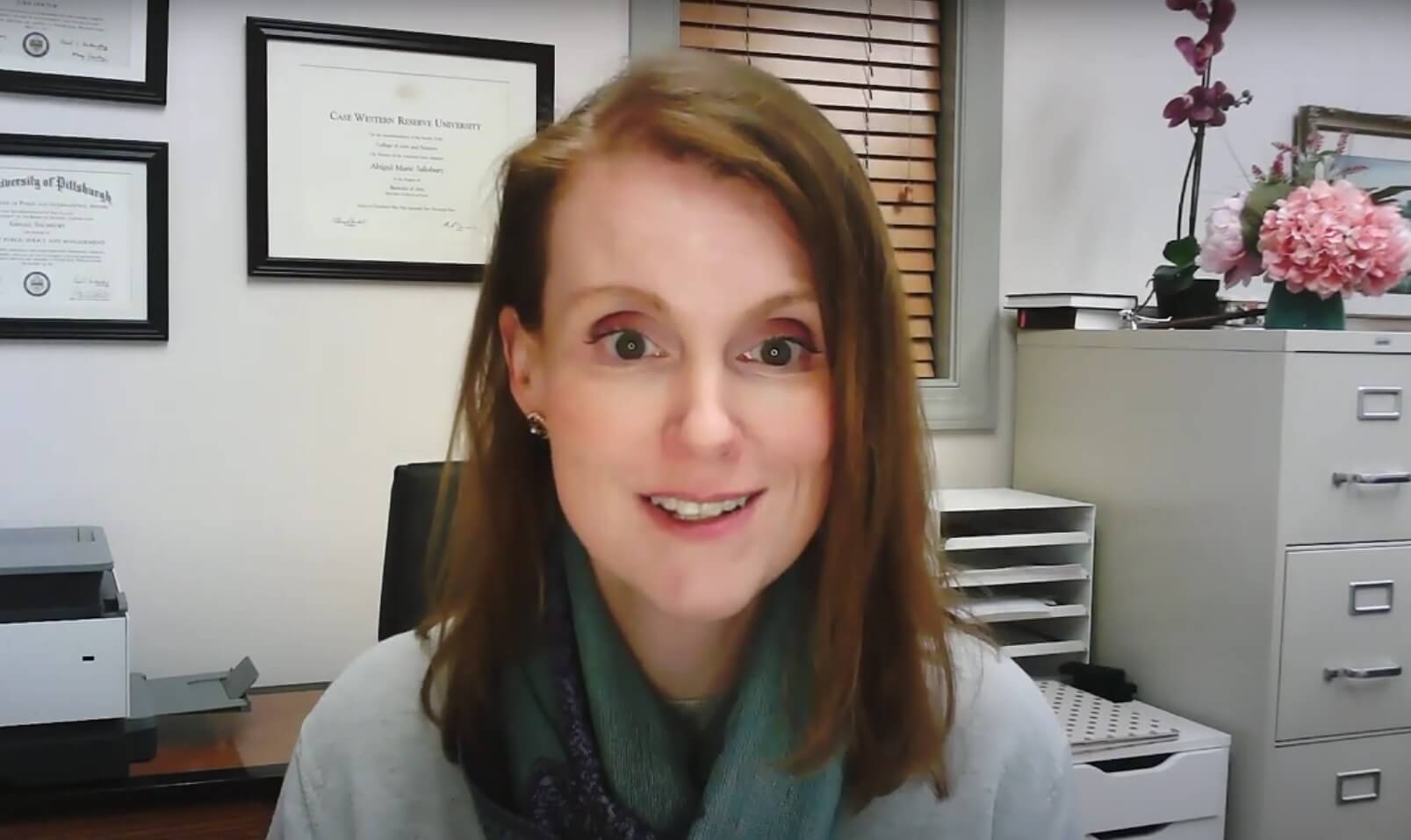 Several Jewish men sit in the Pennsylvania legislature but on Tuesday, after winning a special election, Abigail Salisbury became the body's only Jewish woman. 
Salisbury, a Democratic attorney and a councilmember from Swissvale, near Pittsburgh, beat Republican police officer Robert Pagane with 87% of the vote to represent a House district that includes parts of the city.
It was vacated by Summer Lee, who was elected to Congress in November after a bitter Democratic primary that saw independent expenditure committees formed by the American Israel Public Affairs Committee and Democratic Majority for Israel shell out a combined $11 million to boost her Jewish opponent, Steven Irwin. AIPAC's United Democracy Project super PAC spent an additional $1 million in the general election against Lee.
Salisbury lost to Lee in a Democratic primary for the statehouse seat in 2021.
She and her husband are members of Temple Sinai, a Reform synagogue in Pittsburgh, where they ran a young adult program and taught Torah classes, according to the Pittsburgh Jewish Chronicle. The couple previously attended other synagogues in the region — Rodef Shalom Congregation and Congregation Beth Shalom, which is affiliated with the Conservative movement. 
During the campaign, Salisbury said her faith motivates her public service. Last April, she accused a local fire chief of antisemitism during a public meeting of the Swissvale Borough Council. Chief Clyde Wilhelm remarked that her suggestion to provide residents with guidance about proof of vaccination required for  certain gatherings was "reminiscent of something that happened a long time ago that didn't turn out really well."
Salisbury said the official was insinuating she was behaving like a Nazi, knowing she is Jewish. "I don't think I need to remind anybody in Pittsburgh — it's a very real form of discrimination that can be very dangerous," she said. 
In an interview with a local publication, Salisbury said ignorance often leads to antisemitism, and said someone told her she would have an easy time fundraising because Jews are rich, and that others shared the myth that observant Jews have sex through a hole in a sheet.
Salisbury said she was "excited" to see Josh Shapiro, Pennsylvania's third Jewish governor, announce that he would have a kosher kitchen in the governor's official residence. "Most of the time, Jewish observances are mysterious and holidays are sort of an 'also-ran,' just mentioned in passing when they have some relationship in time with Christian holidays, and people don't really even know what they are," she said.
Her election makes Salisbury the first Jew to represent the district that borders the Squirrel Hill Jewish community. That neighborhood has been represented by State Rep. Dan Frankel, who is Jewish, for the last 24 years. 
Democrats won in all three Allegheny County special elections on Tuesday, which gave the party a 102-100 majority in the Pennsylvania House. The Senate is controlled by Republicans.