Fast Forward
This congresswoman claims Jewish heritage. Other details about her background are even murkier
As Rep. George Santos faces backlash over his lies, questions arise about whether Florida Rep. Anna Paulina Luna may have also fabricated parts of her past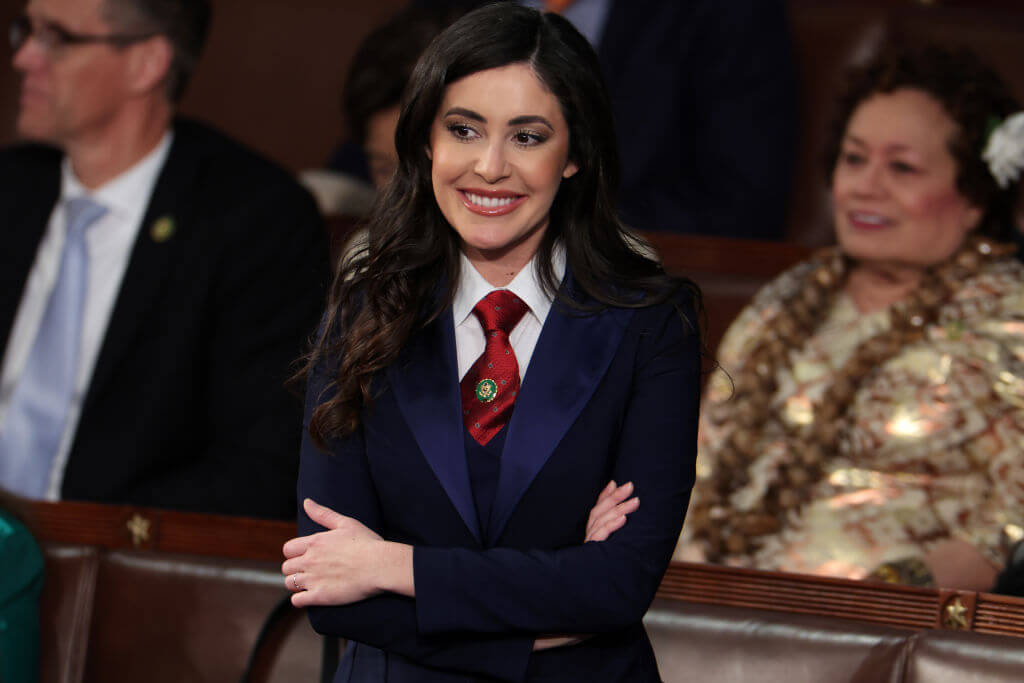 Anna Paulina Luna, a newly elected Republican House member from Florida, has claimed she was raised as a Messianic Jew by her father, and that she has some Ashkenazi Jewish heritage. But according to a Washington Post investigation published Friday, several family members and friends have questioned many details about her life and background — including her religious upbringing — that she shared on the campaign trail.  
Though the Post story focuses mostly on Luna's political metamorphosis, and her assertion that she grew up poor and isolated from her extended family, it also delves into her account of her religious history.   
While Luna's mother backed up her claims that her father had adopted Messianic Judaism while in recovery for substance abuse, three other family members said he practiced Catholicism throughout his daughter's childhood. 
Luna's father, George Mayerhofer, died in a car crash last year.
Revelations about Luna's past comes as pressure continues to mount over claims made by another newly elected Republican. Rep. George Santos of Long Island made false claims about his wealth, schooling, work history and religious background — he  falsely claimed that he is Jewish and that grandparents were Holocaust survivors. On Thursday, two Jewish House members and other Democratic colleagues filed a resolution calling for Santos' expulsion. 
"The Washington Post has clearly showcased the threat conservative minorities like Rep. Luna pose to their leftist control. Unfortunately for them, the receipts Rep. Luna is revealing tonight on primetime television will completely blow their story out of the water," said a spokesperson for the congresswoman.
Questions this week were also raised about the Jewish background of another politician, Lena Epstein, who was raised Jewish and is running for chair of the Michigan GOP. She announced this week that she had been baptized and is now a "Jewish Messianic believer of Christ."
A thread on this Lena Epstein story — to counter her claim that media is "lying" about her religious beliefs.

Epstein, 41, is a third-generation owner and general manager of Vesco Oil Corporation, a business her grandfather Eugene Epstein founded in Southfield, Michigan in 1947. https://t.co/6nzS2i6GNO

— Jacob N. Kornbluh (@jacobkornbluh) February 10, 2023
Messianic Jews believe in the divinity of Jesus Christ, which is at odds with mainstream Judaism.
The Post reporters also discovered that Mayerhofer's father, Luna's grandfather, Heinrich Mayerhofer, was a Nazi soldier during World War II. 
The investigation turned up several other inconsistencies in Luna's portrayal of herself while campaigning, including a story she told of being traumatized by a home invader. Others attest that she was not home when her apartment was broken into.