Fast Forward
Senate Majority Leader Chuck Schumer is headed to Israel during a time of turmoil
Democratic leaders have expressed concern about the Israeli government's judicial overhaul plan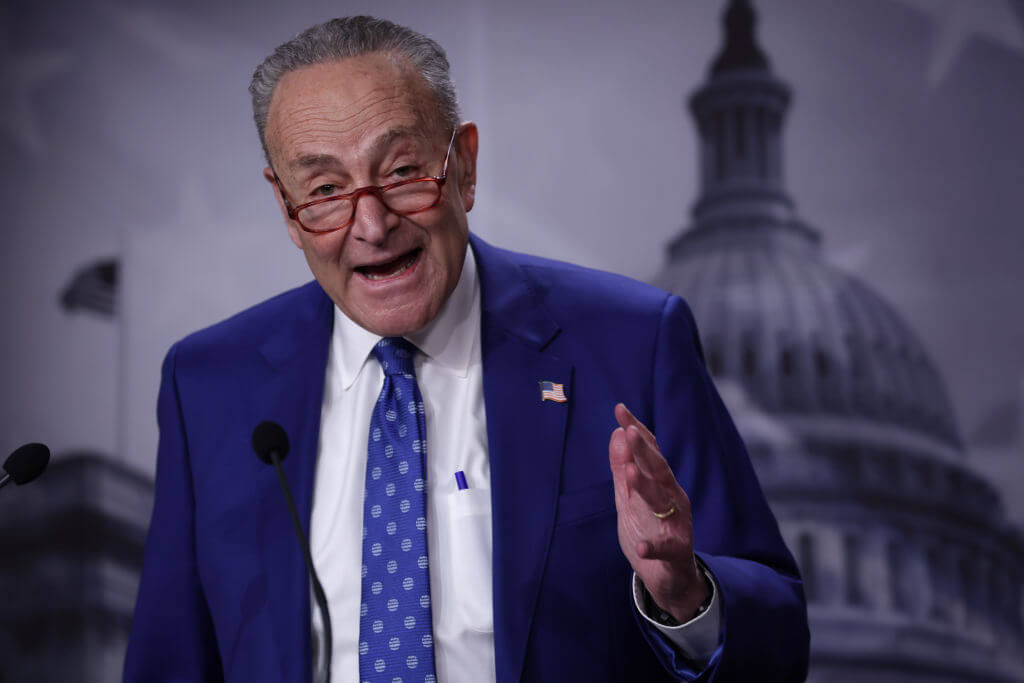 Senate Majority Leader Chuck Schumer is expected to visit Israel next week as mass protests over the Israeli government's plan to curb the power of the high court and other democratic institutions continue to roil the country. A recent Israel cabinet decision to legalize illegal outposts and approve plans for 10,000 new housing units in existing settlements in the occupied West Bank, have also exacerbated tension with the Biden administration. 
Schumer's office confirmed the trip, first reported by Axios based on Israel's foreign ministry sources, but didn't provide further details due to security concerns.
"I love Eretz Yisrael," Schumer, the highest-ranking Jew in American politics, often says in speeches before Jewish and Israeli audiences. In recent appearances, Schumer has said that he has a special obligation as the leader of the Democratic Party to keep his caucus pro-Israel and preserve bipartisan support for the Jewish state no matter the makeup of the Israeli government.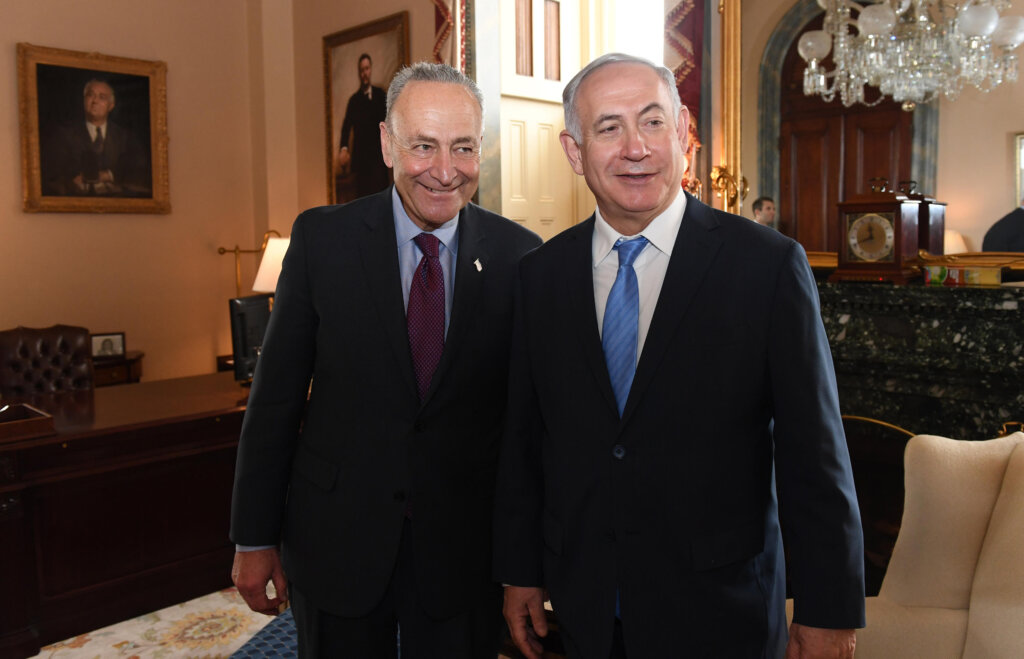 Schumer will meet with Prime Minister Benjamin Netanyahu, with whom he maintains a good working relationship, and with President Isaac Herzog. He has yet to speak out about the legal shake-up, which has already drawn criticism from President Joe Biden, Vice President Kamala Harris, Secretary of State Anthony Blinken and other Democratic leaders.
"I know Bibi very well, and so we work together," Schumer said in a speech last November.
Senate Majority Whip Dick Durbin lambasted Netanyahu in an interview with Haaretz published Tuesday, charging that the prime minister is "dangerously putting his own narrow political and legal interests — and those of the troubling extremists in his coalition — ahead of the long-term interests and needs of Israel's democracy."
The Knesset may vote as early as Monday on legislation to overhaul the judicial system. Herzog, who serves in the ceremonial position of president, has intensified efforts in recent days to broker a compromise between the governing parties and the opposition. But the coalition government is moving ahead with measures that would give more power to the government on the committee that selects judges and override court rulings on legislation with a Knesset majority.
This post was updated