Fast Forward
How to fight far-right extremism? New ADL report suggests targeting their websites
Sites that have been deplatformed become less popular, even after finding new online homes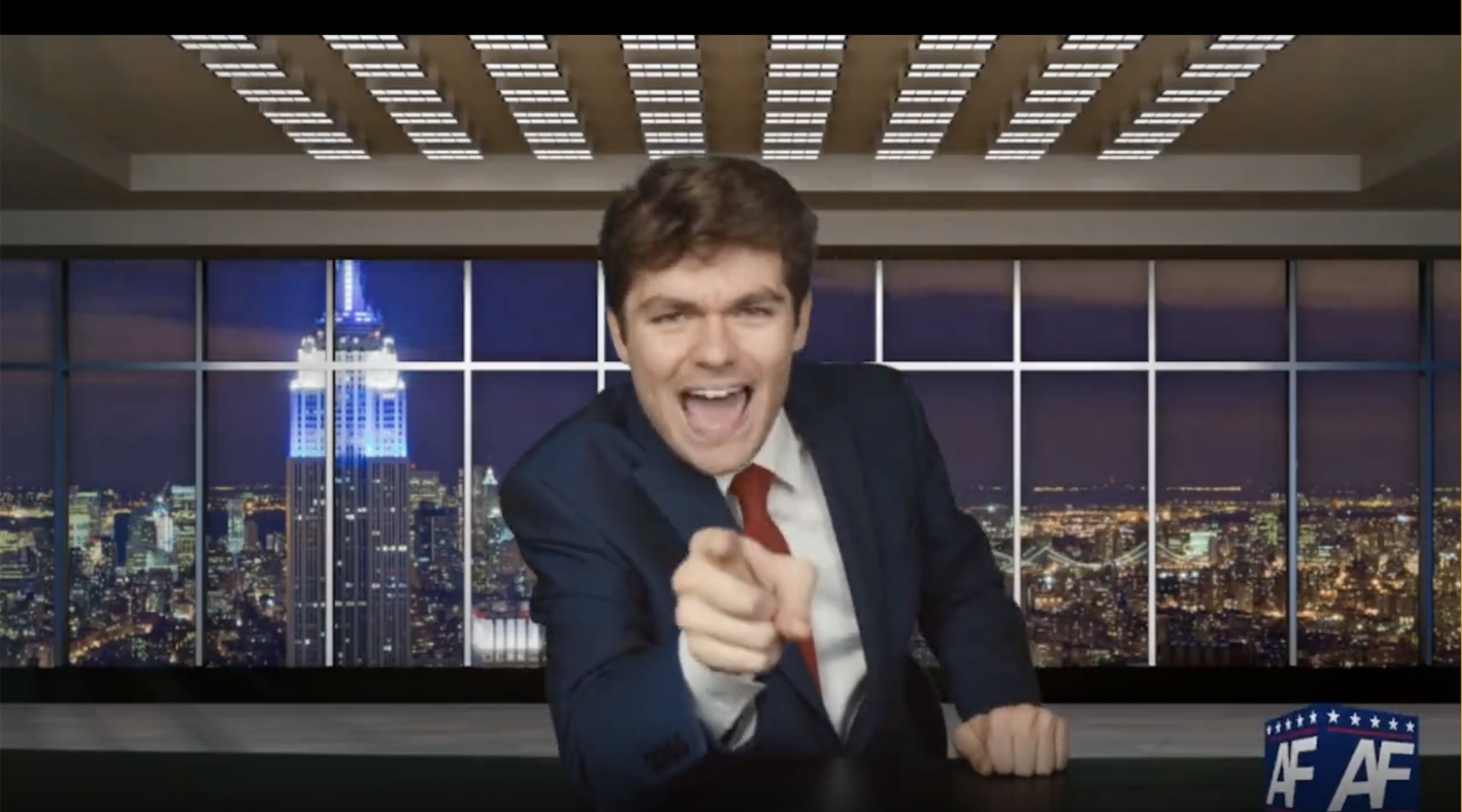 Pressuring social media sites and other internet-based services to remove vocal antisemites and other extremists is an effective way to limit their reach, according to a new Anti-Defamation League report.
The report, written by ADL Center for Technology and Society Belfer fellow Megan Squire, analyzed four examples of sites and internet personalities that had been deplatformed for their hateful content over the past few years. Among them were neo-Nazi site The Daily Stormer; The Donald, a website that started as a subreddit dedicated to Donald Trump that eventually morphed into the digital home for white supremacist rhetoric; 8chan and the white nationalist Nick Fuentes. 
To see how deplatforming has affected web presence, Squire compared how sites were ranked in terms of popularity both before and after they were forced to move. To do that, she used tools like the Cisco Umbrella 1 Million, which tracks the top million most popular domains. Squire acknowledged that the data was imperfect as data like the actual number of visitors to those pages is not publicly available. 
Even with that limitation, she was able to get a reasonably accurate measurement of where these sites stood in the internet zeitgeist both before being deplatformed and after. 
Cutting down on site visits isn't the goal itself; the goal is preventing hateful ideology from spreading. Deplatforming is an effective way to do that, she said. 
"If you can cut off the traffic, reduce the site, the ideas can't go anywhere. You've made it difficult to get to, you've slowed it way down."
The tactic also takes aim at extremists' wallets. Danny Klinenberg, a doctoral candidate at UC Santa Barbara studying economics, authored a study currently under review for publication that found that deplatforming can result in a significant decrease in donations and other revenue streams for far-right content creators. For his paper, Klinenberg monitored cryptocurrency wallets connected to far-right content creators and observed that while some do see a spike in donations following a deplatforming, "deplatforming is working in the sense that they're losing revenue, they're losing viewers."
Deplatforming can take a financial toll in other ways. In the case of Fuentes, he opted to host videos on his own site after being expelled from YouTube in 2020 due to public pressure mounting over his violation of the site's hate speech rules. While he has amassed a mini-empire due to the venture, which also features dozens of other content creators, he is also on the hook for the cost of keeping those videos online. When he was on YouTube, he not only didn't have to bear that expense, but was even able to monetize his videos thanks to the site's "super chat" feature, where viewers can donate to their favorite creators. Now, "he has to run all of that infrastructure himself. He has to find the developers, he has to maintain the website, he has to pay for all that bandwidth," said Squire.
The sites mentioned in Squire's report were notable for the fact that, despite their popularity suffering, they were able to survive deplatforming. The strategy has been so effective in other cases that extremist sites have simply vanished or withered away entirely. But a recent trend could see new life breathed into some of the sites Squire monitors. Since Elon Musk's acquisition of Twitter, numerous vocal antisemites and prominent white supremacists have had their accounts reinstated. Among them is Andrew Anglin, the founder of The Daily Stormer. However, despite prolific amounts of tweeting, Squire pointed out that Anglin largely refrains from mentioning his site, likely as a strategy to avoid his account being once again banned.
While it's too soon to say whether his readmittance to mainstream social media will drive more traffic to his website, Squire said she's planning to continue evaluating it over the coming months. 
Despite many internet-based companies becoming more conscientious about being associated with extremist content, Squire warned that deplatforming can only go so far in a world where there is money that can be made off radicalization. The people behind the sites are frequently "able to just bounce back because there is someone out there that will replatform them."