Fast Forward
Jewish former NBA star Amar'e Stoudemire trafficked in antisemitic conspiracy theories — and now says he didn't mean it
Stoudemire referred to Jews of European descent as converts and embraced Christ in an interview on Clubhouse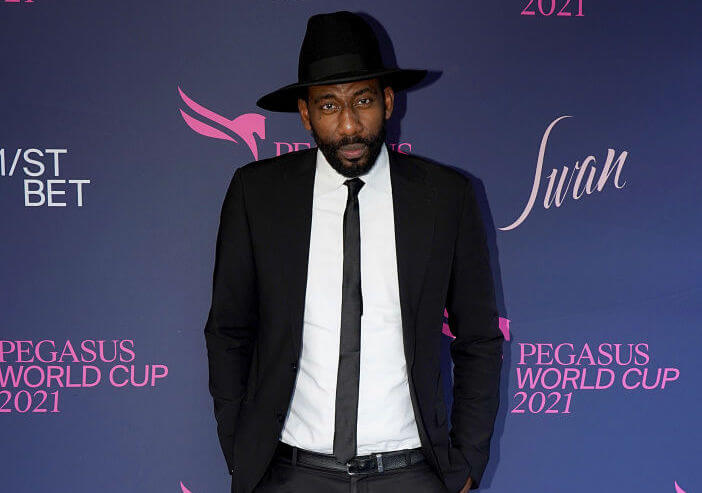 Amar'e Stoudemire cleans his house for Passover, quit his job with the Brooklyn Nets because it conflicted with Sabbath observance, and frequently posts photos of himself learning Talmud, all of which have endeared the retired NBA star to the Jewish world since his conversion through a rabbinic court in 2020.
But in an interview on Tuesday, Stoudemire said that Jesus Christ was the Messiah "if that's what he said he was," that he believed the New Testament was a continuation of the Old Testament and that Jews of European descent are converts — all as the hosts of a Hebrew Israelite program on the social audio app Clubhouse gleefully concurred.
Clips of the interview surfaced Wednesday, and Stoudemire walked back the comments Thursday, telling the Forward that he was trying to indicate that he respected other beliefs and avoid argument.
Stoudemire said he joined the show to try to debunk antisemitic rhetoric in the Hebrew Israelite community.
"I was trying to keep it cordial, but I probably should have been more firm and concise with what I hold and what I believe," Stoudemire, 40, said.
Stoudemire's religious journey was followed avidly by Jewish sports fans. They embraced the 14-year NBA pro, who came to Judaism through his mother's Hebrew Israelite beliefs.
But his comments on Clubhouse raised questions about what he truly believes that were not resolved despite his subsequent efforts to clarify them.
Only the most radical Hebrew Israelite groups embrace antisemitism, but demonstrations by those groups in recent months have fueled concern in the Jewish community about their increasing influence.
'That's between them and God'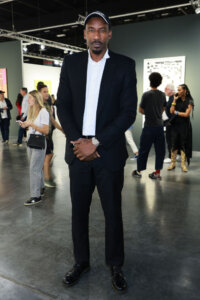 During the nearly 90-minute interview with God First Gang, a Clubhouse account with about 8,000 followers, Stoudemire appeared to go along with nearly every assumption hosts and listeners threw at him about the nature of Jewish identity and his personal religious beliefs.
After a short discussion of Stoudemire's basketball career, the hosts asked Stoudemire to expand on comments he made on ESPN last year regarding Kyrie Irving, who was suspended for sharing a movie that espoused some Hebrew Israelite beliefs but also denied the Holocaust and blamed Jewish people for the trans-Atlantic slave trade.
On the program, Stoudemire said he believed that descendants of the trans-Atlantic slave trade were Israelites, but pushed back on the notion that the slave trade was a deliberate act to rob Black people of their Jewish heritage.
"The American government has never really told us who we are and where we came from, they're keeping that a secret," he said. "So it's our job to look into the most truthful book ever written, which is the Bible, and to find out who we really are."
Later on, responding to a question that labeled his participation in Orthodox Judaism as associating with the "synagogue of Satan," Stoudemire told the hosts, "If they're lying about who they are, that's between them and God. That's got nothing to do with me. If God got a problem with them, then God got to take care of what he got to take of. It don't stop me from learning what we taught them. We the ones converted the gentiles into following what we call Judaism."
Those remarks dovetailed with comments he made earlier in the interview, when he said that European Jews were descended from Noah's son Japhet — as opposed to Shem, Abraham's Biblical direct ancestor — and converted to Judaism about 2,000 years ago. Orthodox Jews, he said, were descended from Esau, Jacob's brother. (Jewish tradition regards Jacob as its direct ancestor, and Esau as its seminal antagonist.)
When asked whether he believed Jesus Christ was the Messiah, Stoudemire said, "I mean, if that's what he said he was." When the listener replied, "So you believe that?" Stoudemire said, "Yeah, I mean, obviously, obviously, we know that." The hosts then played sound effects that seemed to indicate their approval.
'This is what happens'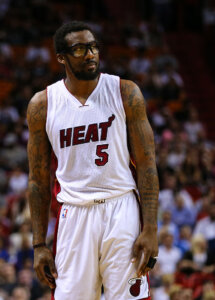 Speaking with the Forward by phone Thursday afternoon, Stoudemire retracted most of the statements he made on the show.
Regarding his comments about Jesus, he said, he believed in one God. But while he said that he believed that the Messiah had not yet arrived, he declined to say whether he believed in the Resurrection of Christ or not.
Asked why he seemed to accept Christ as the Messiah on the show, Stoudemire said, "I didn't want to start any arguments with them — I was trying to respect their beliefs yet let them know where I stand."
Regarding his comments about the synagogue of Satan, Stoudemire said people in the chat were lobbing antisemitic tropes at him, and he was trying to speak their language so he could parry them.
"Moshe Rabbeinu, the reason he was a great leader was because he could speak to everyone on their level," Stoudemire added, referring to Moses. "So I had to somewhat use a tone and a cultural type of conversation with them so they could understand what I'm saying."
But he acknowledged he could have been more direct in condemning them, and called a reporter back to reiterate his regret for how he had come across on the show.
"This is a new space for me," he said. "I've never been in this position before, and I don't know anyone in this position before me. So I have no one to really learn from in how to deal with this community. So I try my best to take upon the courage to try to debunk them, and this is what happens."
He also stood by his comments that European Jews were converts, but he allowed that for Jewish people who think they are descended from the Jews of the Hebrew Bible, "that very well could be."
"But there was also a conversion as well," he added. "I think everyone at one point went through a conversion process, right? Even at Mount Sinai, the erev rav went through somewhat of a reconnecting to Torah. And that's okay, there's nothing wrong with that. Everyone has to go through a process of establishing a covenant with Hashem."
Stoudemire won the NBA's Rookie of the Year in 2003 and was named to six All-Star teams. Following his NBA career, Stoudemire played professionally in Israel, and today he is among the majority owners of the basketball team Hapoel Jerusalem and holds American and Israeli citizenship. 
By the time of his formal conversion in 2020, the 6-foot-8 Stoudemire was already a towering figure in New York's Orthodox Jewish scene. For a 2021 profile in GQ, Stoudemire — who adopted the Hebrew name "Yehoshafat" — invited photographers into his home before the first night of Passover, describing in vivid detail his search for chametz. In 2018, he launched a kosher winery.
In December 2022, he was arrested and charged with domestic battery for allegedly punching his daughter. The charges were later dropped, with the state's attorney's office saying the victim had declined to cooperate with the investigation.