Fast Forward
Hadassah hopes its 'women to watch' list will freshen its commitment to Zionism
The 112-year-old women's organization releases list of 18 women who support Israel in an attempt to usher in a 'new phase' of conversation' around Zionism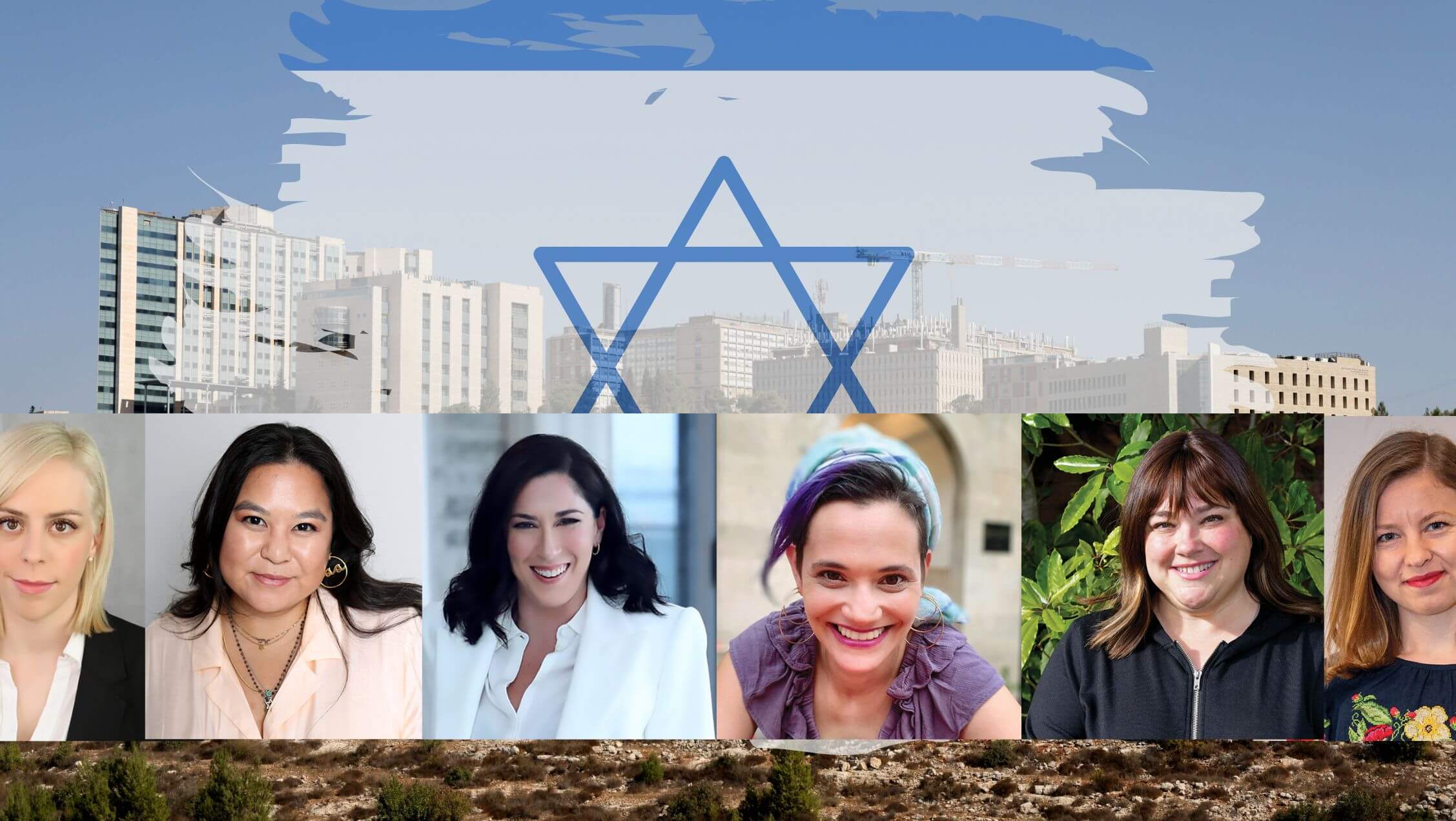 The landscape of Zionism has changed. That's something everyone at Hadassah, the Women's Zionist Organization of America, can agree on. 
The volunteer-led women's organization, founded in 1912, is perhaps best known for its work building Israel's healthcare infrastructure, including several renowned hospitals. (In recent decades, those hospitals have been embroiled in financial troubles.)
But Zionism is also a pillar of the organization's work, and while Hadassah's leaders know the term has become a touchy one in recent years, they are still proud of their legacy of passionate support of Israel. 
"Hadassah has refused to put aside the name and the word Zionism in our title," said Rhoda Smolow, the organization's national president.
Still, they understand that the conversation around Zionism has evolved, and many proud Zionists today talk about their passion for Israel in very different terms than the organization's core older membership. To bridge that gap, they have drawn up a list of 18 self-identified Zionist women in an attempt to demonstrate the breadth of thought and identity within the movement.
The inaugural annual list, released to mark the 75th anniversary of Israel's founding, includes a few names that might be familiar, such as actor Mayim Bialik. Others, such as social media activist Emily Schrader, you might have run across online. Some are probably totally new to most of Hadassah's membership, with their work done largely behind the scenes at organizations such as Nefesh B'Nefesh, which facilitates aliyah.
Hadassah's leadership emphasized to the Forward that they hoped the list's diversity, both in race and ethnicity — the list includes Asian, Hispanic and Sephardic Jews — as well as in thought and politics, would help more women see themselves within Zionism. 
In 2020, the Pew Research Center found younger Jews are less attached to Israel than their older compatriots. Nearly 90% of American Jews age 65 and older think it's either essential or very important to care about Israel. Among American Jews ages 18-29, 71% feel the same way.
Diana Diner, who put the list together as part of her role overseeing Hadassah's Zionism education initiatives, said she hoped it would facilitate intergenerational conversations between the organization's older membership and younger Jewish women about their different understandings of Israel — and how they could all fit within Zionism.
"I really wanted to think about a way of reimagining Zionism for our members and potential members. Because Israel education and Israel programming and even the definition of Zionism has changed," Diner said. "What I want people to understand is that there are different ways and different streams of Zionism and you should understand what those are to really have conversations with kids and grandkids about Israel."
The list is part of a reinvigoration of Hadassah's Zionism programming that also includes appointing a Zionist scholar in residence, Michelle Rojas-Tal, and an upcoming symposium titled "Inspire Zionism: Tech, Trailblazers and Tattoos." Diner said that the organization's older membership sometimes feels uncomfortable with topics like graffiti and tattoos — as well as criticism of the Israeli government — that are part of the younger generation's expression of their Judaism and commitment to Israel. But Hadassah's initiatives are designed to bring those conversations together in a safe space to continue to evolve the organization and its support for Israel.
Many older Hadassah members were around when it was far from a sure thing that a Jewish state would be born, said Amy Albertson, who is named to the list for her online education efforts on Asian Jewry and Israel. "Now I feel like the conversation surrounding Zionism is how we make Israel the best place it can be, because it does exist."
"We're in a new phase of the conversation," she added.