Food
VIDEO: Delicious vegetarian stuffed cabbage for the last days of Sukkot
The reason this dish is prepared on Hoshana Rabbah is actually based on a pun.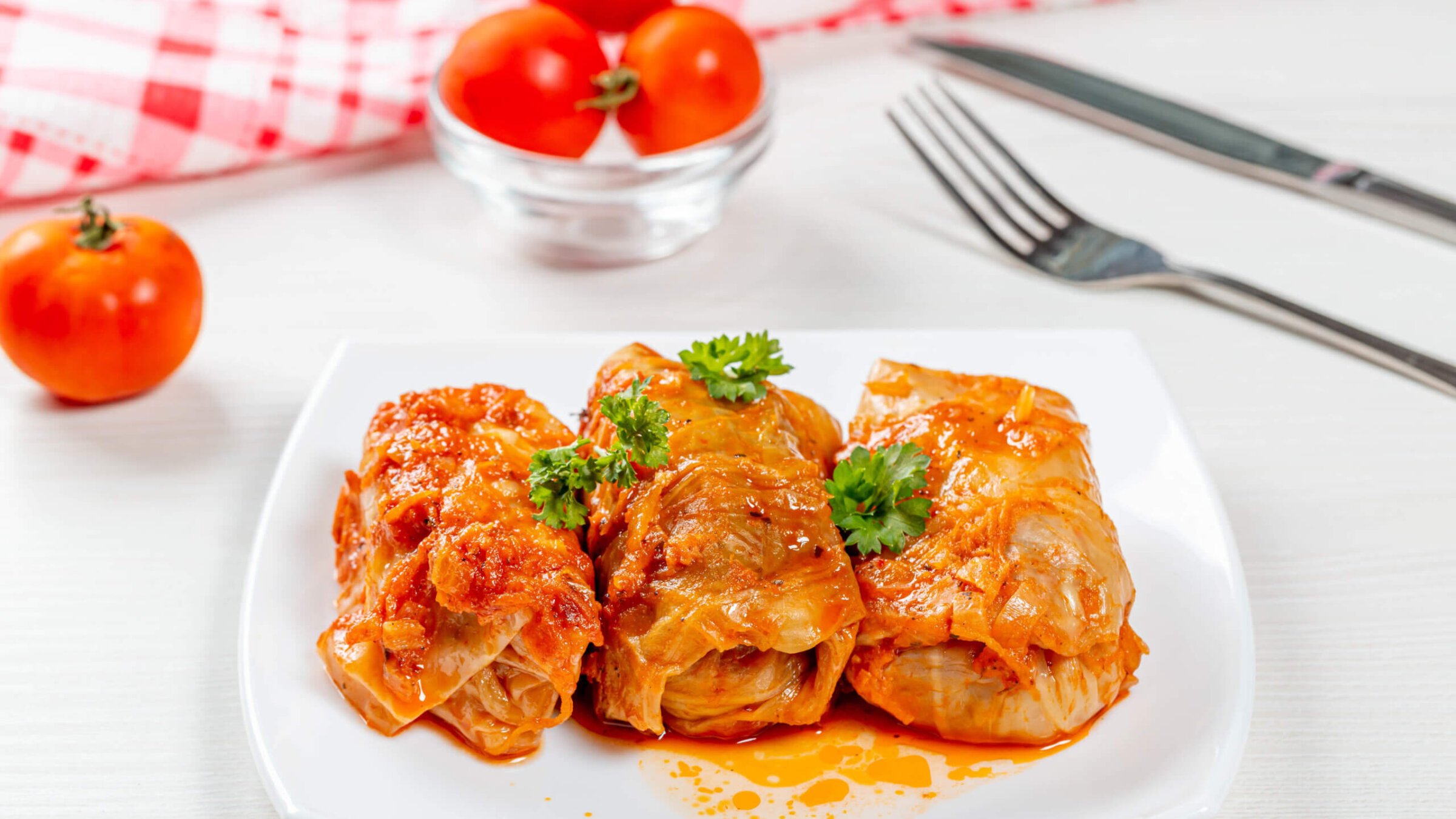 One of the culinary traditions for the last days of Sukkot is to eat stuffed cabbage, known in Yiddish by many names, including holishkes, holiptses, prakes and geviklte kroyt. Although some think it's a Simchat Torah dish because two cabbages lying together look like a Torah scroll, it's actually connected to the seventh day of the holiday, Hoshana Rabbah, and is based on a pun!
On Hoshana Rabbah the climax of the prayer service is the reciting of the words kol mevaser, mevaser v'omer (the voice of the herald heralds and says). Kol sounds like Kohl — the German word for cabbage, and vaser is the Yiddish word for water. This led to the custom of eating cabbages cooked in water (kohl mit vaser). In order to make it tastier and more festive, Jewish cooks prepared them in a tasty sauce instead.
Although traditional stuffed In the video above you can see us prepare traditional sweet and sour stuffed cabbage, but we made a delicious vegetarian versionbut here you can see us make a delicious vegetarian version of sweet and sour stuffed cabbage that will satisfy all your guests