Recipes
Dario Cecchini's olive oil cake
A non-dairy dessert from the famous Tuscan butcher, via Judy Zeidler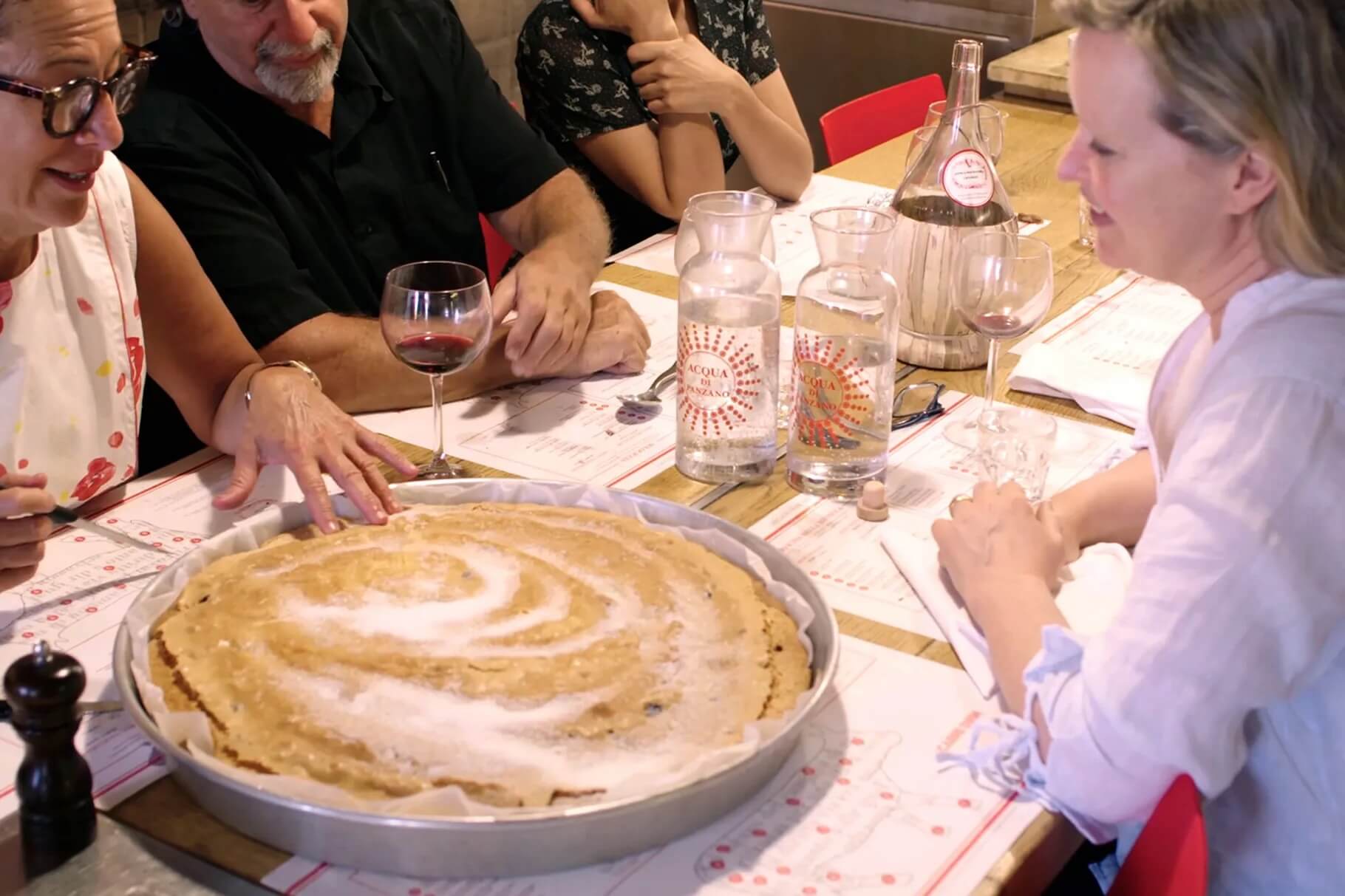 This recipe, from Judy Zeidler's "Italy Cooks" cookbook is a delicious non-dairy dessert, and a fitting tribute to Zeidler, the Los Angeles-based cookbook author whom Cecchini considered his second mother.
Ingredients
¼ cup ground almonds
5 eggs
2 cups sugar
2 oranges, finely chopped (pulp and peel)
½ cup olive oil, plus 2 tablespoons for top
4 cups flour
2 teaspoons baking powder
½ cup raisins, plumped in Vin Santo to cover (and slightly drained)
Sugar for garnish
½ cup toasted pine nuts
Directions
Makes one large round cake. Preheat the oven to 375 F. Brush a 10- or 12-inch springform pan with olive oil and dust with ground almonds. In the bowl of an electric mixer, beat the eggs with sugar. Add orange peel and pulp and mix well. Slowly add the olive oil alternating with the flour and baking powder and mix until smooth. Let rest for 10 minutes, stirring from time to time. The oil is light but tends to separate from the batter; mix well. Stir in raisins. Spoon batter into the prepared pan. Dust with sugar, drizzle with olive oil and pine nuts. Bake for 35 to 40 minutes or until a toothpick inserted into the center comes out clean.