Recipes
10 Passover recipes guaranteed to spice up your Seder table
Still planning your Seder? Here are our some of our favorite Passover recipes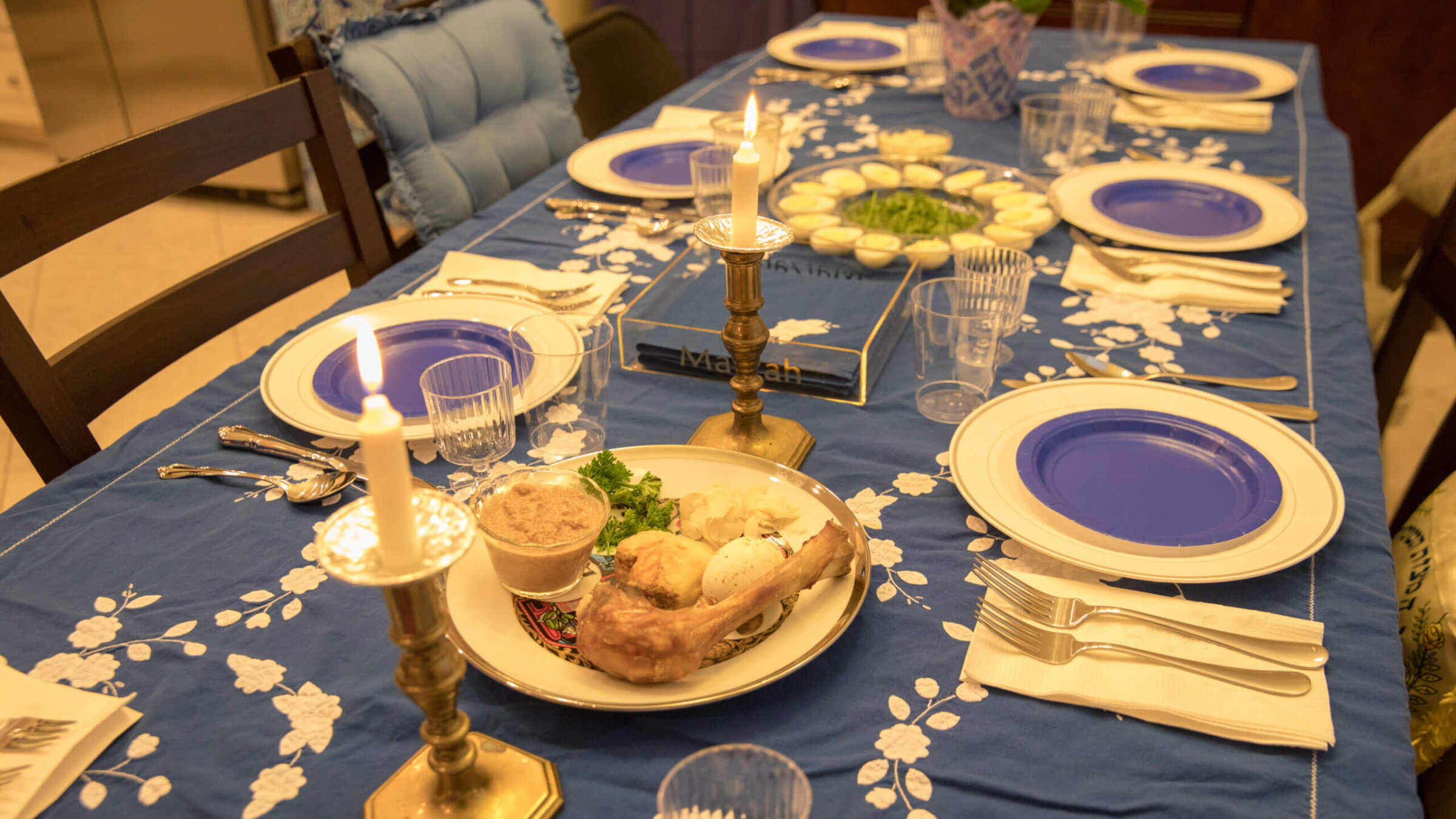 Don't look now, but this year's Passover Seders are rapidly approaching.
And if you're like me, desperately behind on Passover planning, you might want some help picking out the last few dishes to complete your Seder.
Whether you are hosting or bringing a dish — or your dad is doing all the cooking and you just want to get in the festive (read: hungry) mood — here are 10 of our favorite recipes from the past decade of Passovers at the Forward.
Mains
Tequila-marinated chicken cutlets
This fresh and light chicken recipe can serve as a counterpoint to the heaviness of mainstream Passover cuisine. If your first-night Seder features a heavy brisket, maybe the second can star this zingy dish.
Turkish lamb with green garlic
A favorite at chef Joyce Goldstein's San Francisco restaurant Square One, this main dish taps into Passover's seasonal connection, emphasizing green garlic, a tender staple of early spring, just as it comes into season.
Yet another Turkish goody! Kalli'ah — eggs, potatoes and meat cooked confit-style in meat fat — make this the most intensely flavorful dish on the list. While not for the faint of the faint of heart, Kalli'ah will definitely impress.
Cleaning and kashering your house doesn't sound like enough work? Try your hand at kosher for Passover gnocchi! Delicious, if labor-intensive, this gnocchi recipe shares a lot with the Passover story.
Sides
Roasted beet salad with preserved lemon
The best Passover recipes are the kind you can break out all year, which means good salads shine. Roasted and fresh veggies together in one salad? Yes, please.
Another year-round recipe, this allium-rich soup is both hearty and fresh, a nod to eating well and springtime — two favorite Passover themes.
Crunchy quinoa with sweet potatoes
Quinoa on Passover is less flashy a choice now than it was in the mid-2010s, when rabbis officially gave the okay to serve the trendy grain during the holiday. But that doesn't mean we stopped cooking it, and for those of us who don't eat rice on Passover, this quinoa recipe is a great alternative.
Dessert
Oven space is tight leading up to the Seder. This no-bake dessert will amaze your guests without taking precious cooking time away from your brisket.
More is more when it comes to haroset. Don't replace your traditional recipe with this one. Serve them side-by-side to appease traditionalists and adventurous souls alike.
Technically this is a cocktail, not a dessert. But after eight glasses of wine across two nights, you might want to switch up your alcohol intake as you manage all the family time. Reduced grape syrup hints at the night's traditional drink, while vodka or pisco gives Elijah's cup just a bit of a kick.