California Briefing
California Briefing: Maron, Streisand and the photographer who caught LeBron's big moment
Plus: The shocking, inexplicable footage of a attack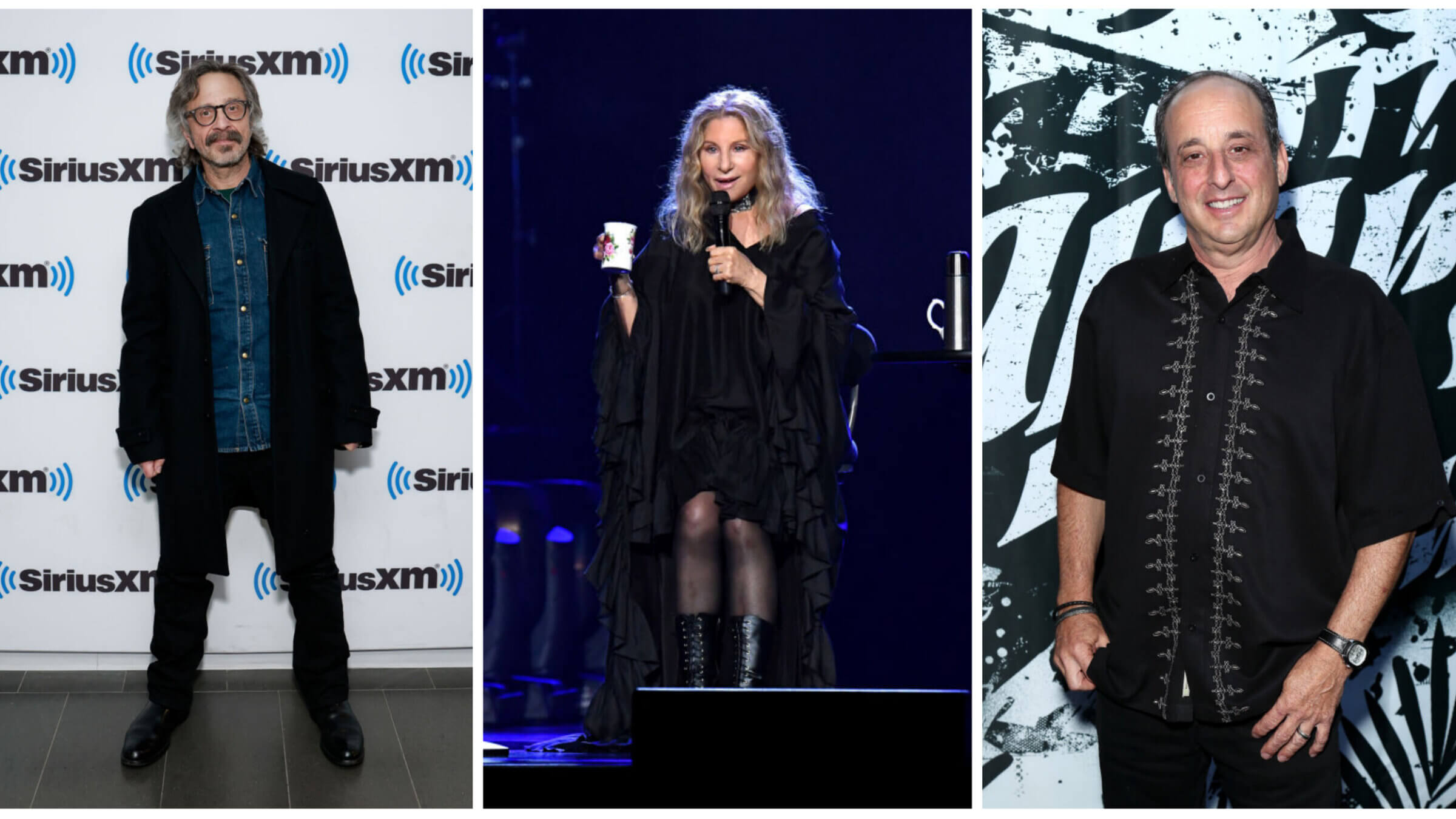 Welcome to the California Briefing, the weekly dispatch of California Jewish news from the Forward's Louis Keene. In this edition: An inexplicable video, a blessing from the Rebbe, and the Academy Awards, Larry David style.

To get the latest on pop culture, politics and Jewish life in the Golden State in your inbox every Thursday, subscribe here: forward.com/california.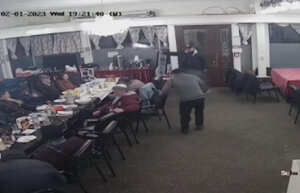 I'm sorry I missed your gunshots. I was taking an important phone call.
If someone opens fire in a synagogue and no one reacts, is it still terrorism?
I've been trying to make sense of a very strange video of an incident in San Francisco last week in which no one was harmed, but may nonetheless be frightening to the viewer. And strange. In the video, a man walks into the Schneerson Center, a one-room Messianist Chabad synagogue and community center, where about a dozen adults are sitting at a table. The man says something to get people's attention (the video has no sound), and then he pulls out a gun.
While the man fidgets with the piece, apparently trying to load it, for 15 whole seconds, everyone stays put, seemingly unperturbed. Except for one man … who stands up and ambles toward the entrance, where the man is currently waving a gun around, to take a phone call?!?!
Video embedded in the tweet below — again, no one is hurt in the incident, but viewer discretion is advised.
This video of the suspect in the San Francisco synagogue shooting is as strange as it is scary.

The man walks in and makes some noise, pulls out a gun, nobody moves for 15 seconds as the guy loads it, then he fires six shots, all blanks.

He then turns and walks out. Like, what? pic.twitter.com/hZqqs5FtOH

— Louis Keene (@thislouis) February 7, 2023
And then, as the elderly man taking the phone call walks toward him, the shooter opens fire — apparently all blanks, but gunshots notwithstanding. Ol' Mr. Nerves of Steel doesn't even duck. Just goes right up to him and the two walk out together. And still the people at the table appear closer to comatose than alarmed.
More context: The synagogue didn't call the cops until the next day. The rabbi who led the synagogue that night, Bentzion Pil, says he's traumatized and can't sleep at night, and that he didn't call the police because he thought they would let the man go, and then he would return with live ammunition. As to why no one budged, Pil told me they were frozen in fear. (For 15 seconds, as a guy stood there loading a gun? Doesn't anyone's survival instinct kick in?) And why didn't they rush to blockade the door after the shooter walked out?
San Francisco police arrested a man, Dmitri Mishin, a few days later. Mishin had posted photos of himself on Twitter in German military garb.
Anyway, The San Francisco Standard interviewed the old man with the phone, who said he's seen Mishin around the place before. Do not expect to be satisfied with his explanation. But be thrilled that no one was hurt, and the suspect was caught.
What we're watching
🥺  Did this email find you in a good mood? Well, comedian and podcast host Marc Maron's new special, From Bleak to Dark, may not keep you there. It's out Saturday on Netflix.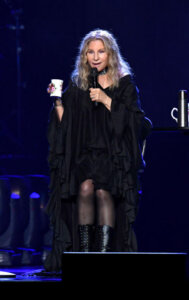 🙏  Okay, want to feel better again? A video has been making the rounds of Leah Adler, mother of Steven Spielberg, receiving a blessing from the Lubavitcher Rebbe.
📸  Before LeBron James broke the NBA all-time scoring record Tuesday, Hall of Fame sports photographer Andrew Bernstein — who also shot Kareem Abdul-Jabbar when he set the record in 1984 — shared his memories of both legends with The Athletic.
🏄  In Waves Apart, a student film premiering this weekend at the Santa Barbara International Film Festival, a Jewish surfer confronts the sport's antisemitic history. (Sorry if this makes you feel bad again.)
What we're reading (or at least skimming)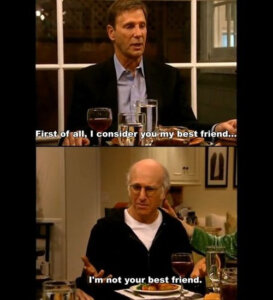 🤣  I loved this: 2023 Academy Award Best Picture nominees as screenshots from Curb Your Enthusiasm. (If you don't understand, just click.)
🖥  I skimmed this: a deep dive into the development of artificial intelligence bot ChatGPT, by a company helmed by Jewish Californian Sam Altman.
✝️  I devoured this: How Jews for Jesus fortified the movement for Soviet Jewry. Worth it, I guess?
☕️  I rate this: We've mentioned San Francisco eminence Manny Yekutiel in this newsletter a couple of times, which is the ultimate status symbol, other than getting profiled in the J., which he was this week.
📚  I expect this: Barbra Streisand's newly announced memoir, My Name is Barbra, will be 1,040 pages long. Art!
Your humble correspondents
Busy week for me: stories on Kyrie Irving's un-apology, breaking down Team Israel's full World Baseball Classic roster, and The Annual Super Bowl Story (it's about online sports betting).
Finally, in the we-are-so-lucky-to-live-in-California department…
We feared this day would someday come, but always dreaded it: The LA Philharmonic will say farewell to conductor Gustavo Dudamel in 2026. I'm not even going to say where he's headed, but I will say this: We had him first. (And I'm seeing him tonight!)