Sports
Stars, prospects make Israel's 2023 World Baseball Classic roster the greatest Jewish baseball team ever assembled. See the full list.
Out of 35 players on the squad, 15 have MLB experience — and a few more will soon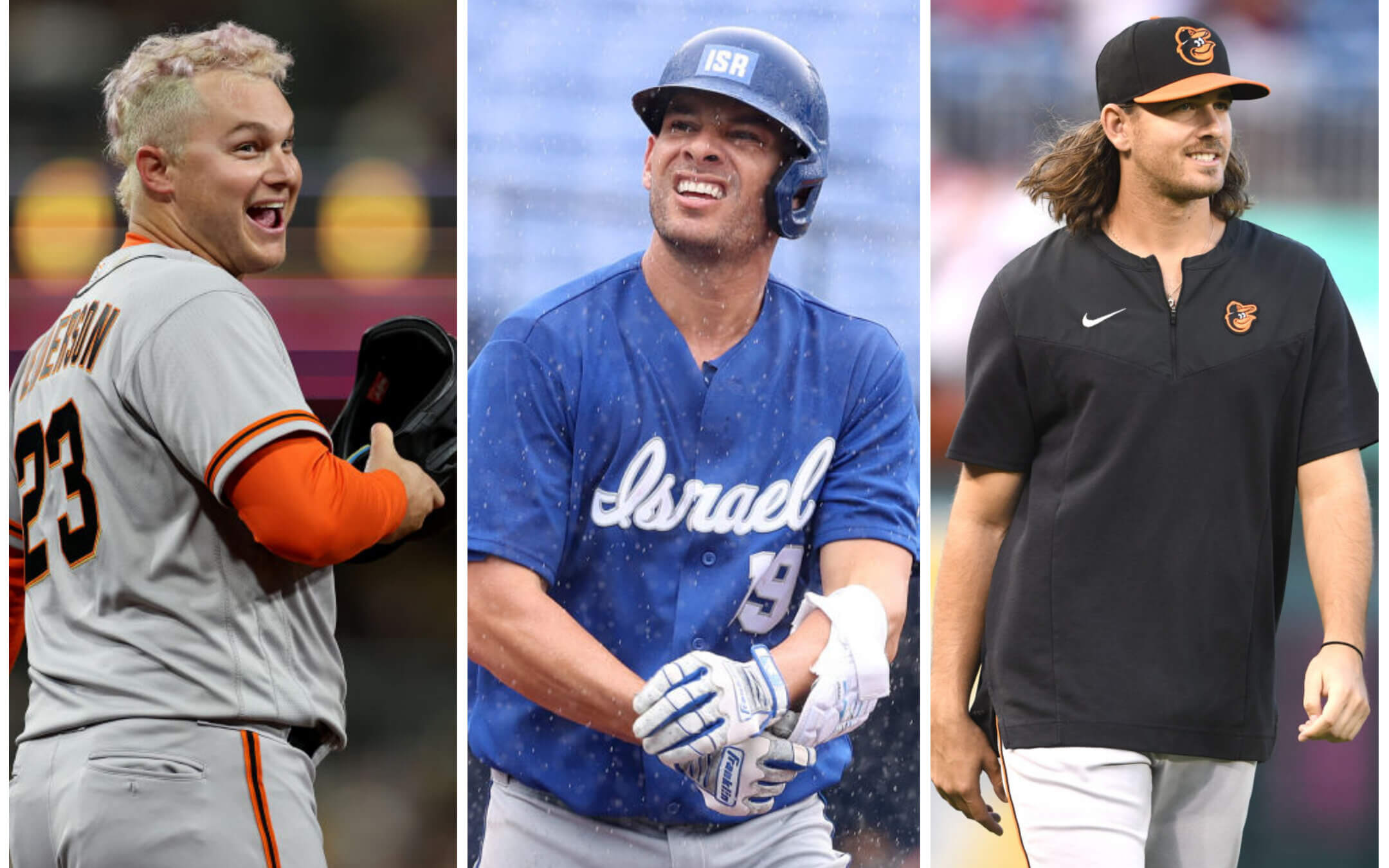 Not every Jewish major leaguer will play for Team Israel at the 2023 World Baseball Classic, the international tournament touted as "the World Cup for baseball."
But any way you look at it, the final Team Israel roster is the greatest collection of Jewish talent ever squeezed into one dugout.
And what the final roster for Team Israel at the 2023 World Baseball Classic lacks in star power, it makes up for with star potential.
Twenty national teams will compete in the tournament, which begins with a round-robin group stage spread out to Taiwan, Japan, Arizona and Florida. Israel, which qualified for the games automatically by competing in the 2017 WBC, faces a formidable group that includes the Dominican Republic, Venezuela, Nicaragua and Puerto Rico. But the Jewish state, which allows any person eligible for citizenship to play for it, is no stranger to upsets, and will look to build on a surprising run to seventh place in the 2017 games.
With all 20 tournament rosters released Thursday by Major League Baseball, Jewish fans got the first look at the much-hyped group headlined by San Francisco Giants slugger Joc Pederson.
Out of 30 players on the Team Israel squad, 14 have Major League Baseball experience. (And only one — Israeli Assaf Lowengart — was not born in the U.S.) Notably missing from the group are Atlanta Braves pitcher Max Fried, last year's NL Cy Young runner-up, and Houston Astros third baseman Alex Bregman, a two-time all-star. 
In their place, a few up-and-comers who haven't cracked The Show yet will get their first chance to face top players from the Dominican Republic, Puerto Rico and Nicaragua — Israel's opponents in the group stage, which begins March 12 in Miami.
Among the prospects in Team Israel manager Ian Kinsler's charge: Matt Mervis, a first-baseman who may make the Chicago Cubs' opening day roster, Zack Gelof, an infielder in the Oakland A's farm system, and Jacob Steinmetz, an Orthodox Jewish pitcher drafted in the third round by the Diamondbacks in 2021.
Here's the full Team Israel roster, with asterisks next to the players with MLB experience. A short description of each group follows.
Pitchers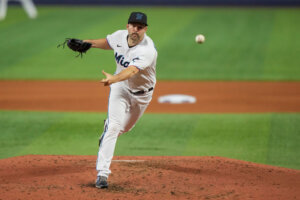 Jake Bird*

Richard Bleier*

Jake Fishman*

Daniel Federman

Brandon Gold

Colton Gordon

Andrew Gross

Jake Kalish

Rob Kaminsky*

Alex Katz
Adam Kolarek*

Evan Kravetz

Dean Kremer*

Shlomo Lipetz
Jake Miednik

Kyle Molnar

Bubby Rossman*

Jacob Steinmetz

Robert Stock*

Joey Wagman

Zack Weiss*

Josh Wolf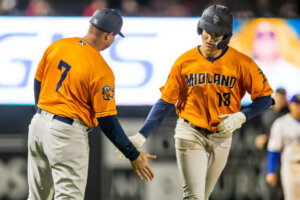 Hitters
Alex Dickerson*

Zack Gelof

Jakob Goldfarb

Spencer Horwitz

Ty Kelly*

Ryan Lavarnway*

Assaf Lowengart

Noah Mendlinger

Matt Mervis

Joc Pederson*

Garrett Stubbs*

Danny Valencia*

Michael Wielansky
Pitching
Team Israel's pitching staff is anchored by right-hander Dean Kremer, who enjoyed a breakout 2022 season with the Baltimore Orioles. Kremer is one of the few players on the roster who had Israeli citizenship from birth: His parents are Israeli.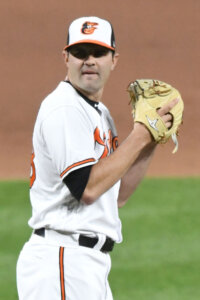 The bullpen is rounded out by a few relievers with MLB experience who may need to step into starting roles with the team playing four days straight. The most experienced arms are Richard Bleier, a shutdown lefty who was traded last week to the Boston Red Sox and Adam Kolarek, another southpaw who pitched 17 innings for the A's last year.
The rest are novices, like Jake Bird, a sidearmer who broke in with the Colorado Rockies in 2022, and Jake Fishman, who debuted with the Marlins last year and is currently signed to a minor-league contract with the Oakland A's.
Team Israel will miss Ryan Sherriff, a steady southpaw with three years of MLB experience who played in the 2017 WBC but is not on this year's roster.
Orthodox baseball fans will be especially excited to see Steinmetz, whose fastball sits in the mid-90s, stare down MLB hitters. (Yeshiva University fans are familiar with the Steinmetz name — Jacob's dad, Elliot Steinmetz, coaches the YU basketball team.)
Hitting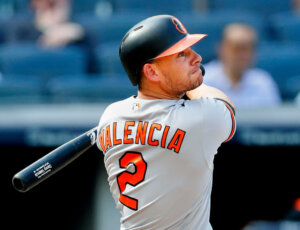 Israel's batting order features six current or former major leaguers, including Pederson, an outfielder who is one of the game's most feared clutch batsmen — and among its most colorful personalities. Pederson, who has 171 career home runs and was runner-up in the 2019 Home Run Derby, won the World Series with the Dodgers in 2020 and the Braves in 2021.
A threesome of prospects will look to provide Pederson some protection in the order: Mervis, Gelof and Spencer Horwitz, an outfielder who finished last year on the Blue Jays' AA team.
Danny Valencia, a third baseman who anchored Team Israel's lineup at the Olympics in 2021, is back for his fourth tournament. Valencia hasn't played in MLB since 2018, but he's become one of Team Israel's most reliable contributors.
Reflecting on the 2017 World Baseball Classic in an interview with JNS, Valencia said, "I loved it. … On Friday nights, we had Shabbat dinner with prayers, toasts, and breaking bread with the boys."
Valencia added that during the pre-game playing of "Hatikvah," Israel's national anthem, "We kept our hats on for our national anthem — to show that God is above."