Sports
Two Jewish players to appear in MLB All-Star game
The National League hasn't won in a decade. Joc Pederson and Max Fried will try to change that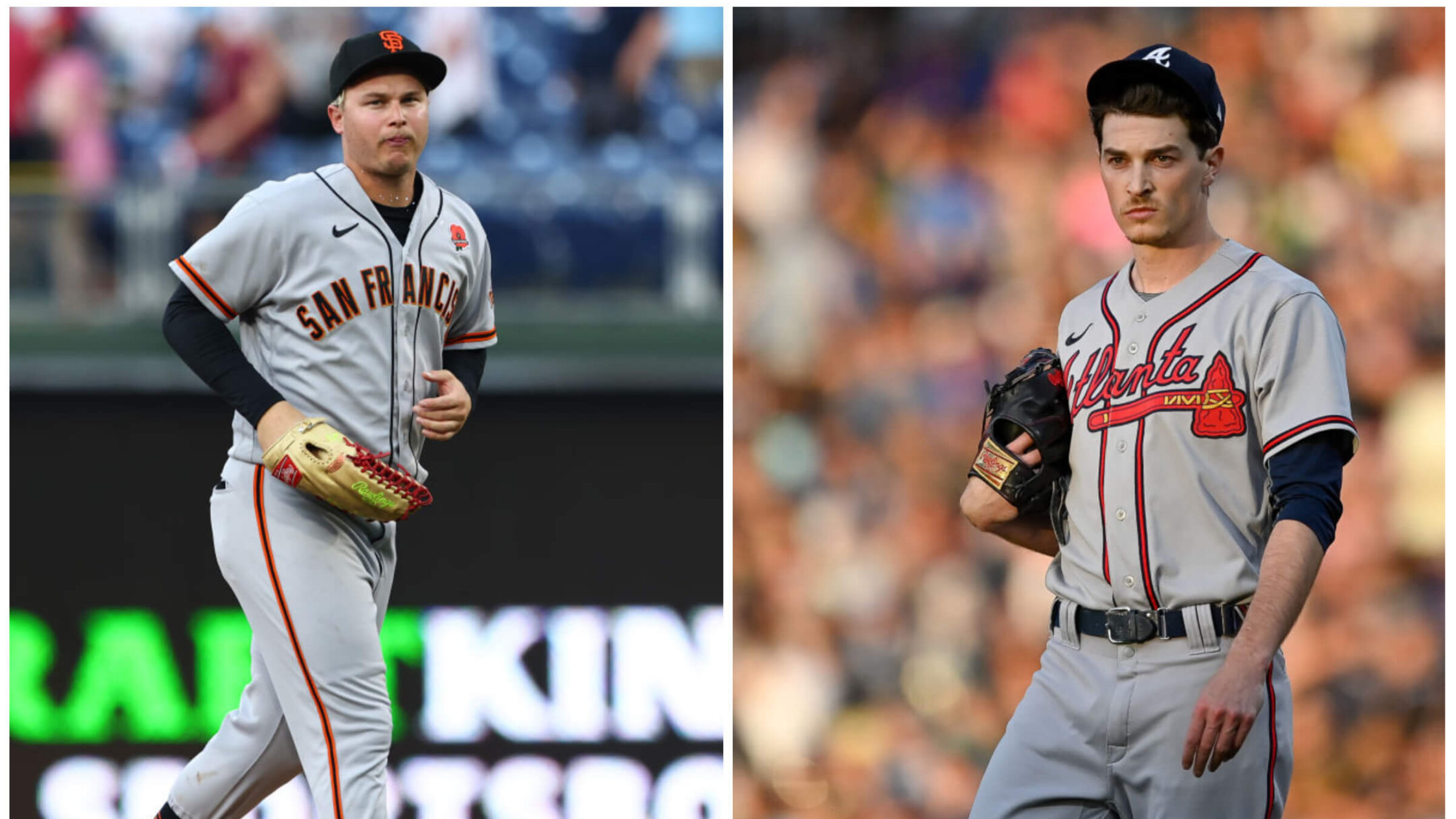 Two Jewish ballplayers will take the field for the National League at the MLB All-Star game next Tuesday, the first time since 2015 that more than one Jew has played in the Summer Classic.
Fans voted San Francisco Giants outfielder Joc Pederson — he of 17 home runs and one seemingly never-ending fantasy football dispute — into the National League's starting lineup. It will be Pederson's second career appearance, and first since 2015, when he was a rookie for the Dodgers. (The Brewers' Ryan Braun was the other Jew recognized that year.)
"Last time I was an All-Star, everything was moving so fast," Pederson told MLB.com's Maria Guardado. "It'll be cool to really soak in all of the moments that I missed."
For Max Fried, the Atlanta Braves' left-handed starting pitcher making his first appearance in the game as a reserve, one could say All-Star recognition is overdue. Fried finished fifth in Cy Young voting in 2020 — when there was no All-Star game due to COVID — and has been the Braves' ace since at least the year prior.
Both Jewish jocks have West Coast roots, and will likely have lots of family in attendance at the game, which will be played July 19 at Dodger Stadium.
Fried, 28, who grew up in Santa Monica, wore No. 32 in high school to honor that other Jewish southpaw, Sandy Koufax. Pederson, who is descended from a charter member of Temple Emanuel of San Francisco, grew up in Palo Alto and, like Fried, has played for Team Israel in international competition.
Both are enjoying career seasons. 
In addition to his home run total, Pederson, 30, is batting a career-high .259 with an on-base-plus-slugging percentage (OPS) 72 points above his career average. The lefty slugger came close to winning the home run derby in 2019.
Fried (9-2 with a 2.52 ERA entering Tuesday's start) is sporting a career-best 1.025 WHIP (that's walks plus hits divided by innings pitched). While he's striking out the same number of batters as previous seasons, he's walking fewer batters, as evidenced by a career high 5.88 K/BB ratio (that's strikeouts divided by walks).
Max Fried of the Braves getting to pitch in the All-Star game at Dodger Stadium on the mound he worshipped (Sandy Koufax was his idol) is going to be so good.

— eric sondheimer (@latsondheimer) July 10, 2022
The most Jewish players ever appear in the same All-Star game is three, which has happened twice: Mike Lieberthal, Brad Ausmus and Shawn Green in 1999, and Braun, Kevin Youkilis and Ian Kinsler in 2008.
Special thanks to Ephraim Moxson of the Jewish Sports Review.