California Briefing
California Briefing: How Bay Area Jews are weathering the "bomb cyclone"
Plus: Can you help ID these cute Israelis?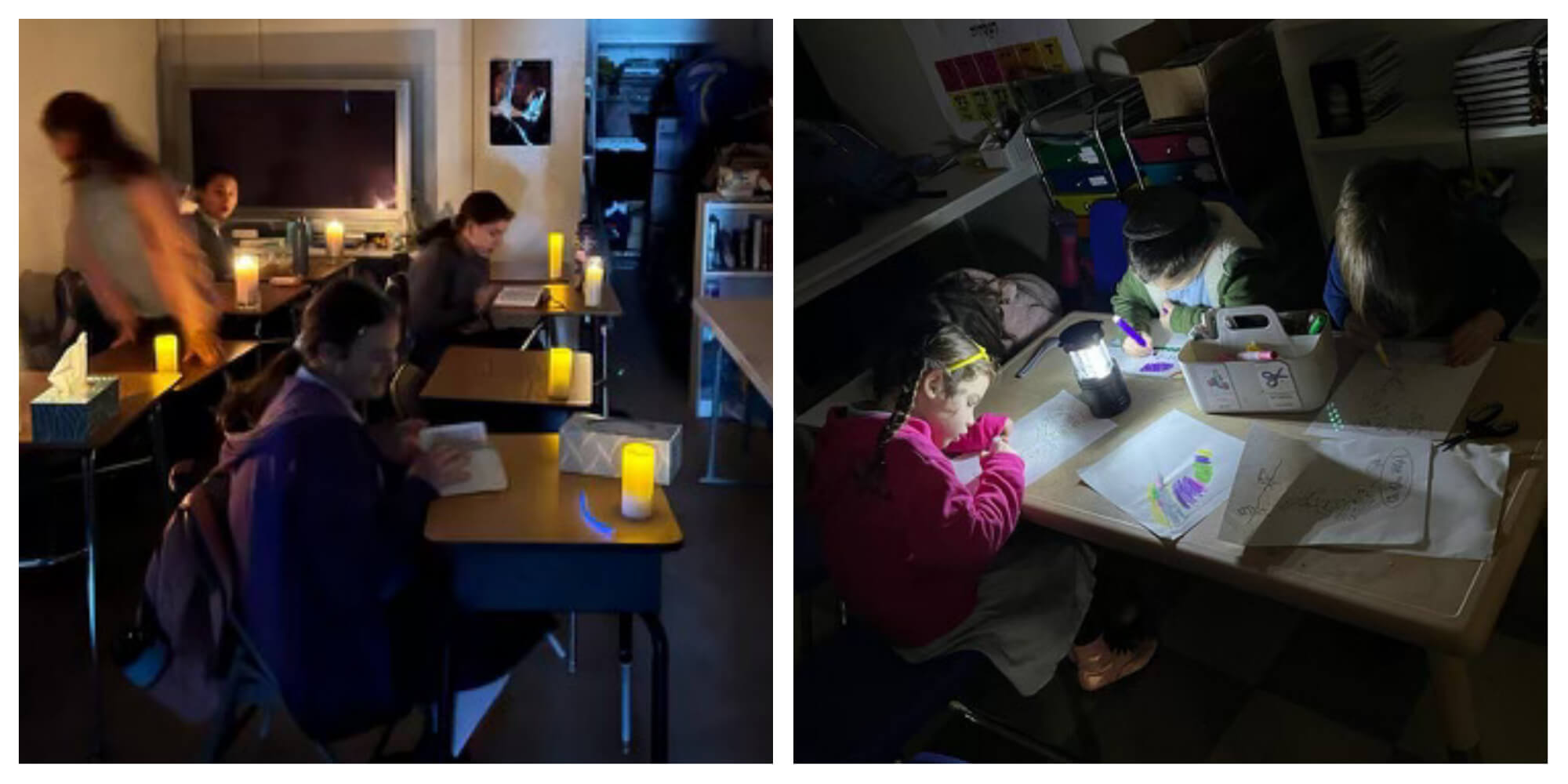 Welcome to the California Briefing, the weekly dispatch of California Jewish news from the Forward's Louis Keene. In this edition: Dispatch from the deluge, a bookish bond and an all-important game of Jewish geography!
To get this in your inbox every Thursday, subscribe here: forward.com/california.
When the "bomb cyclone" hits your shul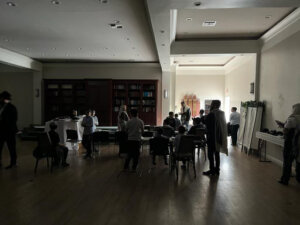 Twenty years into a drought, Californians are accustomed to the meteorological Catch-22 awaiting them each winter: Sparse rain means the drought worsens. Heavy rain might cut into the drought, but because parched land is less absorbent, flooding, landslides and power outages often follow.
That's how students at the Cheder of the Bay Area, a religious school in the East Bay, wound up praying by candlelight Wednesday morning, as a Category 3 atmospheric river hit Northern California. Rabbi Raleigh Resnick, who runs the school as well as Chabad of the Tri-Valley, said the school lost electricity at 7:55 a.m. — five minutes before the start of morning prayers. It wasn't restored for an hour and a half.
At Temple Israel of Alameda, Rabbi Cynthia Minster reported a leaky ceiling and said a number of her congregants' basements were flooded. (Donation link here — Minster says to designate your gift for the building fund to make sure it goes toward roof repairs.) And that was just Wednesday.
Resnick said that as a native New Yorker, he was skeptical of "torrential" California rain forecasts. But the Cheder was closing early Wednesday, and he said he wouldn't decide until that night whether to close the school Thursday.
"I think right now it's more psychological panic than it is reality," Resnick said. Let's hope it stays that way for as many people as possible. In the meantime, San Francisco Giants manager Gabe Kapler has a California rain meme for you.
What we're watching (and not watching)
📖  The documentary Turn Every Page, about the adventures of author Robert Caro and his editor Robert Gottlieb, is now showing in select theaters. Caro, 87, has been working on the fifth and final volume of his LBJ biography series seemingly forever, frustrating his legions of genuine fans and aspiring ones. I hope this film tides them over. (Gottlieb, whose daughter Lizzie Gottlieb directed the film, also joined Terri Gross on Fresh Air to talk editing Caro, Heller, Morrison, le Carré and others.)
💵  In a 2015 music video, rapper Lil Dicky cuts off Rich Homie Quan halfway through his verse to save money on his fee. Seven years and 180 million views later, Quan still thinks Dicky doesn't get enough credit for his brilliance. "He reminds me of a Kanye — and I mean that in a good way," Quan told HipHopDx. A necessary qualification! (Quan clarifies that he got his full fee for the verse.)
🧅  I seem to be the only person this side of Ben Shapiro who didn't love Glass Onion. What makes me like the Knives Out sequel even less? Kate Hudson (whose character makes a blithely antisemitic comment) has been telling people she stuck to a diet of just cucumber leading up to her bikini scene. Eat your heart out, Kate Hudson!
What we're reading (or at least skimming)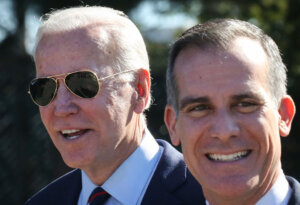 🇮🇳  President Joe Biden first nominated Eric Garcetti to the ambassadorship to India in July … of 2021. (Yes, I had to triple-check that.) After an investigation into harassment in the mayor's office derailed Garcetti's confirmation, Biden plans to nominate him again. Hey, if Kevin McCarthy got three tries …
🐦  Media provocateur and "Twitter Files" poster Bari Weiss achieved total dream fulfillment late in 2022: a 4,500-word hagiography in LA Magazine. The whole thing comes out to about 26,910 characters. So why wasn't it just 97 tweets?
🐭  This has been making the rounds, but it's good, so: Maus author Art Spiegelman reflects on a year of book bans.
🕍  "A tale of determination and innovation": The LA Times recently published a fine history of the city's Jewish community. (It doesn't mention Rob Eshman, though. Make of that what you will.)
Your humble correspondents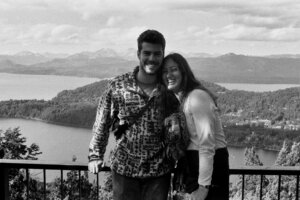 🧐  Reader, I need your help. I met delightful Israelis Yotam and Omer at the top of Cerro Campanario in Argentina, and took this cute photo of them on film. Now that it's become clear that it's the best picture I've ever taken, I'd like to send it their way! They mentioned they worked at a Jewish summer camp in California last summer, so one of you has gotta know them (or know someone who does). If we can track them down together, every Jewish geography conversation will have been WORTH IT.
🙋‍♂️  What California stories would you like to see in this newsletter in 2023? Reply to this email with suggestions, or else you're stuck with whatever I come up with!
Finally, in the we-are-so-lucky-to-live-in-California-department…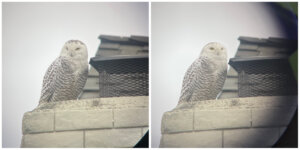 🦉  You may have heard about the snowy owl (obviously Jewish) that graced our presence in Southern California last week. I made the trip down to Orange County to find her perched on someone's chimney, wholly undisturbed by the quiet commotion around it. I shot half a roll of black and white film just watching its head swivel. Until I get those developed, I'll be staring at the photos above, which were taken on my smartphone through someone else's very expensive spotting scope.
Any birders reading this? Send me your latest encounters!
Sign up for this free weekly Jewish California newsletter, and share with your friends.