Forwarding the News
'I won't work on a more important film': Ken Burns opens up about his new Holocaust documentary
President Trump offered to give the West Bank to Jordanian king, Supreme Court denies request from Yeshiva University, Jonathan Pollard got engaged, and is there a 'Real Housewives of Bnei Brak'?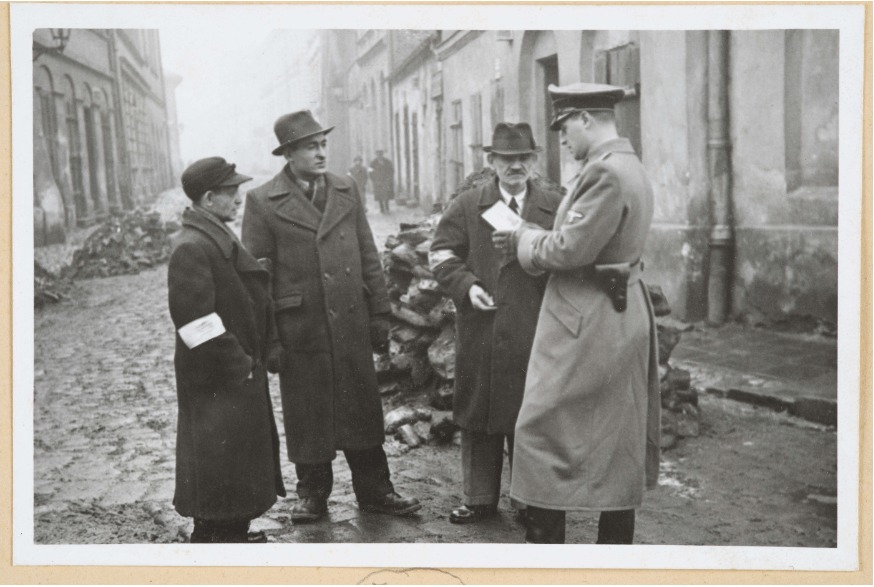 This article is part of our morning briefing. Click here to get it delivered to your inbox each weekday.
'Anne Frank would still be alive': Ken Burns opens up about his new documentary
Burns has made a career shining a spotlight on a bevy of subjects: the Civil War, the national parks, baseball and jazz, to name a few. He has spent seven years working on his new film, detailing U.S. inaction during the Holocaust. It runs six hours, in three parts, and debuts Sunday night on PBS.
"I won't work on a more important film," he said in an interview. Burns said "he broke down and cried many times" during its production. "It was heartbreaking."
On the U.S. response: "We failed, ultimately, because we did not yell loudly enough about it," Burns said. "We did not yell early enough about it, and we did not save as many people as we could have saved. 
"We could even have filled the meager quotas and saved five times as many people as we did, but the state department was always changing the requirements, raising the bar, moving the goalposts, and making it too hard for even Otto Frank to get his visa," he continued. "I think maybe if he had gotten his visa, maybe Anne Frank would still be alive." Read the story ➤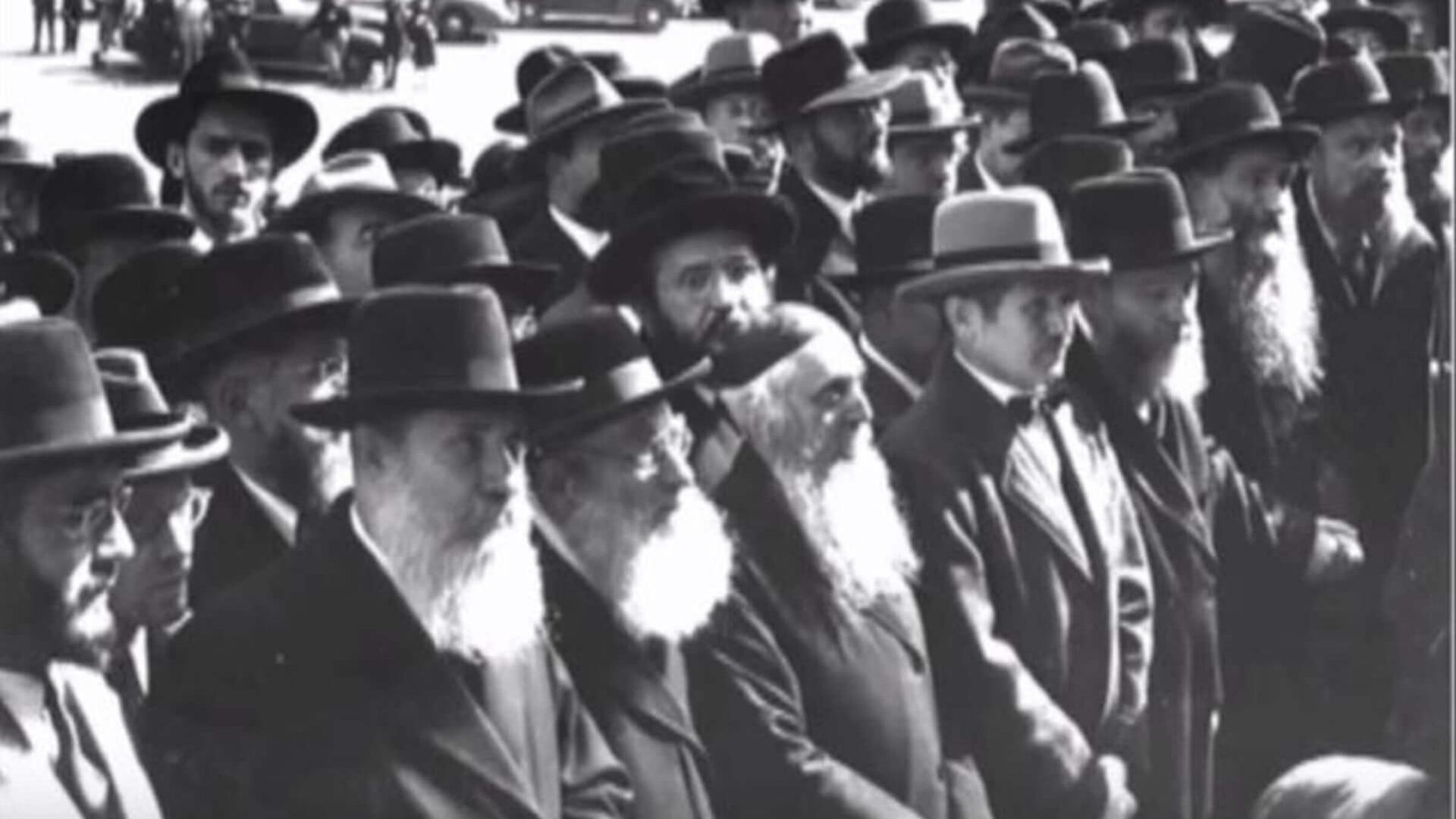 Rabbis protested U.S. policy in Washington on Oct. 6, 1943. (The Gedolim Gallery)
Andrew Lapin, our colleague at the Jewish Telegraphic Agency, says "the series paints a picture of a country largely failing the century's greatest moral crisis, through a combination of bureaucratic ineptitude, political skittishness and open bigotry emanating from the streets to the most vaunted chambers of power — while a handful of heroes, working mostly on the sidelines, succeeded in helping small numbers of people." Read his story ➤
Rabbi Stephen S. Wise wanted to be one of those heroes, writes Nora Berman, our deputy opinion editor. Wise, a civil rights activist and close associate of FDR, incessantly pestered the president to lift the immigration quotas and advocated (unsuccessfully) for boycotts of German goods and companies. 
Peter Bergson, on the other hand, had faith neither in the U.S. government nor in Wise's advocacy. Bergson, founder of the Irgun paramilitary organization in British Mandate Palestine, used more provocative, confrontational tactics to urge Americans to act. 
He organized a 1943 march on Washington by more than 400 rabbis, protesting the U.S. government's inaction in the face of Jewish mass murder. FDR did not meet with the rabbis, but the march was ultimately thought to have forced the creation of the War Refugee Board, the first governmental organization designed to rescue Jewish refugees. Read her essay ➤
The Abraham Accords signing ceremony, two years ago today, on Sept. 15, 2020. (Joyce N. Boghosian)
Jared Kushner offered to personally pay to have the Abraham Accords signing ceremony on the White House lawn: First Lady Melania Trump "was worried about the grass," journalists Peter Baker and Susan Glasser write in their book, which is slated for publication next Tuesday. According to an advance copy obtained by the Forward, the authors write of the historic normalization deal between Israel and several Arab nations: "After all the delicate bargaining to bring Israelis and Arabs together, resolving part of the world's greatest geopolitical turf battle, the final obstacle to their day of celebration would be the actual turf?" 
"How much?" Kushner reportedly asked about the cost of resodding the grass on the South Lawn. About $80,000, the office responded. "No problem," Kushner said. "It's on me."
The book also says that President Trump offered Jordanian King Abdullah II control of the West Bank. "I thought I was having a heart attack," Abdullah told an American friend in 2018. "I couldn't breathe. I was bent doubled-over." Read other scoops from the book ➤ 
$2 million initiative aims to recruit Jewish poll workers: Around the contentious 2020 elections, more than 1,000 threats against people who work at polling stations were reported to the Justice Department. Now, there's a national shortage. In an initiative being launched publicly this morning, 81 Jewish groups — including the Anti-Defamation League, Hillel International, synagogues schools and a youth climate group — will recruit people to work on Election Day this November as well as in 2024. "We thrive in stable democracies," Aaron Dorfman, the initiative's leader, said of the Jewish people. "We operate under the assumption that democracy is fragile, and we have an enlightened self-interest in protecting and strengthening it." Read the story ➤
And one more: For those following Yeshiva University's legal battle against a campus LGBTQ+ club: The U.S. Supreme Court said on Wednesday that the modern Orthodox institution will indeed have to grant it full recognition. For now. 

The court denied the university's request for an emergency stay of a state court ruling ordering recognition of the club. But the university could return to the high court after appealing at the state level. The vote was 5-4, with Justice Samuel Alito, in dissent, writing that the lower court order presents a dire threat to religious freedom. Read the story ➤
Mourners light candles at a makeshift memorial in Buffalo, the day after a gunman killed 10 Black people at a supermarket in May. (Getty)
President Joe Biden will headline a conference at the White House today focused on combatting hate. Among the speakers are Rabbi Charlie Cytron-Walker, who became an international hero after being taken hostage in his Texas synagogue during a Shabbat prayer service in January.

"Reversing the trend of rising extremism is not a task for the government alone," Jonathan Greenblatt of the ADL, which helped organize the summit, writes in an OpEd. Greenblatt calls for social media companies to invest resources into mitigating the spread of hate speech on their platforms — and on "houses of worship to share messages of inclusion and our religious leaders to reject intolerant rhetoric." Read his essay ➤
Forwarding the News is now also available on our website. Click on the blue button below to share it on social media or send to friends.
WHAT ELSE YOU NEED TO KNOW TODAY
Jonathan Pollard got engaged to Rebecca Abrahams-Donin, a widowed mother of seven. (Courtesy)
💍  Jonathan Pollard, the American who pleaded guilty to espionage for Israel, got engaged to Rebecca Abrahams-Donin, a widow and mother of seven from Jerusalem. This will be Pollard's third marriage. His first ended in divorce, and his second wife died from complications of COVID in January. (Arutz Sheva)
🚗  Ukrainian President Volodymyr Zelenskyy emerged with "no serious injuries" from a car crash in Kyiv last night. Authorities are investigating the circumstances. (AP)
🎥  The director of Roy Scheider's final film, "Beautiful Blue Eyes," wasn't allowed to advertise it on Facebook. The social platform said it was because the film's title includes direct or indirect assertions or implications about a person's race, in violation of its policy. The twist: it's a film about the trauma of the Holocaust, and the eyes mentioned are that of a victim of the Nazis. (Rolling Stone)
💬  More than half of Israel's Haredi Jews don't speak English, according to a study released on Wednesday. "Less English studies is part of a larger trend of increasing conservatism and cultural separatism," the researcher said. (Haaretz)
📉  Less than half the U.S. population may be Christian by 2070, new projections suggest. A Pew Research Center study says the so-called "nones" — people who do not identify with any religion – will fill half the country, and that the portions who identify as Jews, Muslims, Hindus, Buddhists and other non-Christian faiths could double. (Religion News Service)
📺  Call it "The Real Housewives of Bnei Brak"? There's a new reality show following the lives of five Haredi women in Israel. Amy Spiro reports that "they represent a new kind of ultra-Orthodox woman: one who doesn't hide owning a smartphone, has an active social media presence, dresses fashionably and isn't afraid to speak her mind." (Times of Israel)
Mazel tov ➤  To our partners at Haaretz, who are celebrating 25 years of producing an English newspaper in Israel. Sign up for their free daily newsletter.

What else we're reading ➤  Stockton University will unveil its Holocaust Survivors of South Jersey Digital Archive on Sunday …  Jewish lawmakers, rabbis blew shofars at abortion rights 'sho-test' … The shapeshifting vulnerability of Boychik, a queer Jewish artist.
Was this newsletter forwarded to you or are you reading it on our website?
Receive it in your inbox each morning by clicking the blue button below.
The photo shoot above a subway grate in Manhattan lasted for several hours and attracted nearly 2,000 spectators. (iStock/Wiki)
On this day in history (1956): Sam Shaw, a Jewish photographer, shot the famous "flying skirt" photo of his friend Marilyn Monroe on the set of the film "The Seven Year Itch." Monroe had converted to Judaism when marrying her third husband, the playwright Arthur Miller, and continued to practice after the marriage dissolved. She remained a practicing Jew until her untimely death in August 1962.  
Last year on this day, we reported that Naftali Bennett made Time magazine's list of the world's 100 most influential people. His tenure as Israeli prime minister lasted 54 weeks. 

In honor of National Felt Hat Day, check out our senior political reporter, Jacob Kornbluh, in his shtreimel.
As previewed in Wednesday's newsletter, some 1,500 people attended the wedding of Rabbi Levi Duchman, a Chabad rabbi in Abu Dhabi, to Lea Hadad, the daughter of the chief rabbi of Brussels. 
The date was propitious, not only occurring on the eve of the two-year anniversary of the signing of the Abraham Accords that normalized relations between the UAE and Israel, but also on the Hebrew birthdate of both the Baal Shem Tov, the 18th-century founder of the Hasidic movement, and Chabad's founder, Rabbi Shneur Zalman of Liadi.
–––
Play today's Vertl puzzle, the Yiddish Wordle
Thanks to Nora Berman, PJ Grisar, Jacob Kornbluh, Lauren Markoe, Sarah Nachimson, Jake Wasserman and Talya Zax for contributing to today's newsletter.
You can reach the "Forwarding" team at [email protected].