Forwarding the News
'Living through them does not work': New book calls for American Jews to rethink relationship to Israel
Today: The history of kosher kitchens in government residences, a spate of antisemitic incidents in Florida and a setback for LGBTQ students challenging policy at religious universities.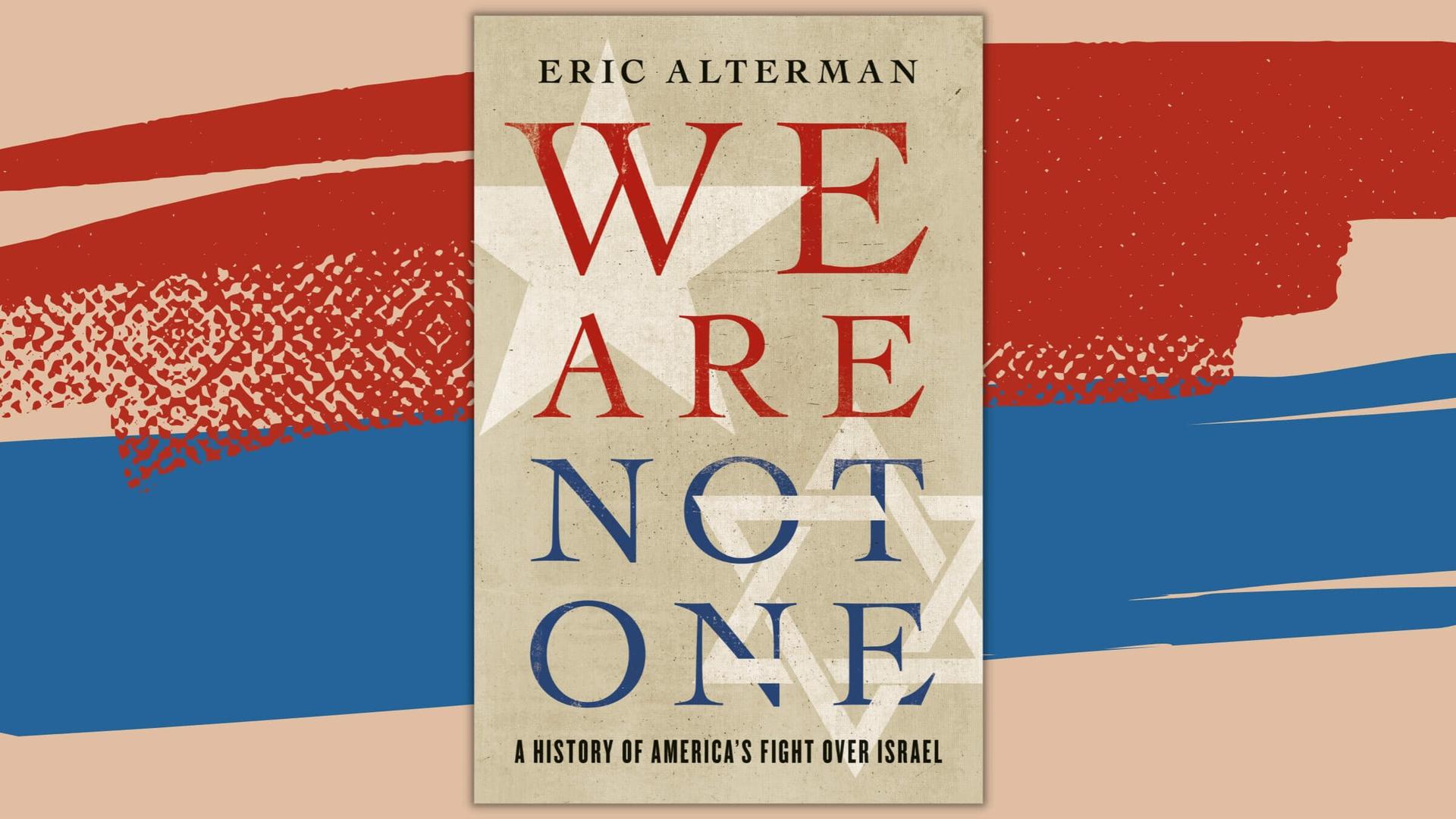 This article is part of our morning briefing. Click here to get it delivered to your inbox each weekday.
'There's a real crisis in American Jewry' — a new book warns of worsening deadlock in U.S.-Israel relationship. Eric Alterman, author of We Are Not One: A History of America's Fight Over Israel, wants to put a spotlight on how American Jews have related to the Jewish state over time — a more complex topic than casual readers might expect.
The book, our Nora Berman writes in an interview, will leave American Jews "with an uncomfortable feeling that their identity has been outsourced for political gain and spiritual diminishment." She spoke to Alterman about persistent myths around the U.S.-Israel relationship, coverage of Israel in the American media, antisemitism, censorship, and the concept of "dual loyalty."
"I've always considered the occupation to be a cancer:" Alterman's original thesis was that the 1967 War set the stage for American Jewish discontent with Israel's approach to Arab citizens. What he found, as he researched his book, is that the roots of contemporary qualms about inequality in Israel stretch back to its founding. "The enormous difference in how Israeli Arabs and Jews were treated was baked in from the very first moment," he said.
"Antithetical to the views of American Jews:" More and more Jews, including some who are vocally pro-Israel, have come to express ambivalence about Israel's government and social structure. But Alterman doesn't expect that shift to change the way Washington treats Israel anytime soon — which means, he says, that American Judaism needs a priority shift.
"Even if you think everything Israel's doing is wonderful, and has never made any mistakes, they're a very different country living a very, very different experience than we are," he said. "This idea of living through them does not work." Read the story ➤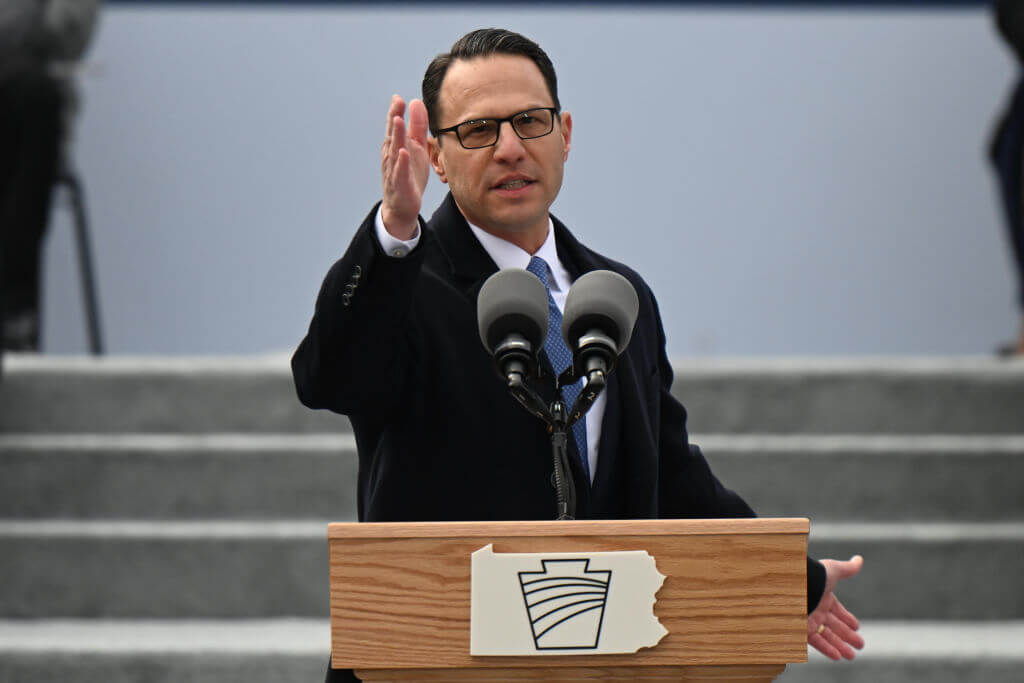 A kosher kitchen in the governor's mansion: Josh Shapiro sworn in to lead Pennsylvania. Shapiro, shown above giving his inaugural address, and his family told our Jacob Kornbluh that they plan to kasher the kitchen of the governor's mansion and install mezuzahs on its doors as they move in. Speaking before he officially took office as the state's third Jewish governor, he said Judaism "doesn't define my policy positions or tell me where to be on a bill or not," but "motivates me to serve." Read the story ➤
And: Shapiro is hardly the first public official to order boiling water poured on the countertops of a government residence. In fact, the White House kitchens now routinely get kashered in preparation for Hanukkah parties and Passover Seders. Read the story ➤
Meet the academic breaking down antisemitic dog whistles on TikTok. John Bradley-Lestrange, an adjunct professor at Kean University in New Jersey, has your average academic resume — and a TikTok account with 355,000 followers. He's an expert in Holocaust and genocide studies and uses the account to spread awareness of subtle antisemitic signifiers. He got started, he told our Adam Kovac, because he saw comments on his own social media accounts employing those dog whistles: Read the story ➤
But wait there's more…
• Rep. Marjorie Taylor Green, who two years ago was stripped of her committee assignments after sharing far-right conspiracy theories, was given a plum spot on the Homeland Security Committee.

• And an Israeli news site reported that Sen. Jacky Rosen of Nevada, who is Jewish and leading a delegation to the Middle East, asked that far-right members of Prime Minister Benjamin Netanyahu's governing coalition not attend the delegation's meetings.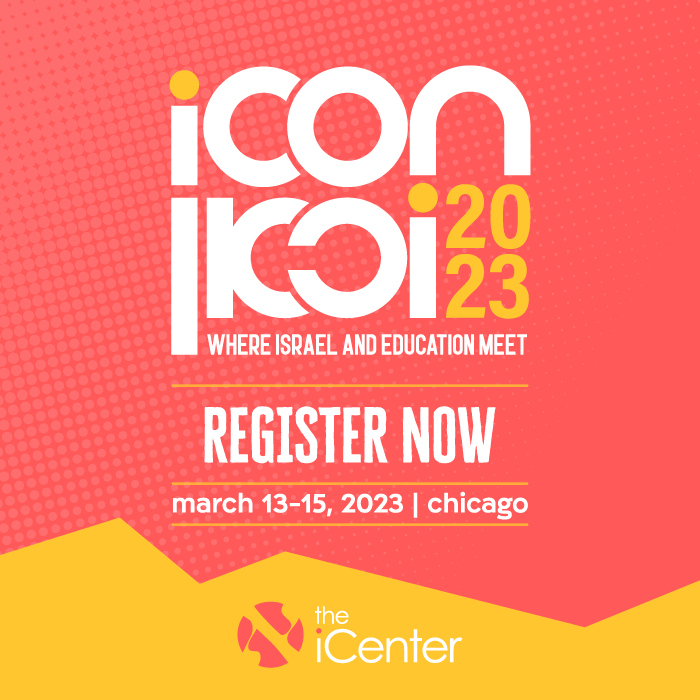 WHAT ELSE YOU NEED TO KNOW TODAY
Spencer Platt/Getty Images
⚖️ In a ruling that could influence an LGBTQ student group's discrimination case against Yeshiva University, a federal judge has dismissed a similar lawsuit brought by queer students against other religiously affiliated universities. The dismissal came despite the judge's findings that the students were harmed by the religious exemption to a federal education law aimed at ensuring gender equality. (Twitter)
😠 Antisemitic slogans and a swastika were projected on the sides of multiple Florida buildings over the weekend. The incidents in Jacksonville and West Palm Beach were the latest in a series of like antisemitic stunts that began in October. Authorities said the West Palm Beach incident had ties to an investigation in nearby Boca Raton, and Jacksonville politicians introduced emergency legislation aiming to address the issue. (WPTV, Yahoo, Florida Politics)
😒 House Republican leaders assigned Rep. George Santos to the Small Business and the Science, Space and Technology committees despite calls to shun him over his serial lies. And newly unearthed documents appear to show that Santos's late mother, Fatima, who he has claimed was at the World Trade Center on 9/11, in fact was in Brazil on that day. (Washington Post, Twitter)
👀 A German court overturned a lower court ruling that would have forced an 85-year-old Holocaust survivor to receive the COVID-19 vaccine. The first court ruled that Inna Zhvanetskaya, who has resisted vaccination, would be committed to a psychiatric facility after getting her shots, prompting outcry among local Jews. (Jerusalem Post)
😔 Footage released Monday appeared to show one of two Israelis currently held by Hamas, the first glimpse of him in eight years. In the video released by Hamas, Avera Mengistu, who was kidnapped from a Gaza beach in 2014, pleads for Israel to work for his return. His mother responded to the video by saying: "I want my son, I want to be allowed to see my son, to look into his eyes and see him." (Times of Israel)
🕍 An upstate New York synagogue is joining the fight against construction of a "glamping" site, saying it would pollute a pond local Jews use as a mikvah, or ritual bath. (Times Union)
🤔 Secretary of State Anthony Blinken said the Biden administration is no longer prioritizing efforts to enact a new Iran nuclear deal. "The Iranians killed the opportunity to come back to that agreement swiftly many months ago," Blinken said. (Times of Israel)
🖼️ Update: The Minnesota college that fired a lecturer who showed an image of the Prophet Muhammad in class said it should not have allowed concern for Muslim students to supersede academic freedom. After the lecturer filed a lawsuit alleging religious discrimination and defamation, the school walked back some of the strong language it had used to describe her case, with one official saying "like all organizations, sometimes we misstep." (New York Times)
❗ The U.S. is sending arms to Ukraine via Israel, which holds a significant cache of American ammunition. Israeli leaders, who have been hesitant to risk damaging relations with Russia, expressed some concerns that the move might endanger their relationship with Moscow. (New York Times)
Shiva calls ➤ Edi Landau, a producer who shepherded Chaim Potok's The Chosen into film and stage adaptations, died at 95 … Peter Grose, a former Jerusalem bureau chief for The New York Times, died at 88 … Lisl Bogart, a Holocaust survivor and founding member of the Holocaust Memorial Foundation of Illinois, died at 96 … Martin Perlmutter, cofounder of the Jewish Studies Program at the College of Charleston, died at 79.

What else we're reading ➤ The joys of eating in Jerusalem's Old City … Why is it so difficult to convert to Orthodox Judaism in Israel? … Remembering Gáspár Miklós Tamás, who helped make sense of Europe after the dissolution of the USSR.
Spread the word! Invite someone
to sign up for this newsletter.👇
A copy of the first American edition of "The House at Pooh corner" by A.A.Milne. (Leon Neal/AFP via Getty Images)
On this day in history (1882): A.A. Milne, author and creator of Winnie-the-Pooh, was born. Jewish adaptations of Milne's work include a Yiddish translation of the original book, with the titular bear's catchphrase — "oh, bother" — rendered as "oy gevalt." And fans of the residents of Milne's Hundred Acre Woods have long read Jewish themes into his work; Saul Blinkoff, who animated the 2004 cartoon version of Pooh for Disney, even put a mezuzah on Pooh's doorpost.
On the Hebrew calendar, it's the 25th of Tevet, the yahrtzeit of Rabbi Moses Levi Ehrenreich, the chief rabbi of Rome who died in 1899.
In honor of National Michigan Day, check out this story about a 100 year-old synagogue that's enjoying a renaissance.

Monday at 7 p.m. ET: Our editor in chief Jodi Rudoren will moderate a conversation hosted by Hadassah to mark the 50th anniversary of Roe v. Wade, which the Supreme Court overturned last year. Register for the free virtual event here ➤
Alright, so you read yesterday's Forwarding, and you can't wait to hear our new podcast Playing Anne Frank — we get it! Keep yourself occupied until our show launches on Tuesday with the first teaser for A Small Light, a highly anticipated new series about Miep Gies, who hid the Frank family from the Nazis.
–––
Thanks to Benyamin Cohen, Adam Kovac and Louis Keene for contributing to today's newsletter. You can reach the "Forwarding" team at [email protected].