Looking Forward
What you and I are repenting for this Yom Kippur
For the sins we committed by… holding grudges… ranting… mistrusting… and being impatient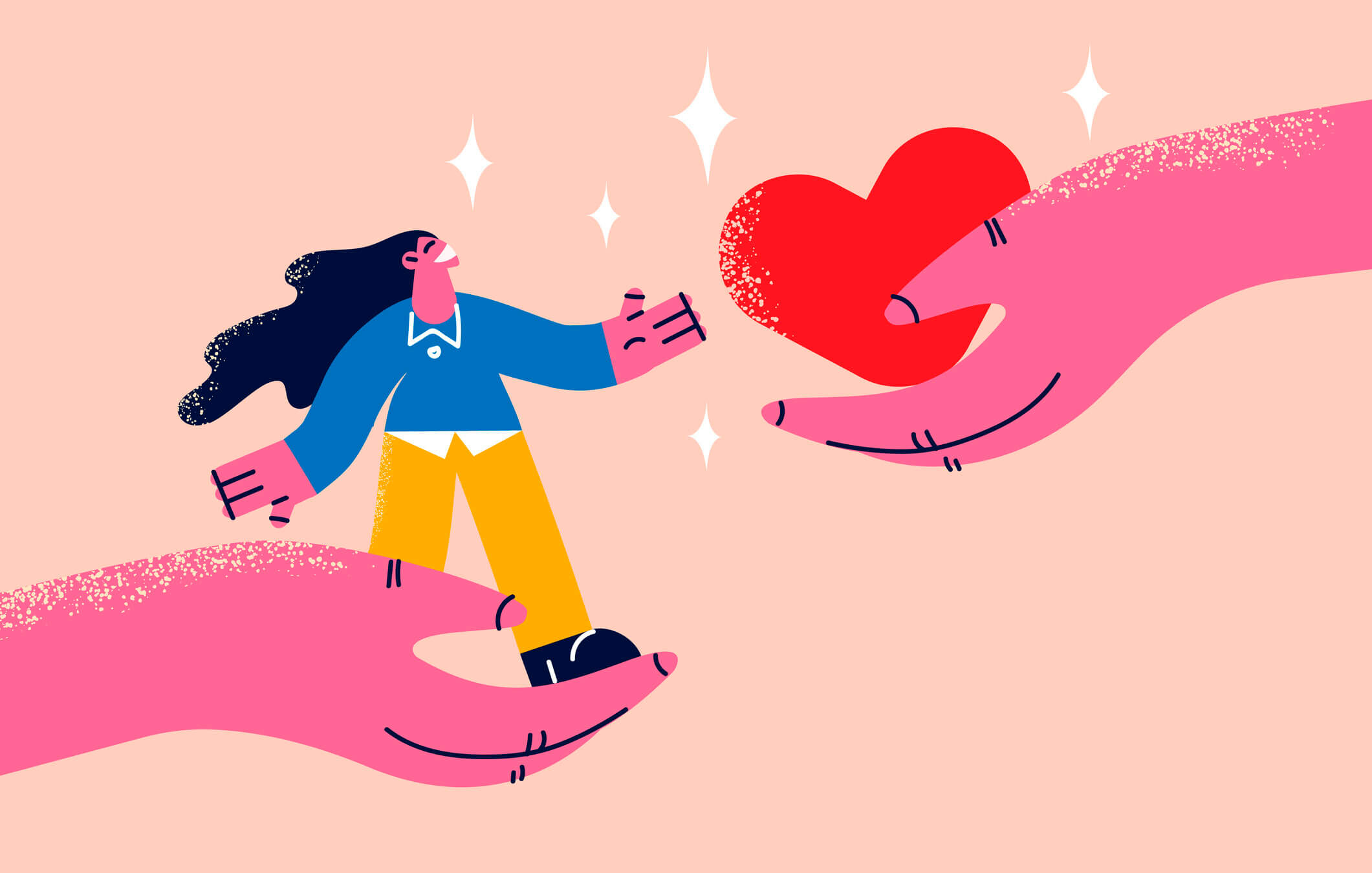 This is an adaptation of Looking Forward, a weekly email from our editor-in-chief sent on Friday afternoons. Sign up here to get the Forward's free newsletters delivered to your inbox. 
At a synagogue soirée early this summer, I overhead a friend talking about how much she hated her kids being away at camp, because she missed them so much. I jumped in and said something stupid, calling her statement selfish. Did she not see that the value of the camp experience, of kids being away from parents, was more important than her own need to be with them?
She did indeed. She just missed them terribly, because, as she put it, her kids are not jerks, they're her favorite people in the world. The selfish thing would have been to not send them to camp. I was wrong, and I apologized — right then, and again before the party ended. That night I texted her a third mea culpa, admitting that what I'd said was at least in part about my own guilt for not feeling the same, for being somewhat relieved to have my son at sleep-away for seven weeks. She never responded, and it's still eating at me three months later.
This is the season of apologies, of confession. During the 10 days between Rosh Hashanah and Yom Kippur — the Days of Awe — we are meant to get ourselves straight with the people in our lives, to prepare for the intense day of fasting and prayer in which we get ourselves straight with God, or at least with ourselves.
I make calls and send emails to those closest to me, offering a blanket apology for any slights or offenses, intended or unintended. My sisters and friends and colleagues often say "you did nothing wrong," but that's not the idea. The idea is to say "I forgive you." We apologize, we forgive, then we fast and pray and start another cycle in which we will, inevitably, fall short.
What readers are repenting for
My other Yom Kippur tradition, as I've written about before, is to delineate specific ways that I have missed the mark, using the format of the viddui, or confessional, from our traditional liturgy. This year, as in 2021 and 2020, we asked you, our readers, to share what you're repenting for. Here is a selection of what you sent:
For the sin I committed by….
…reacting rather than responding. —Yehudit Main
…ranting too much about what isn't, instead of rejoicing more often about what is. —Sheri Allen
…allowing our caregiver fatigue to overwhelm us, failing to remember that our weariness and despair are far less than the suffering of those we love, who are helpless without us. —Sharon Goldblatt
…hating Republicans in Congress. Detesting our former president. Can't stop. —Susan Kaplan
…not taking life and my time seriously when I was young. —Donald Scharf
…lying on the couch streaming TV shows all day instead of going outside and admiring blue skies with soft white clouds and majestic tree boughs and the sweet songs of birds. —Sheri Weisz
…holding family grudges too long. —Ruth W. Messinger
…talking when I should have been listening… always thinking the worst… not letting go of something I cannot control. —Myrna Schultz
…mistrusting non-Jews owing to my parents' Holocaust experiences. —Daniel Chilowicz
…giving advice when I wanted to be helpful instead of listening. —Deborah Zeigler
…being impatient with children and the elderly. —Scott K
…regretting past financial errors and currently worrying about them. —Susan Dechter
…creating/imagining hurts from people I care about. —Marsha Dollinger
What I'm repenting for
Myrna Schultz, I'm with you. "Talking when I should have been listening" seems to stay at the top of my list year after year. It's part of what I did wrong at that synagogue gathering. I butted in, first of all, in the middle of a conversation without considering the full context. And I projected my own experience rather than leading with empathy — working to hear and understand what my friend was actually saying rather than how it made me feel.
I talk when I should be listening in work meetings and at dinner tables. Sometimes I even do it in interviews. Like Deborah Zeigler, I am too quick to jump into problem-solver mode, when sometimes people just need to get it out and be heard. I mess up by asking too many questions in the rare moments when my teenage son opens up about something he's worried about. I delve into a long personal anecdote that diverts a conversation.
Here are some more things I'll be repenting for this Yom Kippur:
…multitasking during Zoom meetings.
…multitasking during breakfast with my daughter. And while watching TV with my family. And pretty much all the time.
…exercising less and eating more.
…letting too much time pass between phone calls or emails with some of my favorite people in the world. And my parents.
…getting distracted too easily.
…working on a small problem today rather than tackling a bigger one that will matter more tomorrow.
…not putting things away right after I use them.
…editing rather than just reading things my kids write, especially after they turn them in.
…publishing articles that are longer than they need to be, including — especially — under my own byline.
…sending texts and emails and invitations with typos.
…getting takeout when I could have cooked, or just foraged in the fridge.
…not having enough of a poker face or, as the husband likes to say, "orange cones" in my head to stop me from saying exactly what I think as I'm thinking it. (See: talking when I should be listening.)
…buying things I don't need, regardless of whether they are on sale.
…not meeting my kids where they are.
…being impatient about change.
Balancing patience and impatience
That last one is really a doozy. We're in a transformative moment here at the Forward, as we are in so many corners of our Jewish communities and the world at large — anxious to innovate to meet the challenges and opportunities of today without ever losing the essence of who we are and what we do.
Innovation — change — requires a certain amount of impatience, an urgency to move quickly to serve our audiences better, to embrace technology, to keep up with change, to seize the day. Balancing that urgency, that impatience, with patience and pragmatism about what is possible today and tomorrow versus what is required to pave pathways for next month and next year is the hardest part of my job.
This High Holiday season, these Ten Days of Awe, are when the need for that balance is most clear. Of the cyclical nature of life, and of change itself. Each year we reflect on how we missed the mark; we apologize, we forgive, we pledge to do better.
And we know that a year from now, we'll be here again — patiently taking stock, impatiently pushing ourselves to make progress.