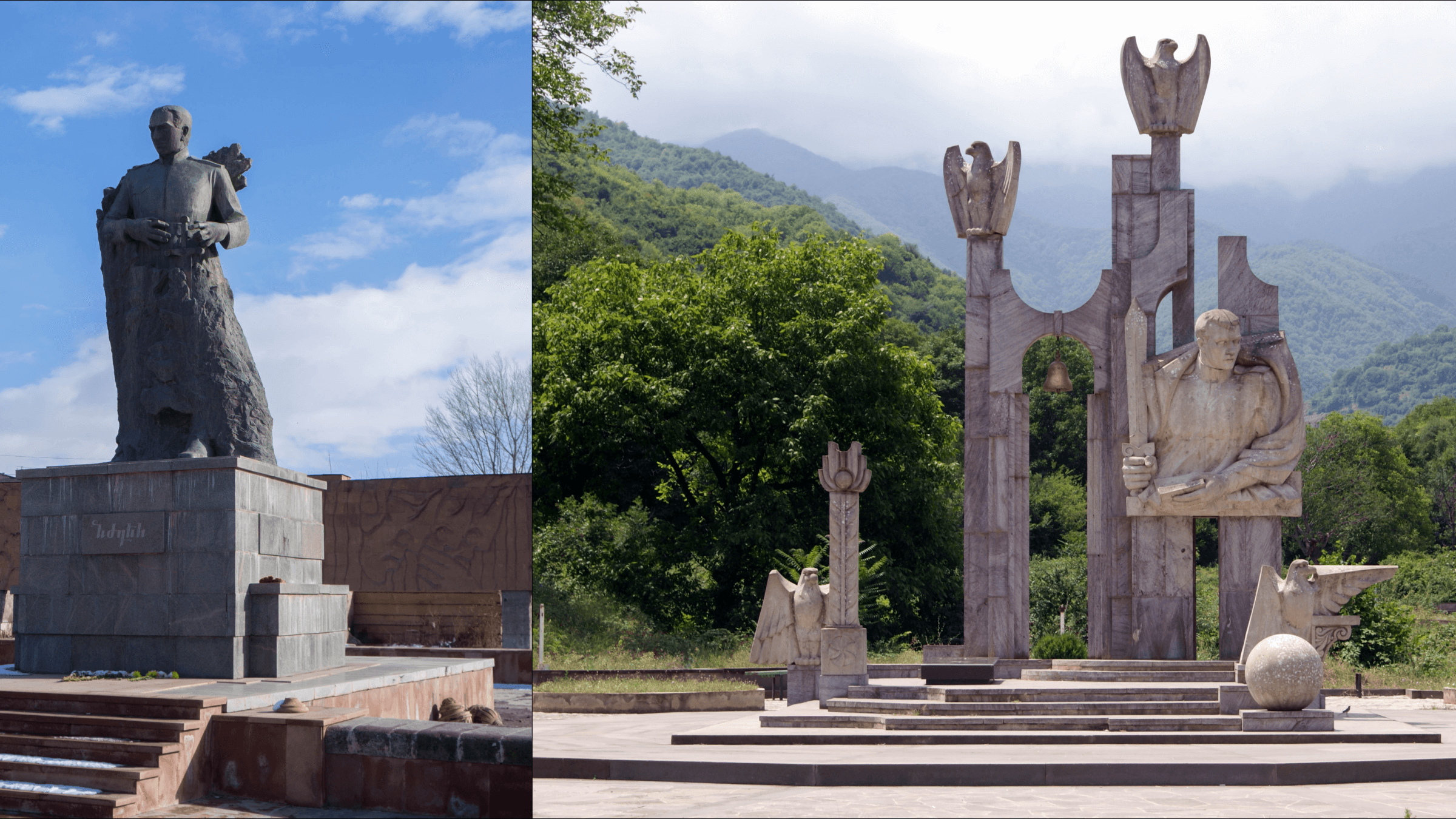 There are hundreds of statues and monuments in the United States and around the world to people who abetted or took part in the murder of Jews and other minorities during the Holocaust. As part of an ongoing investigation, the Forward has, for the first time, documented them in this collection of articles. For an initial guide to each country's memorials click here. For a 2022 update to the investigation, click here.
---
Yerevan — In 2016, Armenia's capital triggered international headlines after erecting this giant monument to nationalist Garegin Nzhdeh (1886–1955) in the center of Yerevan, where Nzhdeh also has a street and a central square.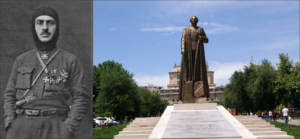 Nzhdeh placed the Armenian Legion at the disposal of the Nazis; these soldiers served the Third Reich in the Caucasus, Crimea and France. See report in the Jerusalem Post.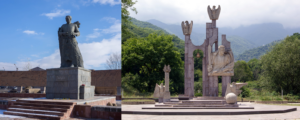 Gyumri, Kapan and eighteen other locations — Gyumri, Armenia's second largest city, honors Nzhdeh with a street, prominent statue (above left) and bust in the city's Victory Park (below left). Kapan, above right, also has a Nzhdeh street and a memorial, erected 2003.
There are additional Nzhdeh streets in Agarak, Aparan, Artik, Ashtarak, Burastan, Byuravan, Chambarak, Dvin, Goris, (which also has a memorial, bottom right, and separate plaque), Mrgavan, Mrgavet, Nshavan, Sisian, Stepanavan, Vanadzor, Verin Artashat and Yeghvard. Nzhdeh also has a village named after him.