Nazi collaborator monuments in Denmark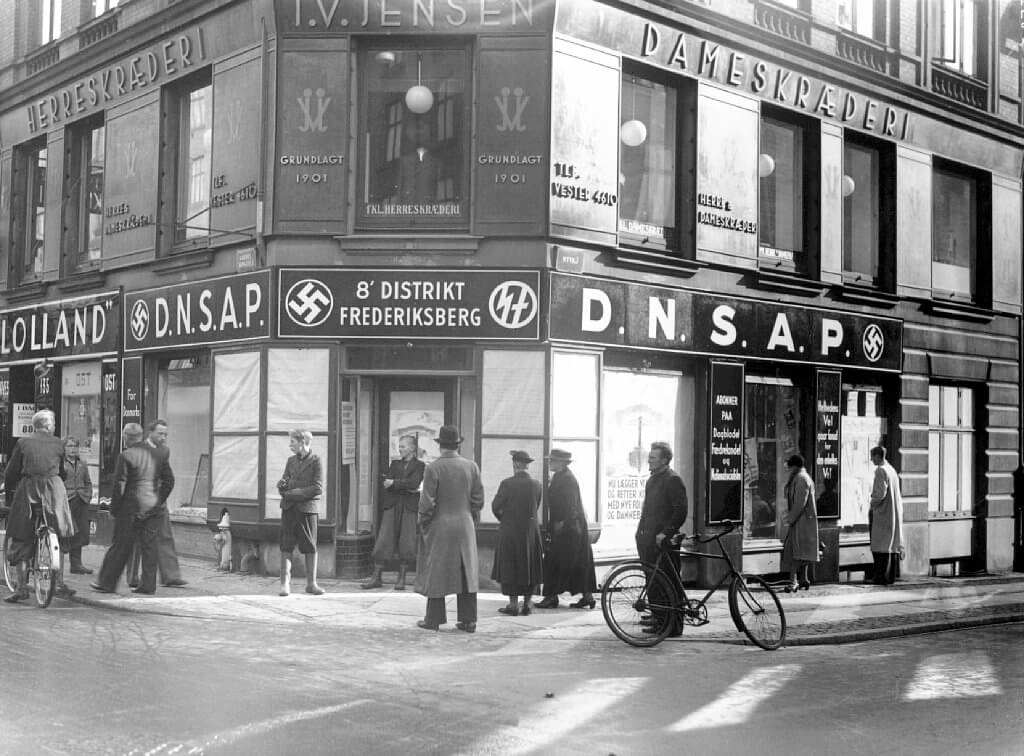 There are hundreds of statues and monuments in the United States and around the world to people who abetted or took part in the murder of Jews and other minorities during the Holocaust. As part of an ongoing investigation, the Forward has, for the first time, documented them in this collection of articles. For an initial guide to each country's memorials click here. For a 2022 update to the investigation, click here. This page was added during an April 2022 project update. 
---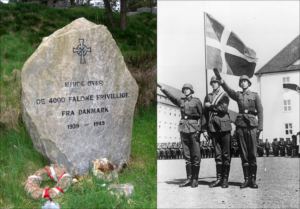 Ans — In a grove just off the road in the small town of Ans on Denmark's Jutland peninsula stands a memorial stone inscribed with the sun cross (a pagan symbol often associated with neo-Nazis) and dedicated "To the memory of the 4,000 Danish volunteers 1939–1945." The memorial commemorates fallen Nazi collaborators of Free Corps Denmark (Frikorps Danmark) a volunteer formation that fought in the Waffen-SS (the military arm of the Nazi Party) against the Soviet Union. The Free Corps, which eventually totaled 7,000 men, was created and recruited for by the National Socialist Workers' Party of Denmark (DNSAP), the country's largest Nazi party, together with Nazi Germany. It's a small, pro-Nazi relic from a nation famous for saving its Jews.
A Free Corps veteran organization created the Ans memorial in 1969. The "justification" given for honoring these soldiers is that they fought against Communism.
A week after its unveiling, the memorial stone was detonated by veterans of the Danish resistance. "We could easily have blown up the entire memorial park, but we wanted to leave something for the other resistance groups from the region who have stated that they will launch similar operations," a saboteur told a local paper, according to "The Battle for the Nazi Memorial," a fascinating article by the Danish Broadcasting Company (DR).
However, the memorial grove was reconstructed and still stands. The site has become an object of attention for neo-Nazi groups which, like many other neo-Nazi organizations covered in this project, use monuments to WWII collaborators as focal points for networking and inspiration.
In the above right photo, Free Corps Denmark volunteers are shown being sworn in in July 1941. Below left, Dutch Nazis recruiting for Free Corps Denmark in Copenhagen, 1940/1941. The recruitment frames fighting for Hitler as a way to combat Communism: "Against the Enemy of the World" reads the poster on the right, which shows a skeletal figure with Communist symbols. The below right photo depicts DNSAP headquarters in Copenhagen in 1940 or 1941.
For more commemorations of Danish SS volunteers, see the Estonia section. For a similar type of memorial, see the Stekene entry in the Belgium section.
Many thanks to the Forward reader who emailed us suggesting we take a look at this memorial and to Dr. Claus Bundgård Christensen for providing information about the memorial's history.