News
'Wishing it was all a bad dream': A family copes one year after the Mount Meron disaster
Yossi Reit, now 16, survived the crowd surge, but will likely never be the same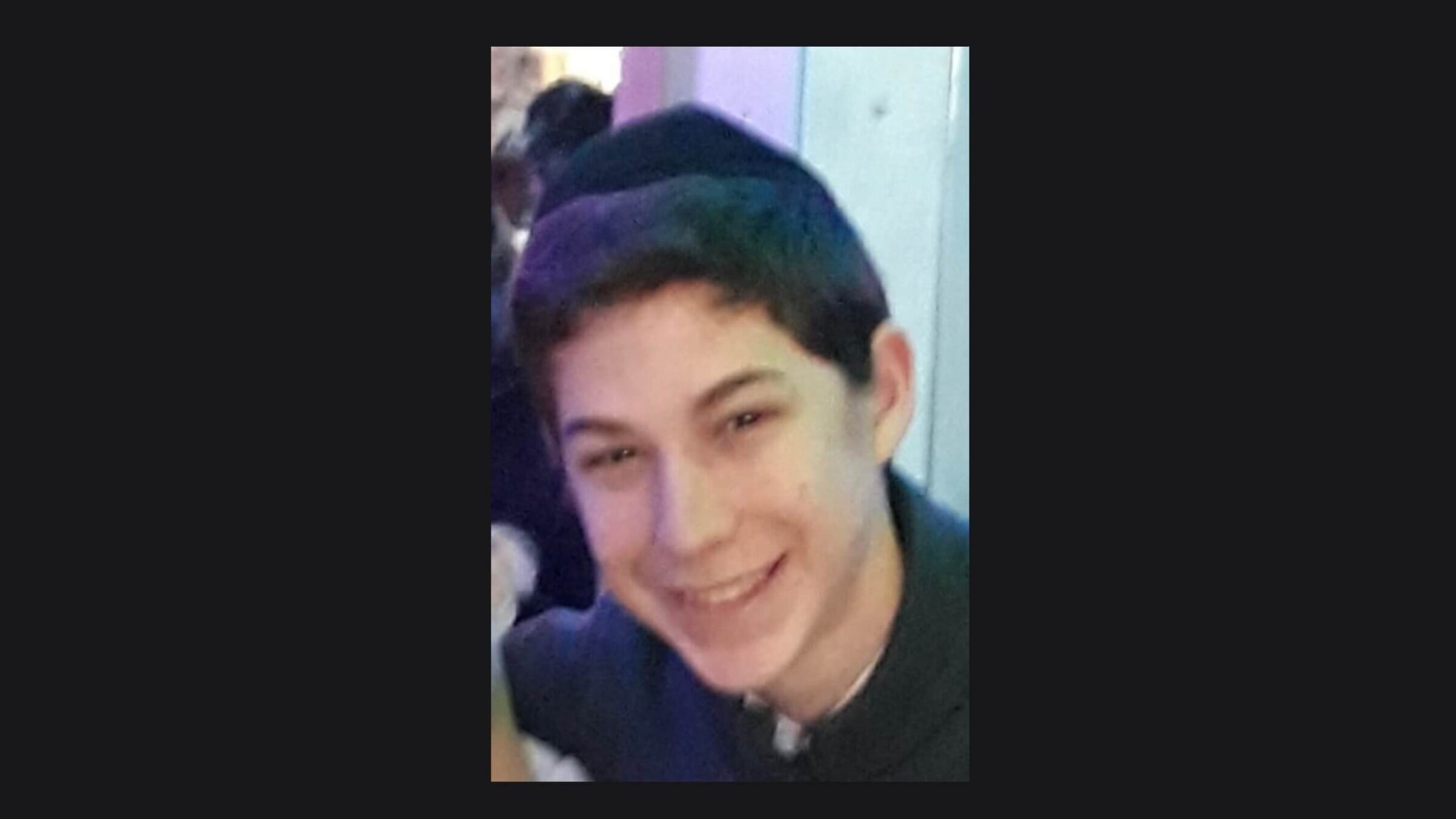 Seeing bags of marshmallows in the supermarket stopped Michal Reit in her tracks.
"That's when it hit me: It will be a whole year," said the American-born Israeli mother of six. 
Like Reit, observant Jews across Israel typically celebrate Lag B'Omer, which begins on Wednesday evening, by building bonfires, roasting marshmallows and potatoes and making pilgrimages to Mount Meron. It's the burial site in the Galilee of Rabbi Shimon bar Yochai, an ancient sage, and the place that, a year ago on the holiday, her son was one of hundreds trampled in a crowd surge that killed 45 men and boys.
It was the most deadly civil disaster in the history of the State of Israel. More than 150 others were injured that night, several critically, including the Reits' son Yossi, now 16, who remains only minimally conscious in a Jerusalem pediatric hospital.
Two friends with whom Yossi went to Meron were injured and recovered. Yossi was airlifted to Haifa's Rambam Hospital, where he spent two months in intensive care. The Reits learned what happened when a paramedic called after finding their number in Yossi's cell phone.
In preparation for Yossi's discharge and return home next month, Michal and her husband Yechiel are renovating their basement for his new bedroom and installing an elevator so he can be part of family life upstairs.
The basement includes another bedroom and a kitchenette for the full-time caregiver Yossi requires, they said.
God's will
The Reit parents, Brooklyn natives who moved to Israel in 2005, don't assign blame for their son's condition, though many have said proper precautions could have prevented the disaster. But the Reits accept what happened that night as God's will.
"We're not looking to fault people. God rules the world. Obviously, this was a gezeira on us and on Yossi," Michal Reit said, using the Hebrew word for decree. "It helps me to say that there's a reason this happened to us and Yossi. We might not understand it." 
"Yes, there is pain. A lot. There is sadness. There is wishing it was all a bad dream. And of course there is davening [praying] and pleading to change things," she wrote in an email to friends and relatives shortly after Yossi was injured. "But there is no anger, there is no questioning and there CERTAINLY is no demanding to know whose fault it is or expecting someone to be punished for what happened." 
The message went on: "Thinking this way is as easy for us as not eating a cheeseburger."
Disability payments will cover nearly all of the caregiver's salary. The Reits, who live in Ramat Beit Shemesh in central Israel, said they would appreciate the government reimbursing some of the renovation costs but aren't counting on it. Yossi also will require a hospital bed in their home and a device to hold him upright for hours at a time to prevent pneumonia and the loss of bone density. 
The Knesset this week approved payments of 500,000 shekels, the equivalent of $144,000, to each of the 45 deceased victims' families. No such payments will go to those injured.
Too many on the mountain
In the tragedy's aftermath, critics accused police and event organizers of lax crowd control and overlooking dangerous conditions.
New safety measures instituted at Meron this Lag B'Omer include limiting attendance to 16,000 people at a time, with a maximum stay of four hours per person under an honor system.
A state commission of inquiry, led by the Supreme Court's former president, Miriam Naor — who died in January — issued interim findings in November calling for removing safety hazards, reducing congestion and prohibiting ad-hoc encampments on the mountain that encroach on the public's access.
In typical years, hundreds of thousands of people visit Mount Meron on Lag B'Omer, which was closed in 2020 because of the pandemic. Last year, also because of the pandemic, the numbers were smaller, with estimates ranging between 50,000 and 100,000.
"The number of people wishing to arrive [there] is much larger than the number of participants that the mountain can safely contain at the same time," the commission concluded.
'A wonderful boy'
The new precautions come too late for Yossi. His parents are sober about his future but thankful he's alive and, after being on a ventilator and undergoing a tracheostomy, breathes on his own. Upon reaching Rambam Hospital two hours after getting the paramedic's call, they were struck by the shoeprint marks on Yossi's right forearm and lines across his face from being trampled.
"Yossi looked terrible," said Yechiel Reit. He hadn't wanted to go into the hospital room. A social worker urged him to enter. If Yossi passed away, she told him, "you'll regret it."
Michal went in, too. She noticed his bare head, concerned that he might die not wearing his kippah. She thought of his playing music too loudly, being stubborn and not always helping around the house — "Yossi was — is — a wonderful boy, but he's a teenager," she said.
She also recalled his goodness: the time he got upset when a first grade classmate was picked on, and how he posted pictures of rabbinic leaders on his bedroom wall to motivate him to get moving in the morning.
That first night in the hospital, she recited Psalm 121 — "I will lift my eyes to the mountain. From where will my help come?" — and held Yossi's hand.
"I told him I'm sorry," she recalled.
She considered the Meron victims' loved ones who didn't have that moment, who went to the national forensic institute to identify their bodies. "I was grateful. At least I got to be with him. We were so fortunate compared to those families who didn't have a chance to say goodbye," she said. 
Yechiel, an emergency medicine physician, considered his son's diagnosis of anoxic brain damage, caused by going into cardiac arrest at Meron. Yossi was starved of oxygen. "He was not expected to survive. It was very touch-and-go. The numbers were not compatible with life. His ICP, intracranial pressure, was higher than his MAP, mean arterial pressure," Yechiel said. 
He pivoted to the present. 
"We don't know his prognosis. Statistically, it doesn't look good," Yechiel said. "We're hopeful. We daven. We hope that God will be kind to us, have mercy on us."

Writer/editor Hillel Kuttler can be reached at [email protected].