News
Business-funded Super PAC claims victory over AOC-backed candidates in NY primaries
'We organized and pushed back by simply informing voters of the radical records of these candidates,' said Jeff Leb, treasurer of Common Sense New Yorkers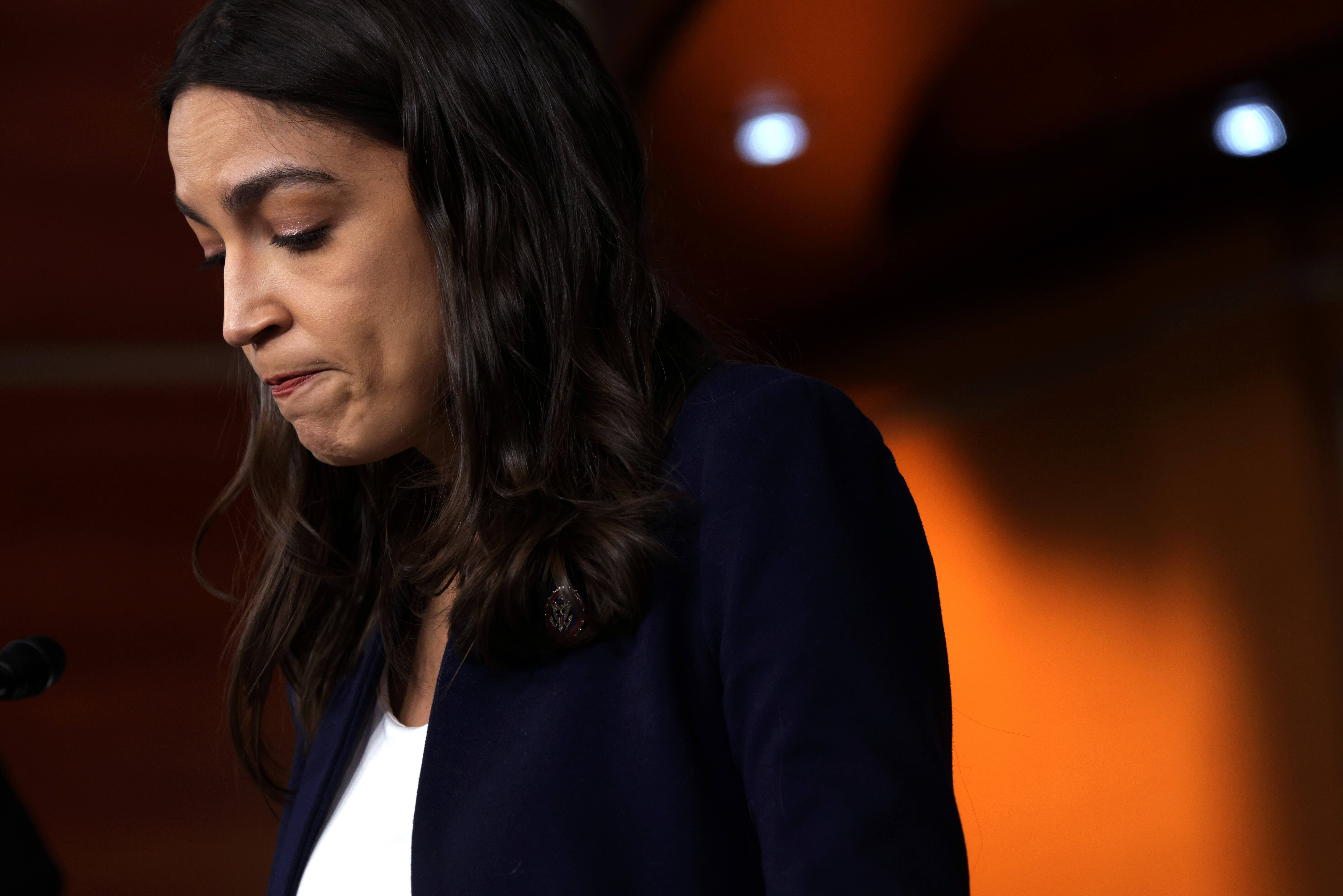 A New York-based Super PAC funded by real estate and finance executives that bolstered incumbents over challengers backed by Rep. Alexandria Ocasio-Cortez is celebrating after this week's statewide primaries.
Of the 10 candidates the progressive congresswoman endorsed, only two insurgents won their races. Juan Ardila, an activist who in the past posted racist and antisemitic messages on social media, bested his competitors for an open Assembly seat in Queens. And Sarahana Shrestha, a member of the Democratic Socialists of America, beat longtime Assemblyman Kevin Cahill in the Hudson Valley. 
The Super PAC — Common Sense New Yorkers, a public safety-focused political action committee launched in 2020 — spent over $1.2 million in an aggressive campaign against the left-leaning challengers in Democratic primaries for State Assembly. The group is backed by prominent real estate moguls, including Gary Barnett, Larry Silverstein, Will Zeckendorf, Albert Laboz and Thomas Tuft. 
Among those targeted with direct mail, digital advertising and radio ads was Jonathan Soto, a former staffer of Ocasio-Cortez, who challenged Michael Benedetto, a Democrat from The Bronx who chairs the influential education committee. Soto, who expressed support for the Boycott, Divestment and Sanctions and the Defund the Police movements, received 35% of the vote. The campaign against him deemed his views on the police wrongheaded during a time of rising crime.
Another longtime lawmaker from The Bronx, Jeffrey Dinowitz, who is Jewish, faced challenger Jessica Altagracia Woolford, an activist who the group portrayed as "a reckless and dangerous socialist." Dinowitz, whose district includes Riverdale, home to many Jews, won with 62% of the vote 
"We organized and pushed back by simply informing voters of the radical records of these candidates," said Jeff Leb, the Super PAC's treasurer. "When we expose anti-police candidates by informing voters of their extremist positions, they consistently lose."
Three of the eight Ocasio-Cortez-backed candidates who lost in the primaries were also backed by the local DSA chapter, which supports BDS.  
The results are somewhat different than the primaries two years ago, when a number of incumbents lost their reelection bids to candidates backed by Ocasio-Cortez and the DSA, including two Brooklyn Assemblymembers, Joe Lentol and Félix Ortiz, who represented districts with large Orthodox populations. 
The DSA has increased its influence in state politics in recent years. It is currently represented by seven members in the 213-member state legislature and four of the 51 New York City council members. 
Dan Rosenthal, a 31-year-old Democratic assemblyman who represents a heavily Jewish district in central Queens, hailed the PAC for holding the candidates accountable for views they expressed on social media but avoided on the campaign trail.
"Their defeat ensures the anti-Israel caucus doesn't grow in the state legislature," Rosenthal said. 
A Democratic leader, speaking on the condition of anonymity to speak more freely about the primaries, said Ocasio-Cortez, who pulled off a surprise upset against a 10-term incumbent in 2018, saw her power weakened across the state this year because of an organized effort — of which the Super PAC was a part — to push back against the young, more left-leaning insurgents by informing voters of their views. 
Rachel McCullough, political director of Jews For Racial & Economic Justice (JFREJ), which endorsed the progressive candidates, blamed low turnout for their losses. "To put it plainly, very few New Yorkers voted, and the ones who did, voted for the candidates they knew," she said. 
Leb headed a similar Super PAC in last year's election and spent a total of $2.5 million to boost 32 candidates for citywide offices. 
"The results are clear," he said. "Democratic voters don't want Socialist candidates who will defund the police and put their public safety at risk."