News
This new congregation offers holy hikes with llamas. Will it last?
What does the future of Judaism look like? In Arizona, a rabbi sick of traditional synagogue life may have an answer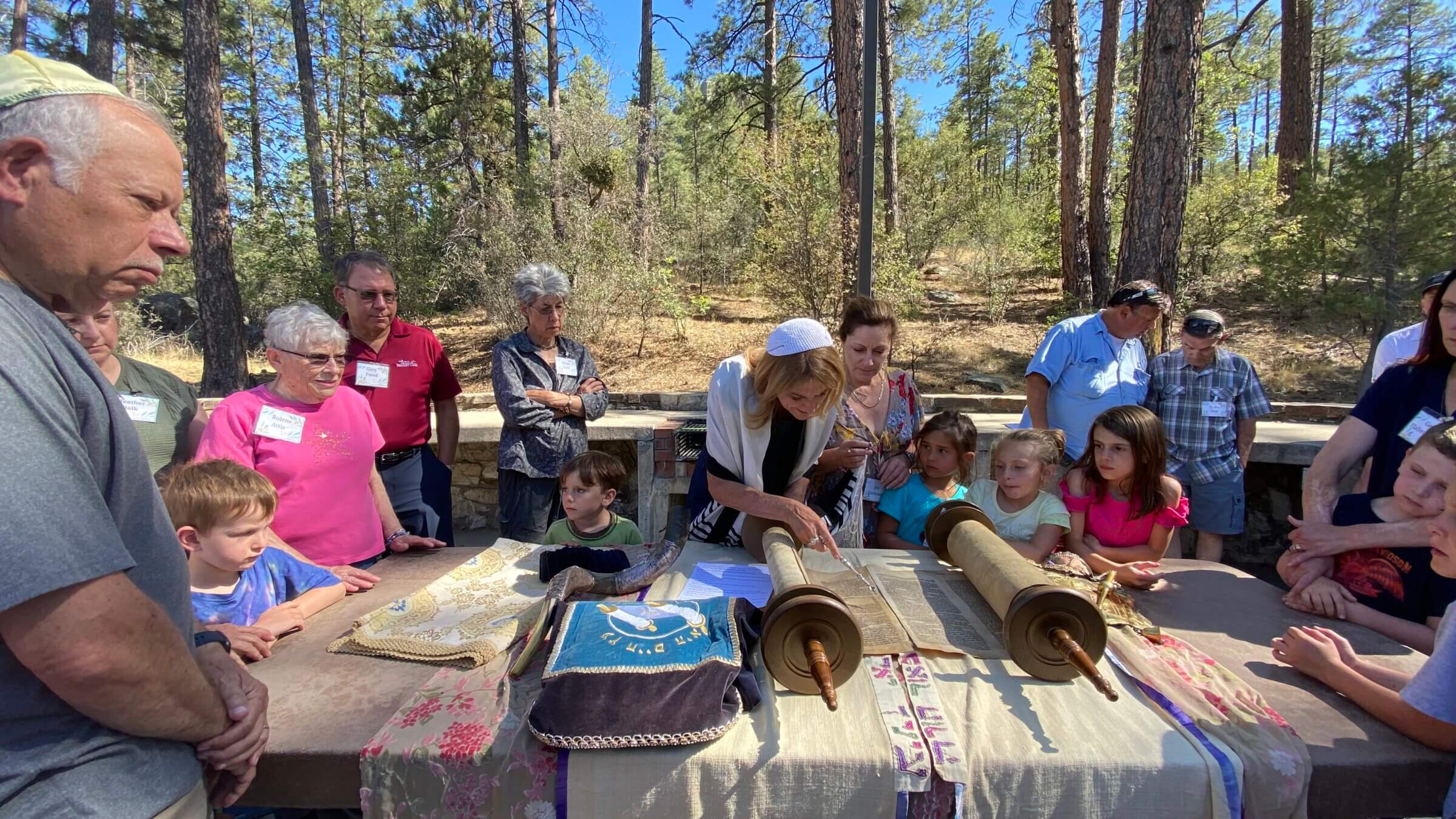 Julie Kozlow realized she wanted to be a rabbi after giving birth to her first child when she was 27. But it took decades to get there: After receiving both Reform and Conservative training, Kozlow was finally ordained at 50. 
Three months after starting her first job as a rabbi in 2007, she realized that her dream career wasn't what she'd hoped it would be. 
She enjoyed connecting with congregants at her small Reform shul outside New Orleans. But at night she would cry herself to sleep. As a woman, she said, she found she faced persistent disrespect — that her community judged her not for her love of God and knowledge of Judaism, but for her clothes and hair. And needing to please the board of the synagogue, unable to speak or act freely, she said, made her feel suffocated.
So she left for another congregation. And then another. And then another. "Over my career of 15 years, I was at four different synagogues," she said, "because I kept saying, 'I can't live like this.'" She was "drowning in ego, pettiness and politics," she said, but so afraid to lose a paycheck that "I enslaved myself to that fear."
Finally, she said, her stress, in part heightened by the COVID-19 pandemic, reached a breaking point.
"God took me to the edge, pushed me over and, lo and behold, I was given wings to fly — and I landed," she said.
About a dozen families at Temple B'rith Shalom, a Reform synagogue in Prescott, Arizona, where she had been spiritual leader since 2019, gave her the money to, "start the community of your dreams," she said. Since officially launching in January, The Community, a synagogue unaffiliated with any denomination, has grown to 35 families.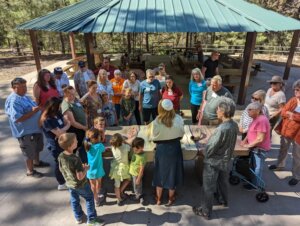 Like traditional synagogues, The Community observes Jewish holidays and life-cycle events and offers a religious school (in a chapel provided by a congregant's work connections). But it doesn't have a board or committees, which Kozlow sees as divisive. Instead, decisions are made by informal "circles," which Kozlow said are more unifying and exist outside of "corporate, moneyed power."
Kozlow seeks to bring congregants together through about a dozen events each month. Programming includes gatherings at local coffee shops,  "Jubu" (Jewish and Buddhist) meditation in the mountains and "holy hikes" with llamas. One recent favorite, Kozlow said, was a sunset kayaking trip on Watson Lake that doubled as Torah study.
"To find God," she said, "you have to get out of the building."
To Kozlow, nontraditional, spiritual groups for Jewish worship, like the Community, are an essential part of the effort to sustain and grow Jewish engagement at a time when, as a 2020 survey by the Pew Research Center found, only 1 in 5 Jews go to synagogue monthly. 
"Those of us who are on the frontlines of creating something cannot see the future," she said, "but we can see the future if we don't change it."
'I see souls first'
While the number of Jews who report that they belong to a synagogue has remained steady over the last 20 years, the Conservative and Reform movements' recent difficulty in attracting rabbinical students may foreshadow a future in which independent institutions like The Community are more common. 
According to research provided by Ira M. Sheskin, co-editor of the "American Jewish Year Book," the number of Conservative synagogues in the U.S. has declined by 36% since 2001, Reform synagogues by 18% and Reconstructionist synagogues 10%.
And according to the 2020 Pew survey, 41% of Jews under 29 said they do not affiliate with any particular branch of Judaism, compared to 22% of those over 65.
"Things are changing," said Rose Kaufman, a Community member. "Except for the fact that when people die, they endow synagogues with a lot of money, I don't know how synagogues are going to survive. I really don't."
Kaufman recalled tossing a stone into a lake in memory of her partner Charlie, who died in October, at a Community Yizkor service during Passover. The service, she said, was one of many spiritual activities she's participated in with The Community "that don't require a building or fancy Torah ark or donor plaques on the back of every chair, which get in the way of what I need."
"Reconnecting with Judaism, for me right now, is especially important," said Kaufman, who struggled for about a decade to find a temple that was a good fit. "I couldn't believe how lucky I was to have found The Community."
Before meeting Kozlow, Heather Balk, also struggled to find a congregation that met her family's needs. Five years ago, Balk — whose mother's family is Jewish, while her father's is Mormon — moved to Prescott. She and her son, Aiden, then 3, went to a meet-and-greet at an art gallery. Aiden wormed his way through the crowd, walked up to Kozlow, and gave her a hug, as if he already knew her.
"He could see her soul and was showing me, in his innocent way, that this is where we should be," said Balk, who joined Temple B'rith Shalom after their meeting, and then became a founding member of The Community.
While Kozlow strikes some as naturally appealing, she's also faced professional controversy, particularly when, amid the Black Lives Matter protests that followed the murder of George Floyd by Minneapolis police, she said during a sermon that she doesn't see race.
It's a stance she still holds — and one that informs the structure of The Community. Kozlow explained that although "there is no doubt that Black lives matter," she doesn't see race — or gender or sexual orientation. "I see souls first," she said. "Every human being is made in the image of God." 
Her stance may strike some as dangerously divorced from the reality of structural inequities at worst and, at best, as idealistic. And Kozlow is a self-proclaimed idealist. She said that tikkun olam, or the Jewish concept of making the world a better place, is central to everything she does. In her sermons, she avoids mentioning specific political issues, instead aiming to highlight values and ethics found in Torah that can resonate across the political spectrum.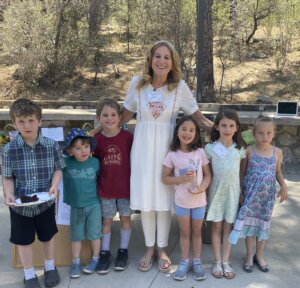 Her approach seems to work for many members of The Community, including Diane Shrager, who said she appreciates Kozlow's rules against talking politics and gossiping. Since joining, Shrager said she tips more than she used to at restaurants and donates more food to food banks and clothes to Goodwill. "I am much more spiritual," she said, "and truer to myself."
"When I pray, I feel like God is coming into my soul," she added. "I never had that feeling before."
Shrager said that the structure of The Community has allowed congregants' input to be a much more significant force in crafting the group's rituals than would be possible in a traditional synagogue.
"We get to create the Community from the ground up and mold it and shape it to how we'd like it to be," said another congregant, Shannon Silvas. For her, it's been a formative window into the possibilities of Judaism. After spending years putting off her Jewish husband when he asked her about converting, Silvas, who was born Catholic, said that her experience with the Community has made her "80%" sure she'll convert.
The Community's future
While The Community seems to be steady and growing for now, will it be able to survive as American Jews, particularly within the Reform and Conservative movements, step back from traditional Jewish life?
Kozlow admits she doesn't have a crystal ball. But for now, she said, she is focusing on laying a successful foundation and "doing everything God called me to do."
"In traditional synagogue life, I was never going to be given a chance to be the leader I am," she said. "Now I have a chance to express what I was called to express, and we'll see if it flies."
"If it does, hallelujah," she added. "And if it doesn't fly, it's not because this rabbi didn't try with every ounce of her being."