News
Boston federation hired private investigator to look into critics
CJP official acknowledges seeking information about lawyer and employees who criticized group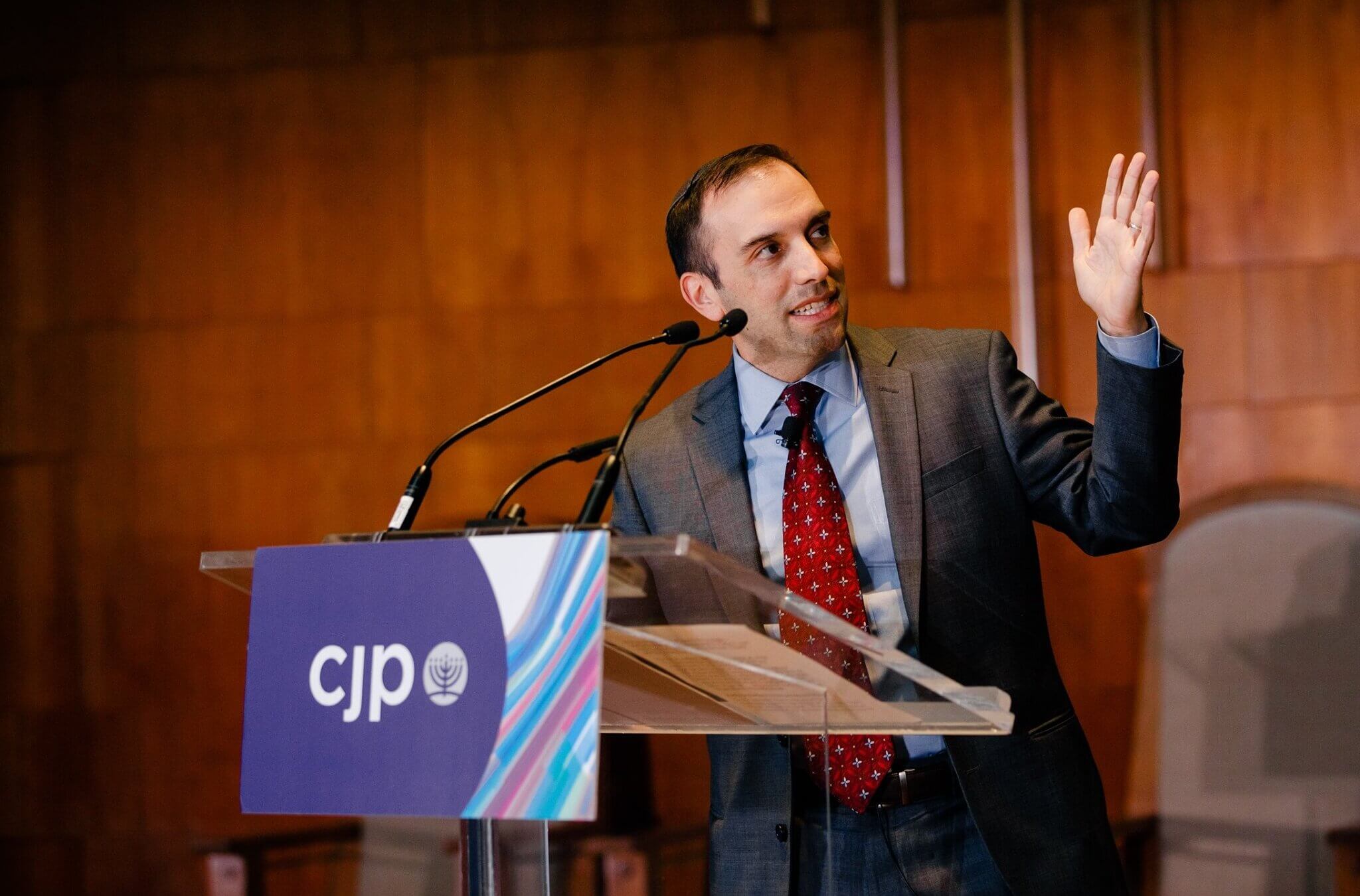 Combined Jewish Philanthropies, Boston's powerful federation, hired a private investigator last fall to research an attorney who has brought several lawsuits against the organization.
The revelation comes as a new employment suit was filed last month against CJP and Marc Baker, its chief executive. Two similar lawsuits alleging retaliation against employees who fell out of favor with Baker and his deputies were settled last year, while a third employee retained a lawyer but did not sue.
Matthew Slater, the lawyer who has brought the three cases against CJP, said he believed that Baker had assigned private investigators to spy on him and possibly his clients, and that they may have also targeted a journalist who wrote about debate over Baker's leadership of CJP for the Forward last fall.
In a series of emails to Slater, Suzanne King, an attorney for CJP, acknowledged that the organization had hired an investigator in connection with the litigation but said it had not instructed anyone "to follow or 'spy on' you or anyone associated with claims/cases you have brought against CJP."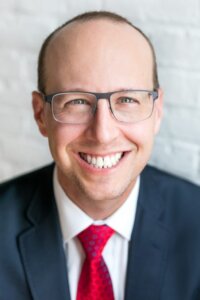 Instead, King told him, the investigator was hired to conduct a public records search as the federation sought to discover who had provided anonymous quotes about the organization for the article, which the Forward published in October.
"The purpose of that work was to see what connection you might have to individuals or groups that have an agenda against CJP," King wrote in a June email. "There is nothing improper or alarming about conducting a public records search on an adversary."
Shelby Weiner, a spokesperson for CJP, said in a statement to the Forward that the organization had never "conducted surveillance" on Slater. "Anyone simply Googling an organization's or person's name is conducting a public records search," Weiner said.
"We have repeatedly encouraged Mr. Slater to contact the police if he is concerned for his safety," Weiner said. "The only calls he appears to have made are to the press."
Slater, who specializes in civil litigation at the Boston law firm TKCK, had referenced fears for his "family's safety" in emails to King.
New leadership, new lawsuits
The Boston federation, the oldest institution of its kind in the nation, wields an annual budget of more than $200 million and funds much of the region's Jewish infrastructure; Baker, a rabbi and former day-school principal, took the helm in 2018 from Barry Shrage, who had led it for three decades, and his management style has drawn praise from peers but criticism from many workers. Slater filed two lawsuits last year on behalf of former employees who said they had been illegally retaliated against and demoted.
A third suit was filed in June on behalf of David Bernat, the former director of the Synagogue Council of Massachusetts, who claimed that CJP reneged on its offer to hire him. The dispute stemmed from what the lawsuit states was CJP's decision to stop funding the Synagogue Council at the start of the pandemic and "do more synagogue work in-house." Bernat said CJP officials offered to hire him to run some of this work but withdrew the offer after the Synagogue Council's board complained.
The case captures the influence CJP has over Boston's Jewish landscape, providing much of the annual funding for many nonprofits in the area.
"Given our long-standing partnership and contributions to enriching synagogue life, we are shocked and dismayed to learn that CJP is eliminating the Synagogue Council's funding and hiring away our executive director," the council's board leaders wrote to Baker in a letter cited in the lawsuit.
The suit claims that after receiving the letter, Baker suggested that Bernat had "orchestrated the elimination" of CJP's funding of the council "in order to secure his own new employment position at CJP."
Bernat was subsequently fired by the Synagogue Council, and is also suing that organization. The council did not respond to a request for comment and Bernat declined to speak for this article.
Asked about Bernat's claims, Weiner, the CJP spokesperson, said the organization does not comment on pending litigation.
Suspicion and surveillance
Slater, the attorney, said he became suspicious that CJP was monitoring him after Linda Matchan, the journalist who wrote last year's article about the organization for the Forward, told him that an unusual vehicle had been parked outside her house for several days while she was reporting the article.
Matchan, who won the best freelancer award from the American Jewish Press Association last month for a trio of articles, including the one about CJP, said in a recent interview that she saw the car parked in front of her house in Newton, a Boston suburb, starting around 6 a.m. several days in a row in March 2021. Matchan said local officials had asked residents to be on high alert because of a string of robberies in the area and she reported the vehicle to police, records show. But she said that officers could not determine who owned the vehicle because it was leased.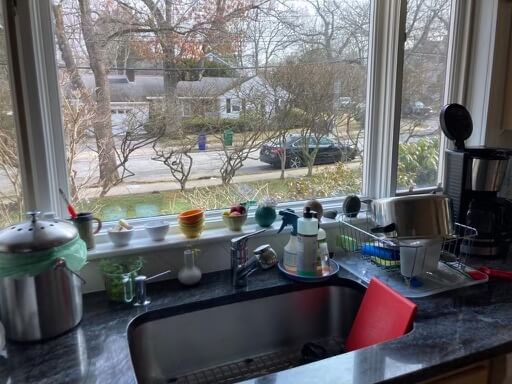 After the car had been parked outside for a week, Matchan said, she approached the man sitting in it.
"The car looked like a police car inside — it was all outfitted with all sorts of equipment that was attached to the dashboard, it was like a computer," Matchan recalled. "I said, 'Is there something you want or can I help you?' and he just got really startled and said, 'Oh no, I'm just making a phone call,' and he took off and never came back."
Spooked, Matchan relayed the license plate number to Slater, who — fearing that someone might be monitoring his own movements – said he hired his own private investigator to track down the vehicle.
Matthew Saylor of Unity Surveillance, the company Slater hired, said in an email to Slater that the Subaru sedan Matchan had seen outside her house was registered to Raymist Ltd. at a post office box in a different town outside Boston. It is one of 40 vehicles owned by Raymist in Massachusetts, Saylor said, though there is no company by that name registered in the state.
There is an Israeli company called Raymist Ltd., which was founded by Yishai Freedman, who earned a master's degree from Boston University in 1997. That Raymist is an agricultural startup that sells a product to sanitize produce and cannabis.
The Israeli Raymist did not respond to an inquiry submitted through its website about Freedman, the founder, and about whether the company owned vehicles in Massachusetts. Weiner, the CJP spokesperson, said the organization has never worked with Raymist.
'I'm still scared'
The car appeared as Matchan was in the midst of reporting on turmoil at CJP and Baker's leadership. When she interviewed Baker for the story at his home outside Boston that May, Matchan said, one of the first things he mentioned was her husband's death, which she had written about for the Forward the month before.
"He said, 'So I hear your husband died of ALS,' — he said it just like that, which was a horrible thing to say — it's a pretty tender subject," Matchan recalled. "And I just thought, 'Why would he say that unless he was trying to tell me: I've been looking you up.'"
"I have no way of absolutely proving that it was a PI," she added. "I just began to think, 'Well what if he's trying to figure out who I am and what I'm doing?'"
Weiner said that CJP had "not conducted any type of surveillance on Linda Matchan," but that before the interview, "we did Google her to understand her prior work."
More than a year later, Matchan, who now works for the Jewish Journal north of Boston, said she has upgraded her home security and remains rattled by the incident. "It was horrifying," she said. "I'm still scared of Marc Baker."
In her June email, King, the CJP attorney, told Slater that the federation had hired the investigator to look into him while the organization was "wondering about the source of some of the quotes in the Forward article." But Weiner, the federation spokesperson, contradicted King, saying that "CJP makes no effort to identify anonymous sources quoted in articles."
Matchan had quoted several people who had worked for Baker at CJP and Gann Academy, a local Jewish high school, on the condition of anonymity because they feared retaliation if they were named in the article.
In an email to CJP staff after the article was published, Baker said that it was "based on many false claims and factual inaccuracies."
"While I am grateful that it does include a lot of positives, it is hard to read, as it anonymously quotes people who are very critical of my leadership and who make strong, negative claims about our culture," Baker wrote. "To our dismay, when speaking with me and many other experts in the world of Jewish philanthropy, the journalist did not ask about the negative theme; clearly she wasn't interested in perspectives that would contradict her narrative. Alas, that is how these things sometimes go."