News
All eyes on Jerusalem: Four possible outcomes of Israel's election
Tuesday's vote could see the return of Benjamin Netanyahu to power 18 months after he was ousted from office — or force his retirement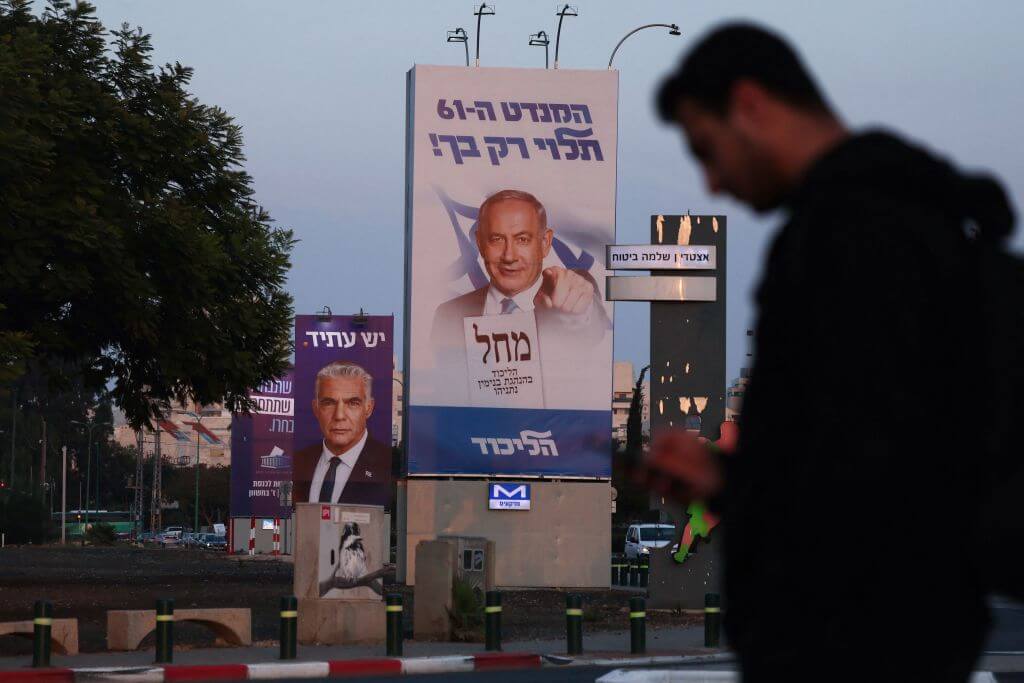 Israeli voters head back to the ballot box on Tuesday for the fifth time in less than four years — and hope the parties can finally form a stable government.
The election, triggered by the collapse of the so-called "change government," could see the return of Benjamin Netanyahu a mere 18 months after he was ousted from office. Final polls suggest Netanyahu has the edge over Yair Lapid, the caretaker prime minister, with the right-wing bloc likely to win at least 60 of the Israeli parliament's 120 seats. 
The outcome depends on voter turnout in both Jewish and Arab communities. Several parties on the left are polling barely above the required 3.5% threshold to enter the Knesset. Meanwhile, the rise of an extremist nationalist party running on a tough-on-crime platform is causing anxiety among Americans and other friends of Israel who worry about the Jewish state's international standing.
---
Join the conversation: Jacob Kornbluh, the Forward's senior politics reporter, and Yohanan Plesner, president of the Israel Democracy Institute, will break down what happened — and what comes next in a conversation with Jodi Rudoren, our editor-in-chief, at 11 a.m. ET on Monday, Nov. 14, 2022. Sign up here.
---
Once results are announced and certified, the next step will be for Isaac Herzog, Israel's ceremonial president, to consult with all parties and choose the politician he sees as most likely to be able to form a government.
Though it's difficult to predict whether anyone will be able to form a lasting governing coalition in deeply divided Israel, here are four possible scenarios for Tuesday's election:
1. Netanyahu returns to power 
Avoiding engagement with the mainstream media, Netanyahu dedicated all his energy to mobilizing his base and bringing to the polls an estimated 75,000 identified Likud voters who remained home the last round and didn't vote. He toured key cities — addressing his supporters from a custom armored truck that turned into a stage for outdoor campaign rallies — and released targeted videos on social media. Netanyahu also invested resources in outreach to Arab voters, aimed at calming fears and suppressing turnout.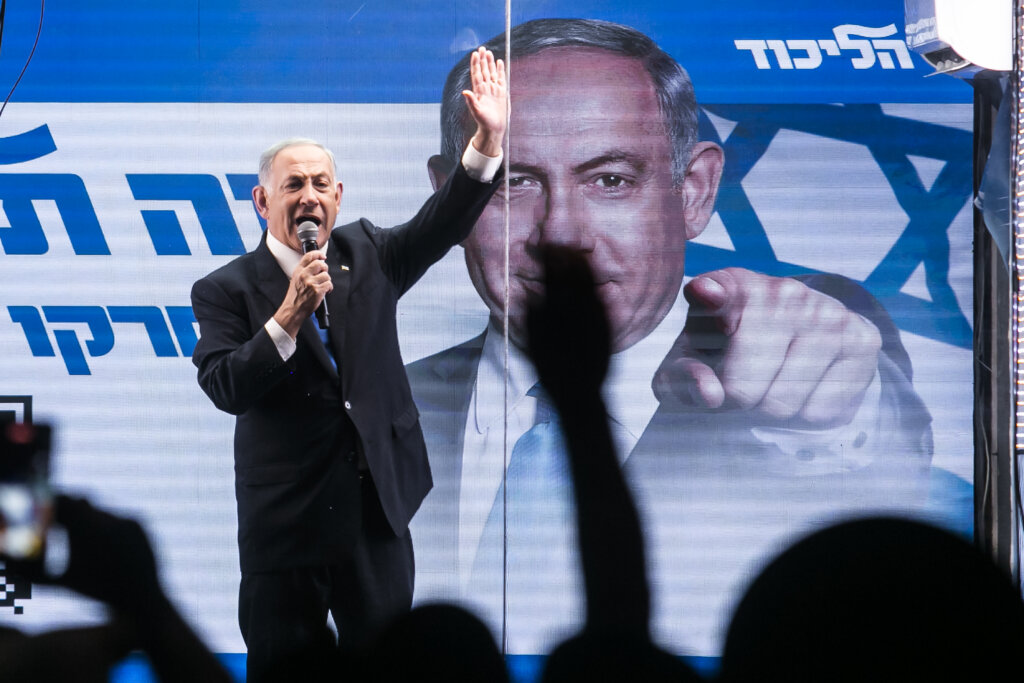 In addition, four parties — the left-wing Meretz and Labor and Arab parties— are each polling barely above the four-seat threshold needed to enter the Knesset. If one of the parties on the left falls below the threshold, their votes are nullified, and Likud is likely to pick up at least two additional seats.
This scenario sees Netanyahu's Likud Party, along with ultra-Orthodox and religious Zionist factions, nabbing at least 61 seats, allowing the formation of a right-wing majority government.
It's the nightmare scenario for foes of the former prime minister in Israel and abroad, and has sparked acute anxiety among American Jews and U.S. administration officials.
2. A center-left majority
If turnout among Arab voters reaches 50% and motivation is low among Likud voters, the center-left bloc could receive 61 seats.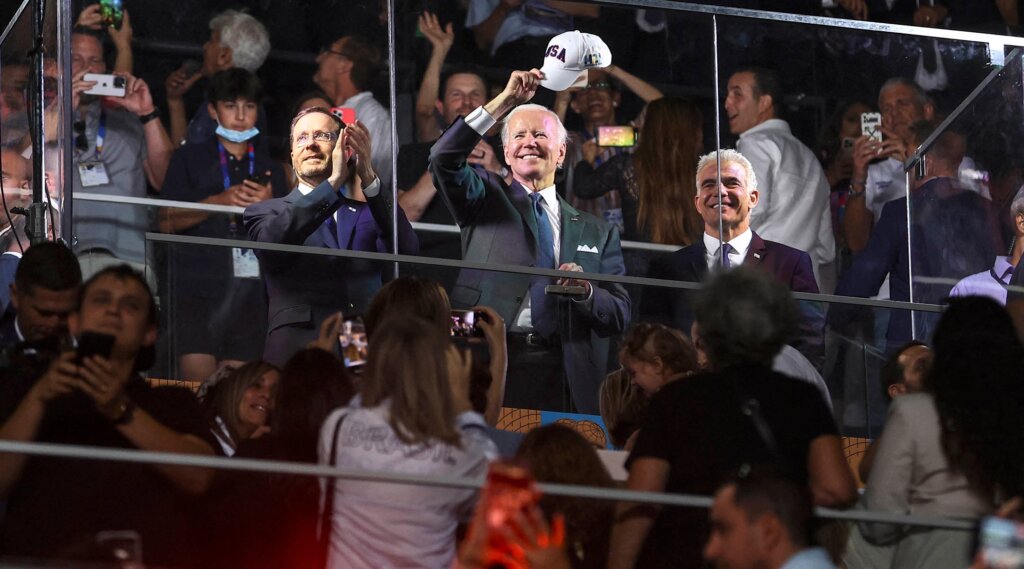 In this scenario, Yair Lapid, head of the centrist Yesh Atid Party, would be tasked with forming a minority government that would include the parties making up the current caretaker government and be backed by the Arab nationalist Hadash-Ta'al list. That would spell the end of Netanyahu's political career. Lapid has vowed to immediately pass legislation that would prevent a candidate under indictment, such as Netanyahu, from running for prime minister. Lapid failed to pass such a law last year, but under a new government headed by him, chances are likely.
If Netanyahu then retires and the Likud — the largest party on the right — elects a new leader, that would open the possibility of expanding the government to include it.
3. Likud sidelines Netanyahu — somewhat
There's also the possibility that Netanyahu is forced by his party members and allies to remove himself from consideration for prime minister and instead agree to recommend another person to head the government.
This dramatic move — already being discussed among Likud members although denied by Netanyahu — could bring the Likud together with the centrist National Unity and secular, nationalist Yisrael Beiteinu parties, which have boycotted Netanyahu in recent years due to his legal problems and widespread distrust of him.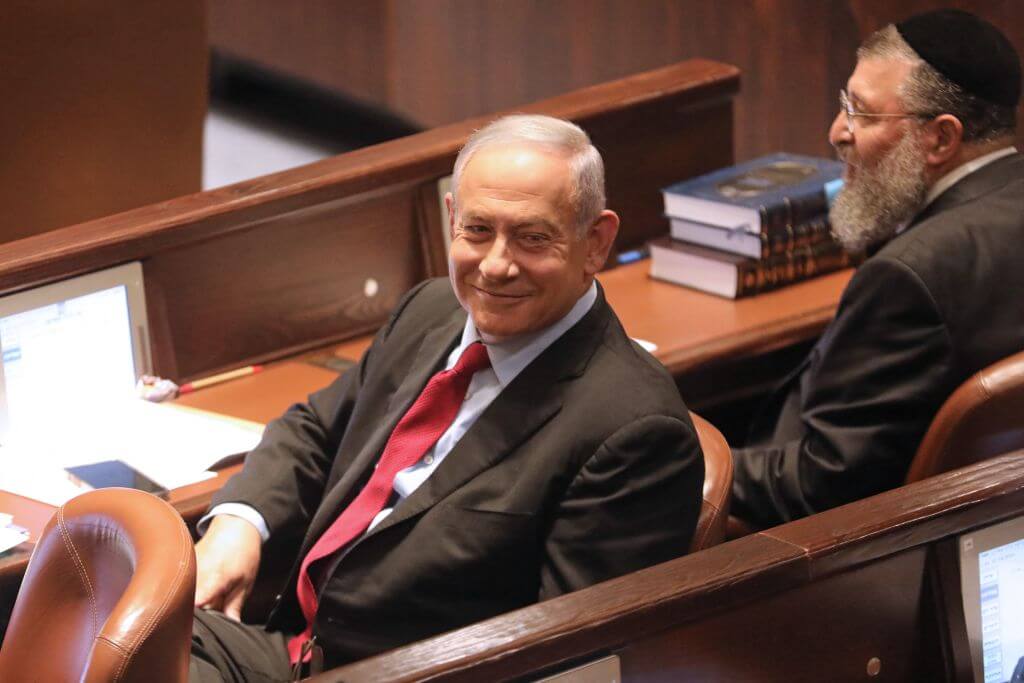 It could also lead to a national unity government between the two largest parties, Likud and Yesh Atid, in a coalition with the centrist and Haredi parties. 
Since Netanyahu is under indictment, he could not serve in the cabinet. But he could remain as leader of his party and serve as chair of the prestigious Foreign Affairs and Defense Committee, which oversees the "foreign policy of the state, its armed forces, and its security." 
If Netanyahu refuses to step down and Lapid fails to cobble together a coalition, Likud could still try to court Benny Gantz, the defense minister, who entered into a rotation agreement with Netanyahu in 2020. The former prime minister violated that deal. Gantz has pledged not to repeat the mistake but could reconsider if invited to serve first as prime minister in a rotation government with the right-wing bloc. 
Gantz's hopes are that he receives enough seats to garner the legitimacy to form a government with Zionist parties so he could break up Netanyahu's alliance with the Haredi, who fear more years out of power will deprive them of control over religious affairs and bode poorly for their yeshivas.
4. Deadlock: A sixth election
If the election ends up with a 60-60 deadlock or the parties fail to agree on a consensus candidate for prime minister, Israel could head toward yet another election, likely in March 2023. 
Some commentators suggested that this is actually preferred by Lapid, who would then continue serving as caretaker prime minister for at least another six months.
But many say Israel shouldn't risk the continued instability, given the fragility of democracy and the security challenges facing the country. And there's no indication that another round would solve the crisis.
Correction: This article initially misstated the minimum threshold of votes required to enter the Knesset. It is 3.25%, not 3.5%.