News
Gifting Zelenskyy a grogger and other ways Ukrainian Jews prepare for Purim
The holiday's narrative, of a beleaguered people standing up to a stronger power, resonates as Ukraine continues to defend itself against Russia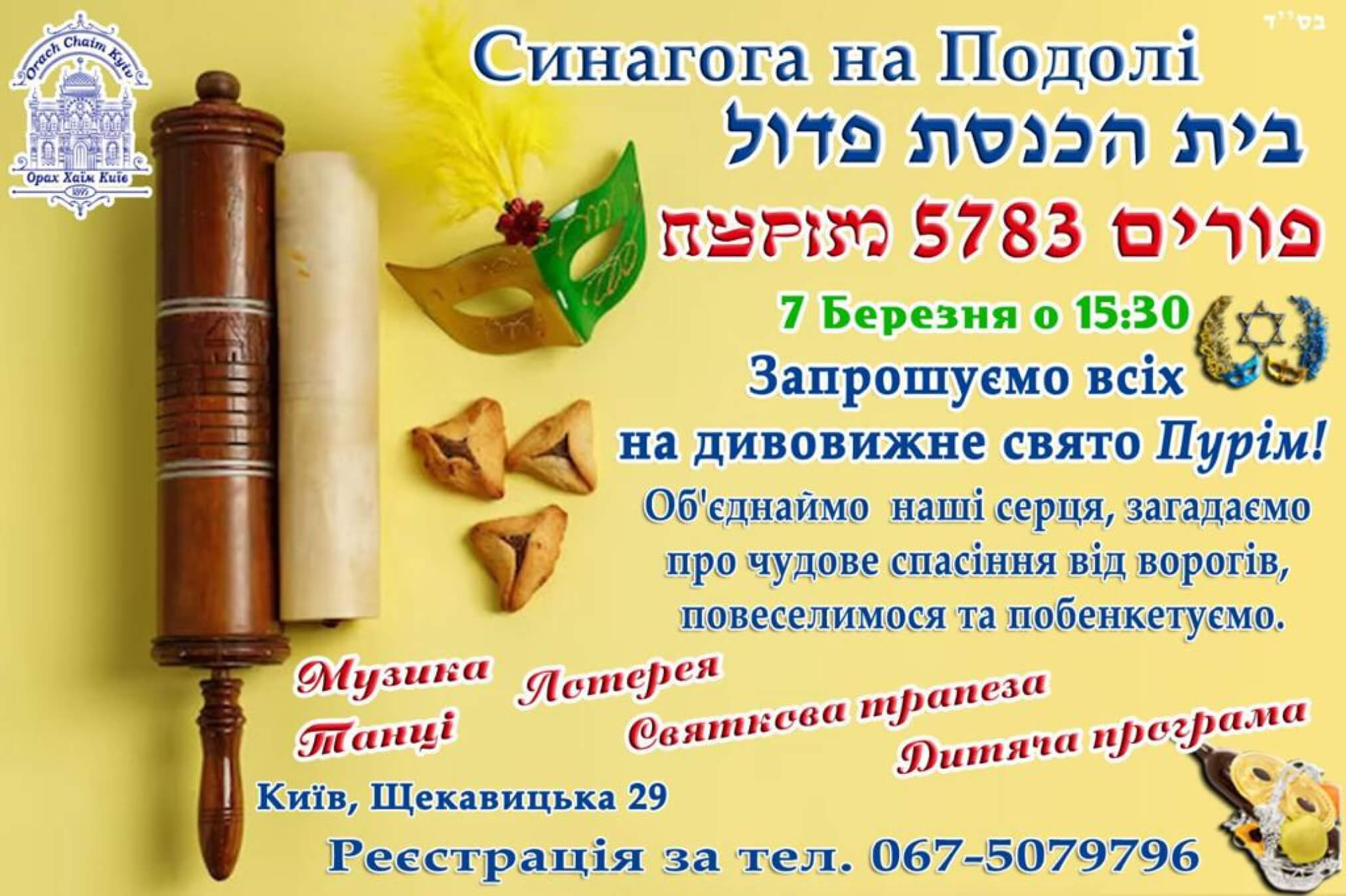 A year after Russia invaded Ukraine, Helen Chervitz, the Forward's correspondent in Kyiv, talked with Rabbi Yaakov Bleich, 58, one of two men who claim to be chief rabbi of the country. He leads the Kyiv Choral Synagogue and the Orach Chaim Kyiv Jewish community, an Orthodox group whose members — Bleich says they number in the thousands — live in Ukraine, Hungary, Israel and the U.S.
A controversial figure because of sexual misconduct allegations which he has vehemently denied, Bleich remains an important leader of Ukraine's Jews. Though he celebrated Purim in Kyiv last year, this year he's planning to spend Purim with Orach Chaim in Jerusalem. But he's still involved with preparations for the holiday in Ukraine, which begins on Monday evening. Here's what he had to say about celebrating as the Russian onslaught continues. This interview has been edited for length and clarity.
We all know the Purim story. In Ukraine this year, do Jews call Russian President Vladimir Putin a modern-day Haman? Is (Jewish) Ukrainian President Volodymyr Zelenskyy our Mordecai? Who is Queen Esther to Jewish Ukrainians?
I will refrain from making these personal comparisons. I think that Putin represents evil as his army attacks innocent civilians and has become the aggressor against Ukraine and the West. Zelenskyy is not Mordecai but he is standing up to Putin. Esther's job is still up for grabs. Each one of us can pray to God, and beg him to step in and bring the end to this war and all wars.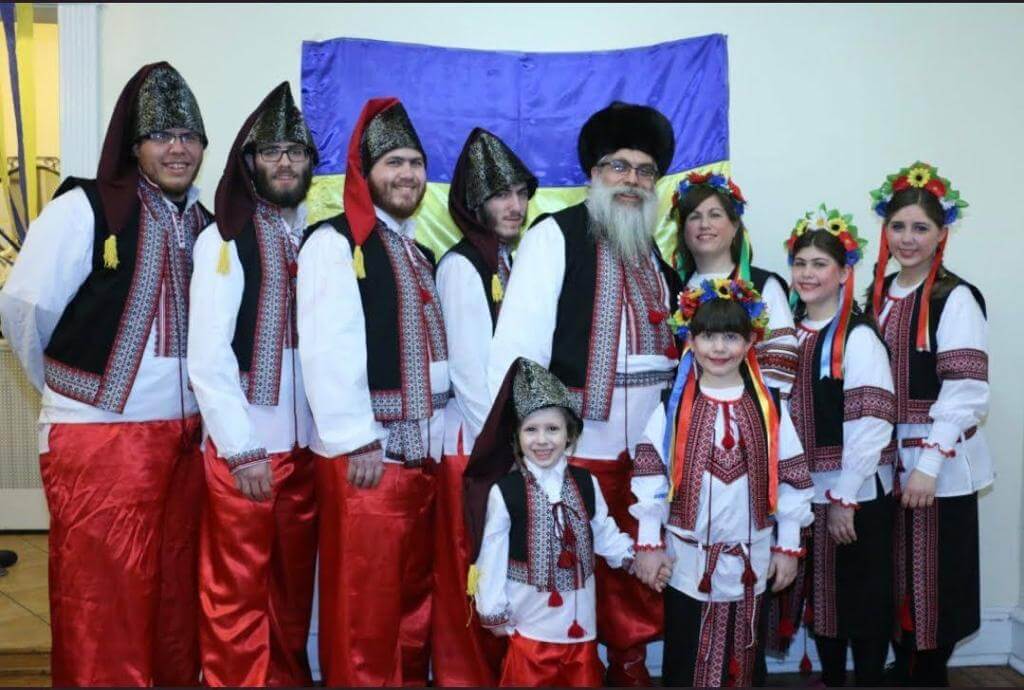 What are you going to dress up as?
I have my outfit, a Ukrainian traditional folk costume, that I have been wearing for many Purims.
This is the second Purim since the Russian invasion began on Feb. 24, 2022. How will this Purim be different from last year's?
Last year there was still an immediate danger hanging over Kyiv and many were still afraid of Russian occupation in many cities. This year, even though the war is far from over and there is still a lot of fighting and suffering going on, people are confident that Ukraine will remain a strong democratic country and will never be taken over and occupied by Russia.
There are fewer Jews in all our communities this year. Many Jews are serving in the Ukrainian Armed Forces. In the past, we had about 500 people come to our Purim celebrations, and we would even have had people from outside of Ukraine join us. This year we have 150 people registered. Also, we must be aware of curfews and air raid sirens which take place almost on a daily basis. Still, we will have, as in past years, a Purim spiel.
Blackouts persist. Are you going to celebrate Purim in the dark?
Thank God in the past weeks there have been fewer blackouts. In any case, by now most synagogues and public buildings in Ukraine have generators and we will not let the Russians take away Purim celebrations from us. 
Are you giving out mishloach manot — traditional Purim gift baskets?
Yes, the kids will get candies, cookies and snacks. The adults will get staples, such as rice, flour, sugar, and oil. In addition, we'll give financial assistance to needy families. Altogether our synagogue has prepared 600 baskets for members of our Orach Chaim Kyiv Jewish community and Jewish people living around Kyiv.
I heard you gave Zelenskyy a Purim present. 
A wood grogger, designed and made in New York. It's a gift from members of our community in the U.S. We brought it to Zelenskyy's office on the day that marked one year since the war broke out.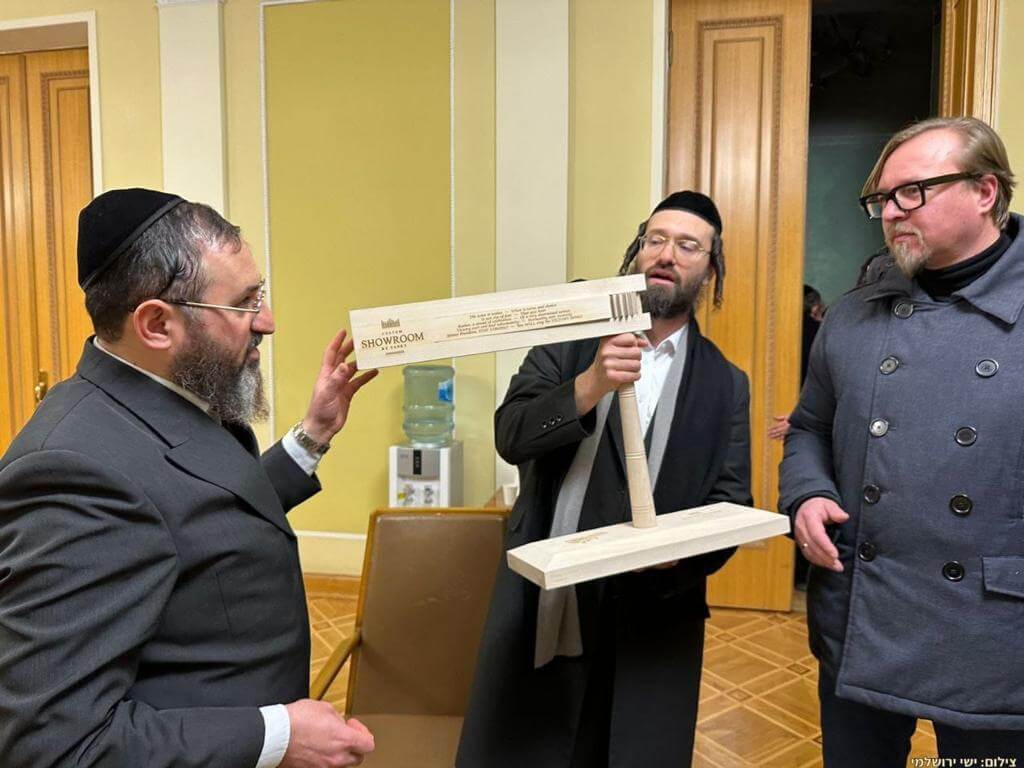 And these special words are inscribed on it: 
The noise it makes
When it turns and shakes
Is not one of fear
That you hear
Rather, a sound of celebration
Of a very determined nation
Victory over evil and inhumanity 
Normality over insanity
Mister President, STAY STRONG! 
You WILL sing the VICTORY SONG!