News
ADL quiet on details of internal investigation prompted by Fox News
The Jewish group said it took the network's criticism seriously. Six months later, the ADL is still not ready to talk about it.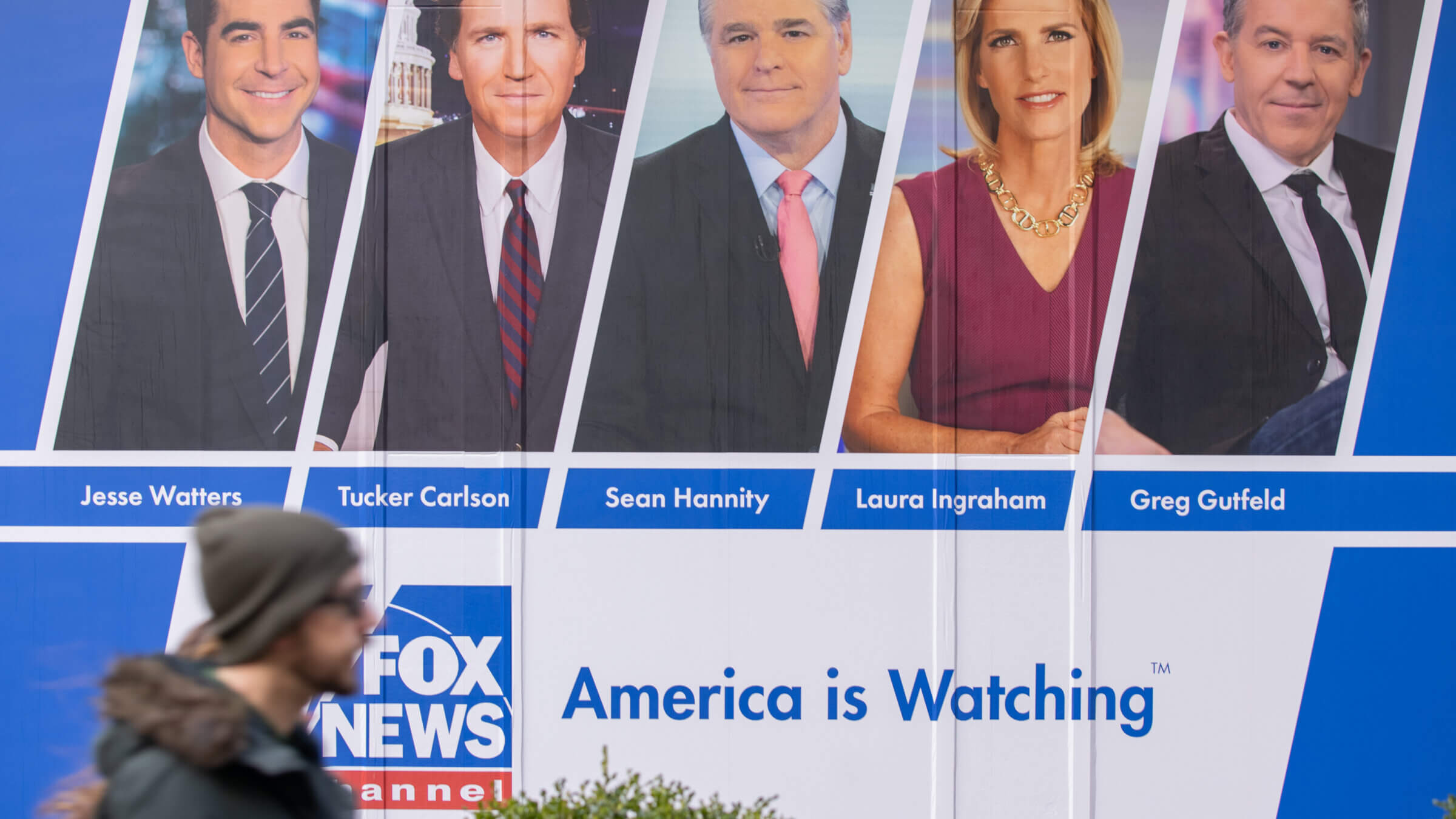 The Anti-Defamation League launched an internal investigation of its educational materials at the behest of Fox News last September, after the conservative cable news channel published an article claiming that the organization was distributing "far-left" materials to schools.
"Clearly there is content among our curricular materials that is misaligned with ADL's values and strategy," an ADL spokesperson told the conservative cable news channel at the time. "We intend to address this issue immediately and openly."
Now, six months later, the organization won't say exactly what it is investigating — the Fox News report focused on ADL materials about race and gender — when the inquiry will finish, or whether it plans to make significant changes to its curricular content.
Todd Gutnick, an ADL spokesperson, declined a request to interview organization officials about the investigation. "We are not commenting further on the review until it is completed," said Gutnick.
The ADL has long had a complicated relationship with Fox News. It honored Rupert Murdoch, the company's former chief executive, for his support of Israel in 2010, but has also castigated the network's conservative hosts, including Glenn Beck and Tucker Carlson, for spreading antisemitic conspiracy theories.
"It's not so easy for a group like the ADL to just write off Fox News," said Mik Moore, who led a campaign to boycott Fox at Jewish Funds for Justice, the predecessor to Bend the Arc. "Even though they should, by all accounts."
The internal investigation, and the ADL's reluctance to discuss it, highlight the tightrope that the illustrious civil rights organization has been walking in recent years as it faces pressure from both the left and right. A coalition of progressive advocacy groups announced a boycott of the organization three years ago over its positions on Israel and allegations that it discriminated against Muslims. At the same time, some conservatives have castigated the ADL for failing to take a harder line on activism targeting Israel, and claimed that Jonathan Greenblatt, its chief executive, has been too focused on criticizing Republicans.
"Greenblatt shifted the ADL from a non-partisan Jewish defense organization to being just another left-wing activist group whose priority is helping the Democratic Party," Jonathan Tobin, the editor of the Jewish news wire JNS, wrote in a column after the Fox News article came out.
Listening to the right
The ADL has appeared responsive to such criticism. The organization has begun taking a harder line on anti-Israel rhetoric and last year Greenblatt delivered a landmark speech in which he declared that anti-Zionist organizations like Jewish Voice for Peace were fueling antisemitic violence. During the same remarks, he referred to #DroptheADL — the progressive boycott — as a "slanderous campaign," and his organization declined to end a program that helps American police train in Israel, a key target of left-wing critics.
Some within the organization seemed to disagree with Greenblatt's speech, according to a Jewish Currents article published Wednesday detailing a staff meeting held in response to the speech. "If you're hearing what I'm saying, and you just don't agree with it, you think it's okay to deny Jews their rights, I don't think there's anything wrong with saying, 'You know what, I don't think this is the right place for me,'" Greenblatt said during the meeting.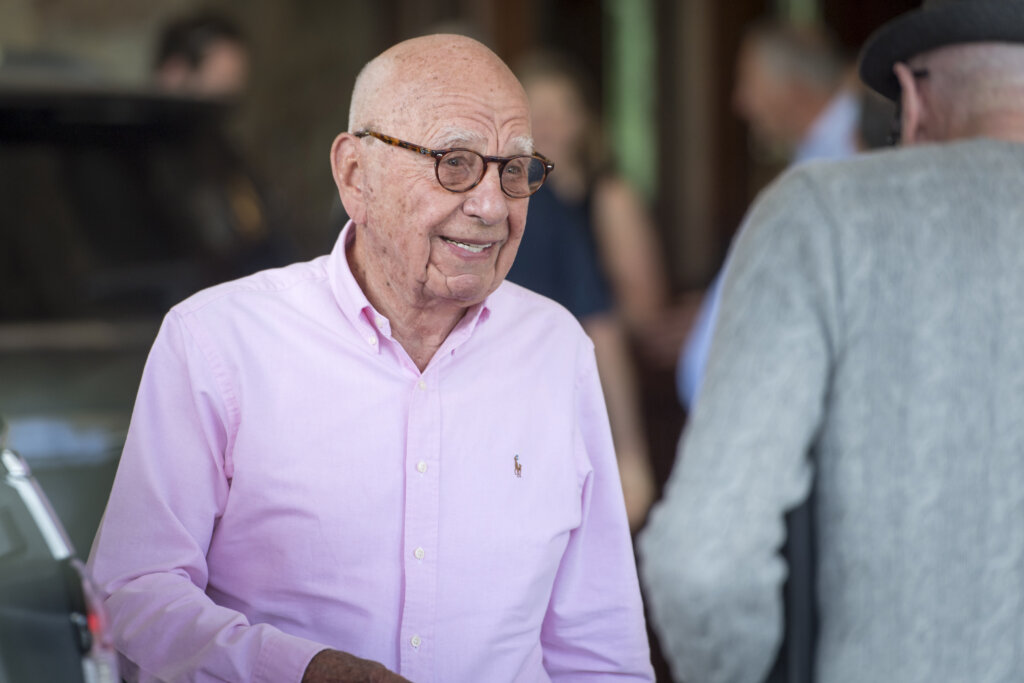 His organization is also grappling with a flood of new entrants into the field of combating antisemitism, which it dominated for more than a century. More than 30 new organizations have been founded since 2012 focused on addressing antisemitism, many with approaches that are more conservative than the ADL, which remains one of the most liberal members of the Jewish establishment.
In addition to launching the internal investigation in response to the Fox News article in September, the ADL also insisted that "we do not teach Critical Race Theory, period."
In November, the organization announced that it had enlisted four experts to review its educational materials, including two figures who have expressed skepticism of progressive approaches to teaching diversity: Pamela Paresky, a scholar who has claimed that "critical race theory" poses a threat to Jews, and Kenneth Marcus, a former Trump administration official.
"It takes courage and character to reach out like this, admitting that you could use the assistance of sister organizations," Marcus, who runs the Brandeis Center for Civil Rights Under Law, told eJewish Philanthropy at the time.
Gutnick, the ADL spokesperson, said that three of the four panelists had submitted their findings and that the organization would "have more to share later this year." The other panelists are Carol Fulp, a diversity consultant, and Nealin Parker, who worked for the Obama administration and is now executive director of Common Ground USA.
What offends Fox
The Fox News investigation focused on what it claimed were "concepts from critical race theory as well as far-left ideas" within the ADL's educational wing, apparently referring to five programs that the organization runs for students and educators. The article focused on materials produced or distributed by the ADL that touched on the concept of "intersectionality," the Women's March, Black Lives Matter, reparations for slavery and transgender rights.
It also featured blistering criticism from conservative figures like legal blogger Bill Jacobson, who told the network that "ADL has lost its way."
"It substitutes racial justice dogma and ideology for fact-based analysis," Jacobson said in the September article. "This is not education, it's manipulation."
Jacobson was referring to an ADL article about how to facilitate classroom conversations about race, which encouraged teachers to "talk about structural racism and white privilege."
Fox also highlighted a lesson plan about reparations that featured Ta-Nehisi Coates, noting that the Black journalist and writer had "made several controversial remarks about race in the U.S." The article also described a "graphic New York Times" video included in the ADL's content about Black Lives Matter.
In a section called "gender ideology," which has become a popular term among conservatives to refer to transgender issues, the article cites an ADL brochure from 2013 that encouraged teachers to use "gender-neutral terminology" like "firefighter" instead of "fireman." It also described an ADL guide on gender identity that defined what it meant for transgender people to "transition," and explained hormone blockers.
(The ADL provides a variety of educational resources to schools and teachers, including through Bearing Witness and Echoes and Reflections, which offer materials about the Holocaust and antisemitism, and No Place for Hate, which helps schools combat bias and bullying.)
The Fox report concludes with an assessment by Josh Hammer, the opinion editor of Newsweek, who accused Jonathan Greenblatt, the ADL's chief, of being a "progressive flunky and first-order partisan hack."
In a statement to JTA after the Fox article, an ADL spokesperson said the organization was not wavering from "our long-standing support for marginalized communities, such as the rights and safety of transgender youth," and believed "students should continue to grapple with difficult subjects, such as anti-Black racism, or the Holocaust and its legacy."
Hannah Grossman, an associate editor at Fox News Digital and author of the piece, ran another piece one week after the investigation about how the ADL had supposedly promoted an author "who compared Israeli policy to Nazi actions during the Holocaust."
The article was referring to Beverly Naidoo, whose book Making It Home: Real Stories from Children Forced to Flee was reportedly featured on some part of the ADL's website. In a 2000 blog post, Naidoo, who is Jewish, said that limited freedom of movement for Palestinians reminded her of a poem written by a Jewish teenager during the Holocaust.
The ADL told Fox News at the time that its decision to feature Naidoo's book "appears to be a clear example" of "content among our curricular materials that is misaligned with the ADL's values and strategy."
It said it would be engaging "outside experts to review all of our content."
Fox the frenemy
In November, Greenblatt told eJewish Philanthropy that its educational content continues "to be extremely effective, but as we grow and scale them it is important to ensure they are still meeting the mark and in line with our historic mission to fight antisemitism and hate."
Greenblatt and his organization have frequently clashed with Fox News, especially over primetime host Carlson, who Greenblatt has said promotes "dangerous misinformation" and "antisemitic conspiracy theories."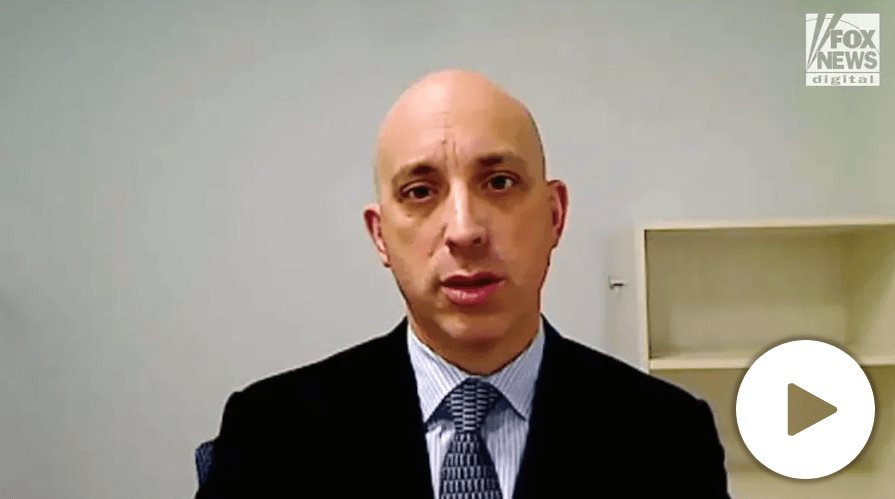 But, more recently, Greenblatt appeared on the channel to criticize The New York Times' coverage of the Hasidic yeshiva system. "It is not just disappointing, it's irresponsible that The New York Times took an issue that merits investigation, that necessitates serious exploration, and framed it in such a way, which I think, again, isn't just unhelpful, it can encourage more antisemitism," he said in a February appearance on Fox News Digital.
Moore, the Fox boycotter, who now runs a creative agency, said that he sensed a tension within the ADL between its researchers, who often identify the dangers that rhetoric on Fox News poses for Jews and other minority groups, and leadership of the organization that likes the way the network portrays Israel. "There are some folks within the ADL that feel like Fox News is too important an asset, when it comes to Israel, to write it off completely," he said.
Gutnick denied that the ADL had any unique relationship with the cable network.
"There is no relationship beyond responding to news requests as we would with any media entity," he said in an email.