'Never forgive and never forget': Why would a Jew live in Poland post-Holocaust?
On a recent trip to Nozyk Synagogue and the Jewish Cemetery of Warsaw, our deputy opinion editor describes how the of the weight of past atrocities affect Jewish perceptions of reality today.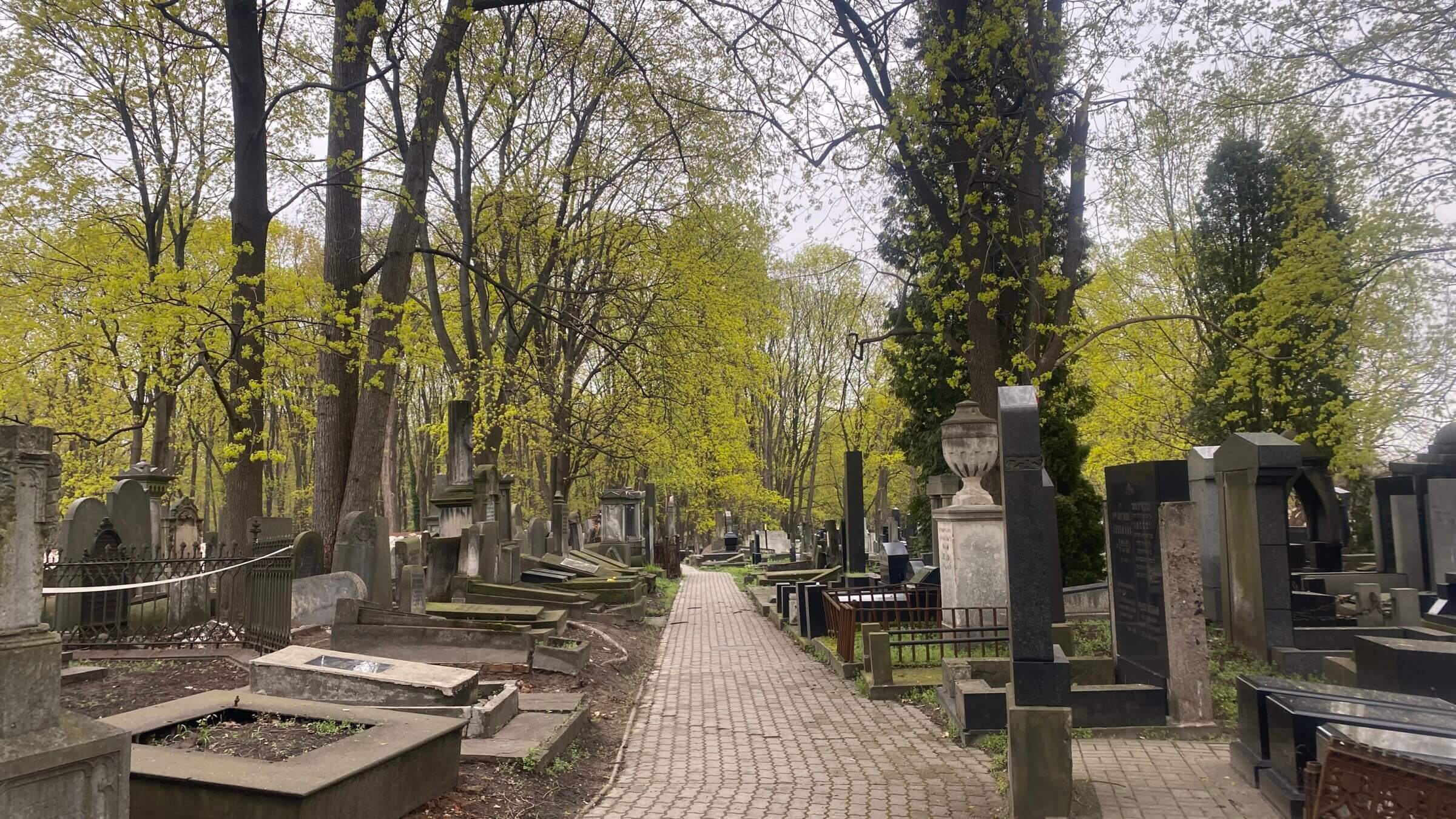 WARSAW — There are millions of dead Jews in Poland, and they seem to haunt the living. 
A couple of days before I flew into Warsaw to join an annual march from Auschwitz to Birkenau, a close friend argued that the trip commodifies Jewish death at the expense of contemporary Jewish life.
But ironically, it is Jewish visitors' attitudes that have so far dampened excitement over the resurgence of Poland's Jewish life.
Our first stop in Warsaw was the Nozyk Synagogue, a beautifully restored ivory square building with neo-romantic columns and a gold and white laced interior balcony, now 2,000 members strong. The sole surviving shul of pre-WWII Warsaw, it was used by the Nazis as horse stables. 
Despite the massive restoration that took nearly a decade to complete, various participants were not impressed, muttering that they couldn't believe that "any Jews would still live in Poland." Many participants on this trip had relatives who perished in the camps of occupied Poland, and there is a palpable sense of rage at what happened here decades ago — and that any Jews have chosen to stay. 
I understand this sentiment: During the Holocaust, Polish Jews had a 1.5% chance of survival, and many of them were targeted by their neighbors who collaborated with the Nazis when the country was occupied. But does this dismissal of Poland writ-large, closing off the possibility of any atonement, help those trying to rebuild in the country once home to nearly one-third of European Jews?  
One woman, who does not have survivors in her family, told me that Eastern Europe is still terrible for the Jews. "We should all be in Israel," she said.
"Do you live in Israel?" I asked politely. 
"No. But I used to."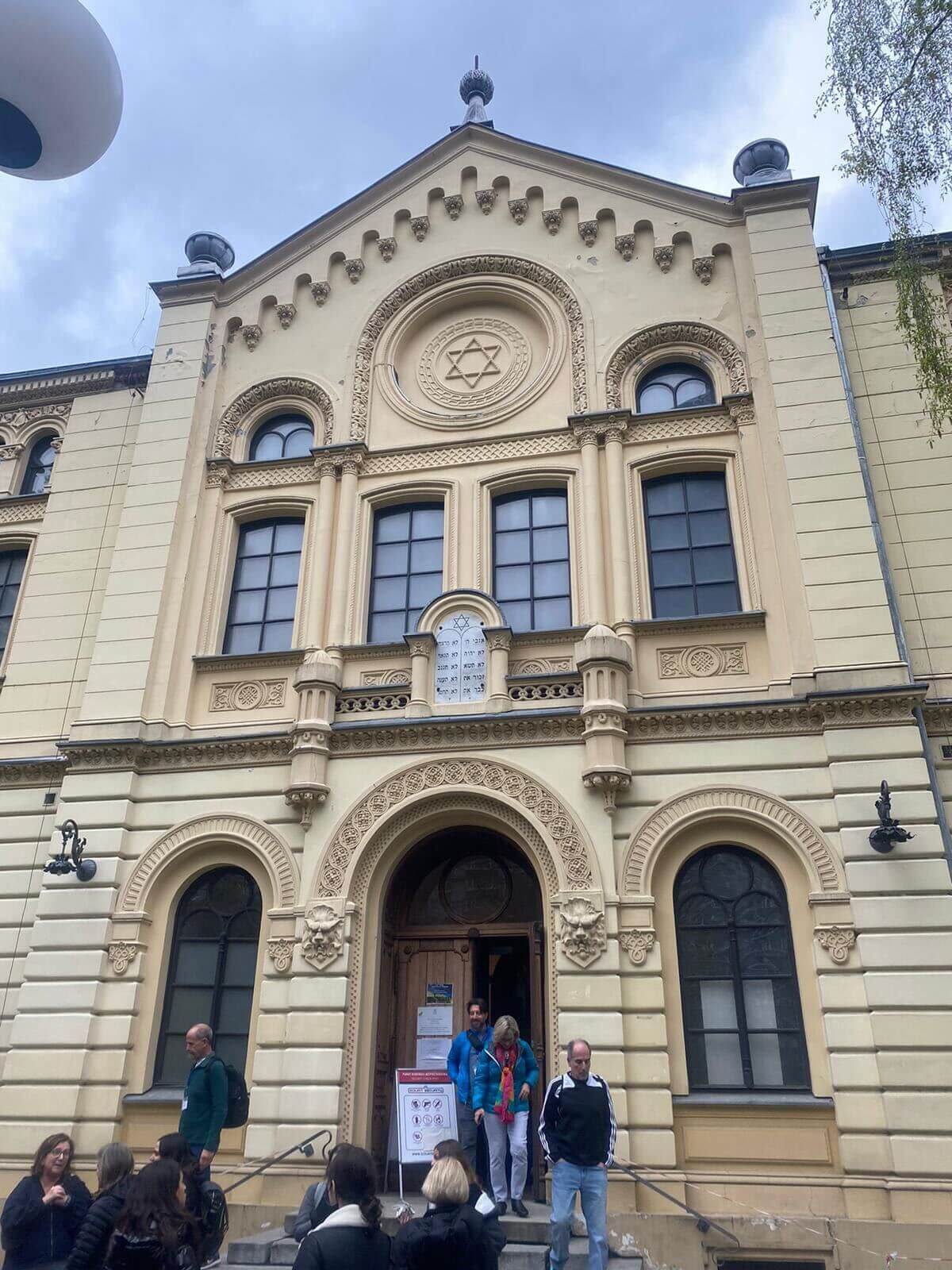 Our next stop was the Jewish Cemetery of Warsaw. I was captivated by the cemetery within a forest, and the tall birch trees with neon green leaves that made a canopy over our heads. 
The headstones, neglected for decades, are in varying stages of being restored: some are brand new black marble while others are covered with moss and jut diagonally into the sky. At one point, I tripped over what I realized was a submerged headstone. 
Walled off with rusty iron planks, a central clearing filled with rocks within the cemetery comprises a mass grave for approximately 100,000 Jews. Jewish tradition teaches that when a life is lost, an entire world vanishes. I looked at all of these jumbled white rocks under a flat gray sky and imagined the 100,000 lost worlds that lay beneath my feet. 
In the Warsaw Ghetto, there was a conflict between the secular Judenrat and the rabbinic authorities over how best to dispose of the bodies that were accumulating on the street. Many Jews in the Ghetto died of starvation and died on the streets where they fell.
The Judenrat wanted to bury each person individually with dignity, but the rabbis preferred to get each body buried as quickly as possible. Ultimately, a combination of halacha and efficiency prevailed, and hundreds of thousands were buried in mass graves by the ghetto's burial society. 
With each story of a life lost, each Nazi atrocity inflicted, each tale of Jewish children as young as eight years old pressed into smuggling food for their families, the mood became increasingly tense. "Never forgive and never forget," one woman spat, as we concluded our tour.
I couldn't stop thinking of these words over dinner at the Chabad of Warsaw. The picture the local rabbi painted of contemporary Polish Jewry was of a community finding its way, of slowly discovering and celebrating each new piece of Yiddishkeit that they learned.
Rabbi Shalom DovBer Stambler spoke of young Poles learning that they were Jewish on the deathbed of a grandmother and having a decision to make: "Should I listen to the life that she didn't say anything about, or should I listen to the thing she told me at the very end of her life?" 
I wondered how these new Polish Jews could make lives for themselves in the shadow of the Holocaust, or when groups such as ours dismissed wholesale the country in which they were trying to rebuild.
"The advancement of a Jewish community is judged not by its splendor, wealth, the number of its members, but rather by how well it can handle its future," the Nozyk synagogue reminds visitors on its website. 
Poland still has a complex relationship with its Jews. But ultimately, visitors bringing an attitude of "never forgive and never forget" only serves to extend the long shadow of the Holocaust over the living Jews in Poland who are still trying to find their way.