Stop bullying drag queens who perform in Israel
Harassing drag performers like me does harm to queer Israelis and Palestinians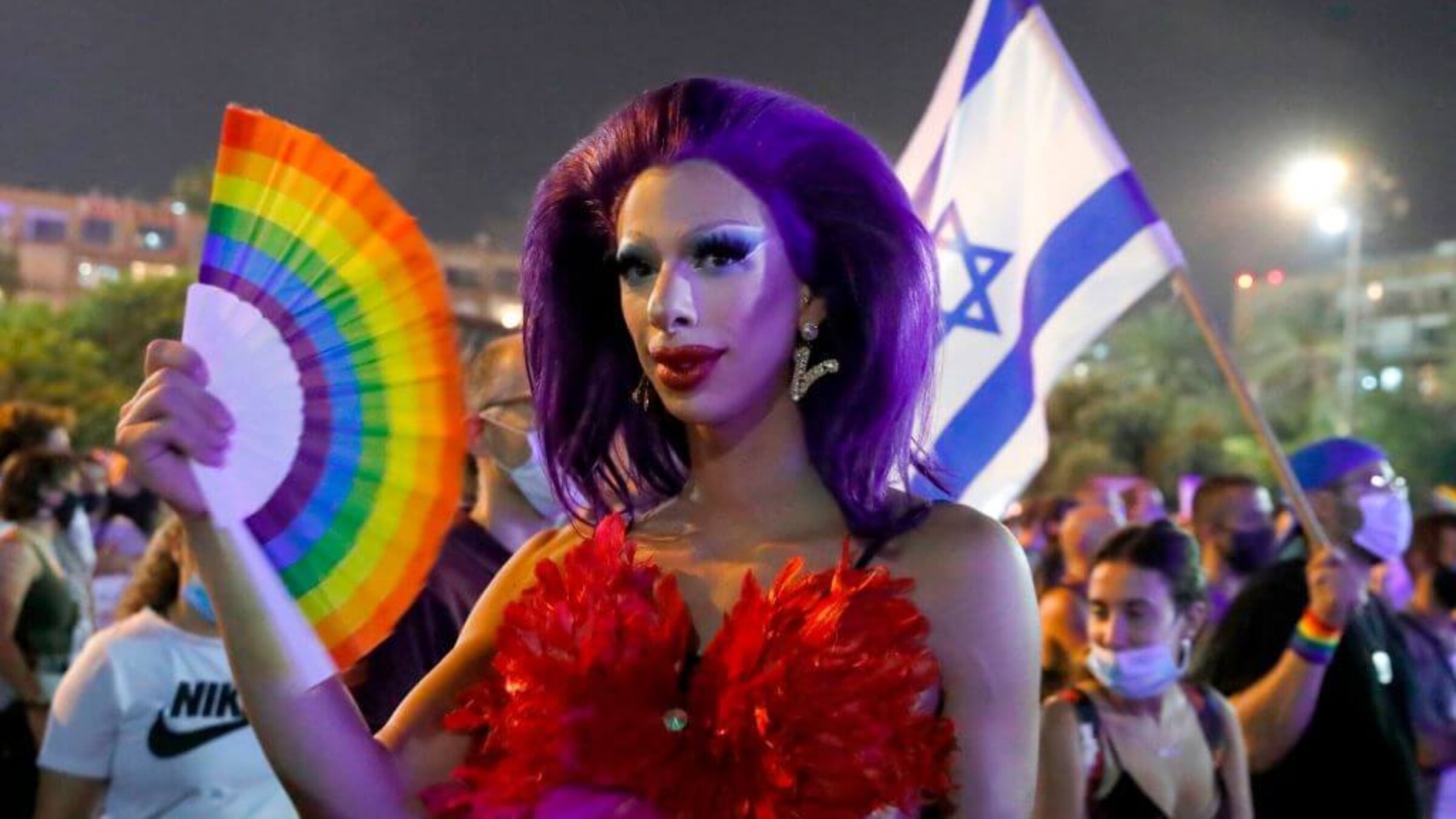 Dressed in gold from head to toe, I put one foot in front of the other and made my way onto the stage.
I opened my overdrawn nude tone lips, batted my fake eyelashes and swallowed my nerves at performing in drag in front of the very Persian Jewish community that I had tried to run away and hide my queer identity from. I sang a mix of Selena Gomez and legendary Iranian pop diva Googoosh, and once I started performing all my anxiety faded away. I felt powerful, beautiful and free.
I was living out my fantasy of being the quintessential Mizrahi goddess, and the audience was living it with me, applauding and singing along. Not only was the little-Matthew-within ecstatic beyond words to express their true self, they were also proud to have been part of something which positively shifted the perception of queer people in the hearts and minds of the Iranian Jewish community.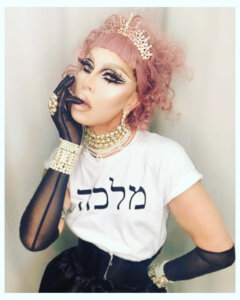 I was reminded that night just how powerful drag can be. That is why it is particularly upsetting to me that the boycott, divestment and sanctions movement has been pushing popular drag queens to cancel their performances in Israel.
Tayce — a queen from "Drag Race UK" — caved to the relentless pressure campaign from BDS and canceled her April 2022 show. American queen Kandy Muse expressed regret on Twitter for ever performing in Israel after being "educated" by BDS activists. Twitter accounts like Does Your Queen FW Israel? exist to bully queens into avoiding Israel and inform on those who do not.
The BDS movement's attempts to shut down drag queens and LGBTQ+ Israelis are not only harmful and regressive, but they punish the very community who are at the vanguard of the push for liberal ideals within Israel.
Growing up queer in a fairly conservative, immigrant Persian family was a struggle. I attended an Orthodox Jewish school in London where I was bullied relentlessly. I had no role models of queer Iranians or Jews. When I came out as a teen, one family member told me to hide who I was and marry a woman. When I discovered drag, my entire world opened up.
At 16, I started "borrowing" my mother's clothes and jewelry and sneaking out to gay clubs where they had drag shows. Watching these stunning gender-defying performers, something clicked inside of me. Something just felt right — I wanted to be like them. The bullied child who lived within me felt an overwhelming sense of empowerment and freedom.
Drag is all about breaking down societal constructs and going against the dominant narrative of what is considered acceptable for men and women. It forces one to examine who they are, ironically through putting on a costume and makeup. It's about freedom from society's constructs, self-expression and liberation.
Drag has played a crucial role in my personal journey of self-expression, self-acceptance and continuous growth as a nonbinary person — and nowhere is the ideal of unity and peace more evident in Israel than among the LGBTQ+ community.
For years, Tel Aviv, dubbed the "gay capital of the Middle East," has been a haven for queer people. It is one of the most open and accepting cities I have ever been to, and hosts one of the largest pride parades in the world. Israel is the only Middle Eastern country to acknowledge same-sex marriage and allow same-sex couples to adopt children.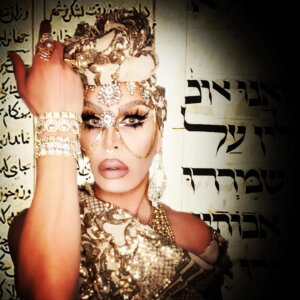 While I can't say Israel's track record with LGBTQ+ issues has been perfect, its progress is leaps and bounds ahead of its neighboring states, mostly because queer activists and organizations within Israel continue to work tirelessly to move the dial in the direction of recognition and inclusion. Discrimination based on sexual orientation has been criminalized since 1992.
Radical anti-Zionists, however, exploit the queer community by willfully spreading harmful disinformation. They dismiss Israel's LGBTQ+ progress as a cynical attempt to "pinkwash" other aspects of the country's complex society. Nowhere else in the world would you reject a country's flourishing queer scene because you disagree with its government on other issues.
The refusal to acknowledge the serious, and oftentimes deadly, consequences for queer people within the Palestinian Territories clearly indicates that anti-Israel advocates and activists care more about demonizing Israel than helping actual LGBTQ+ Palestinians.
Canceling drag shows has no effect on the Israeli government and the occupation. It only furthers animosity toward marginalized people and undermines potential progress and connection between queer Israelis and Palestinians. This exposes BDS's true agenda: bigotry, discrimination and the destruction of Israel by all means — including exploiting and weaponizing the LGBTQ+ struggle.
On my journey to find myself, I have found that visibility and acceptance are essential. The LGBTQ+ community cannot turn a blind eye to those of us who are Jewish or Israeli — we all deserve to be seen and to be proud of who we are. Canceling drag queens because of BDS and anti-Israel xenophobia does not help anyone, most particularly the queer Palestinians for whom BDS claims to speak.
To contact the author, email [email protected].