Even after being taken hostage, heroic Texas rabbi is still welcoming the stranger
When Rabbi Charlie Cytron-Walker let a visitor into his synagogue earlier this year, he was taken hostage. That hasn't stopped his commitment to making everyone feel at home.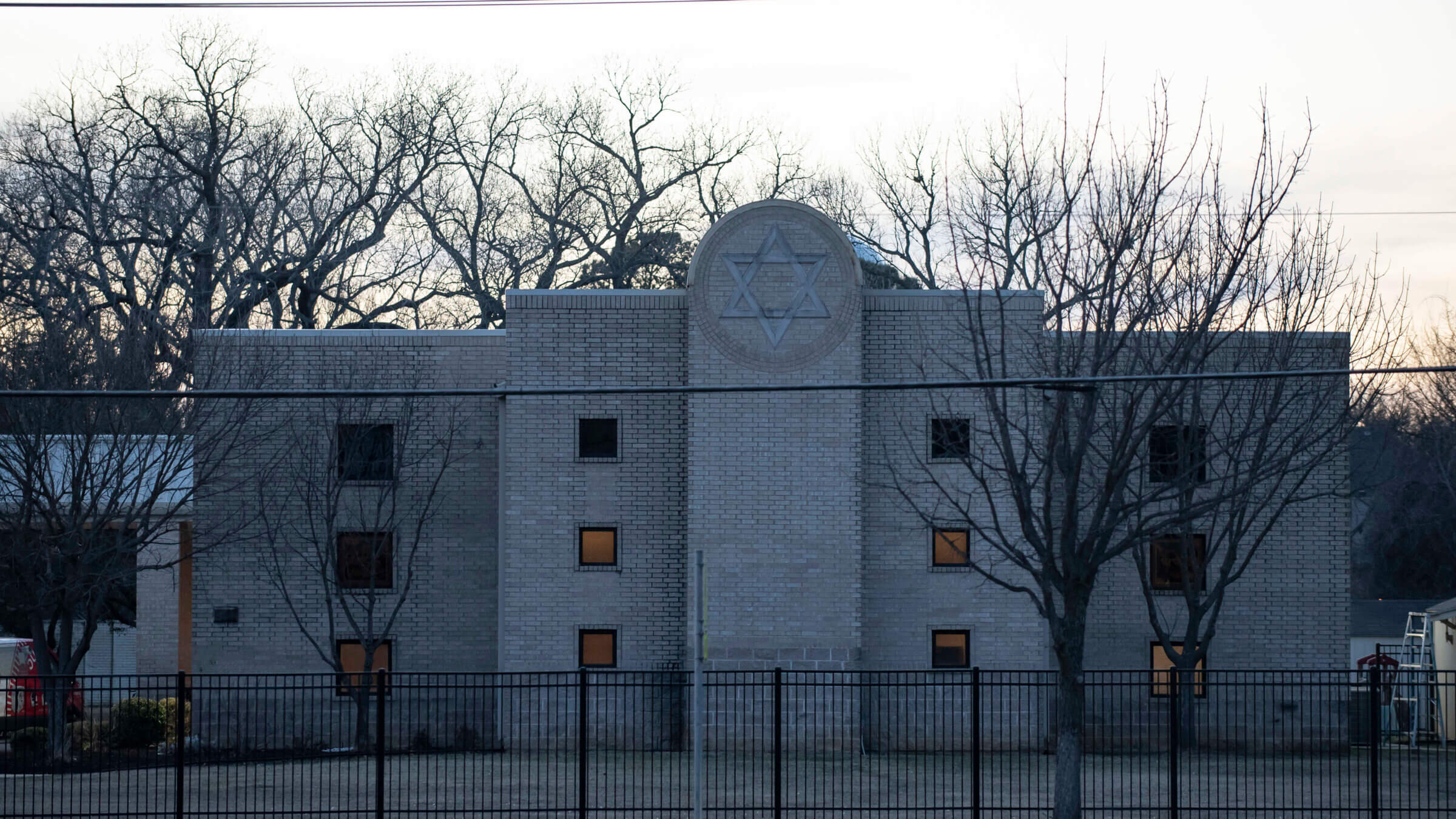 If you are looking for the epitome of a welcoming synagogue, walk through the doors — or the online portal — of any congregation led by Rabbi Charlie Cytron-Walker. 
I'm not just referring to the welcome heard 'round the world last January, when Rabbi Charlie opened the door of Congregation Beth Israel in Colleyville, Texas, for a stranger, prepared him a cup of tea and invited him into Shabbat morning services. As the whole world soon learned, the visitor repaid the rabbi's hospitality by taking him hostage along with three congregants.
As legendary as Rabbi Charlie's acts of kindness were, to say nothing of his calm demeanor and heroic actions that freed himself and the others, I was equally struck by his continued openness at his last service as rabbi of Congregation Beth Israel on June 11. (His next stop is Temple Emanuel in Winston-Salem, North Carolina, where he will serve beginning July 1.)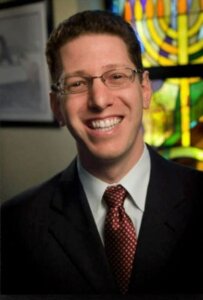 "We have a few people who are joining us on Zoom, including my mom," he said from the bimah. "We also have a nice group in the congregation. It's always a good thing on Shabbat morning to begin with a minyan, and that's a nice way to kick off what is the last service that I'll be leading as the rabbi of Congregation Beth Israel."
I wasn't there, but watched it later online, via the same webcast setup that broadcast the hostage situation live. Like every week, the camera showed Rabbi Charlie and others at the bimah, along with pages from the siddur and YouTube videos of cantorial selections. 
But the shot didn't include the audience, so you couldn't tell exactly how many people attended — except that it was more than a minyan, as the 46-year-old rabbi noted easily without the need for an audible headcount. 
For the past few weeks, I had wondered — and a part of me hoped — that his final Saturday service would be packed to the gills. It didn't appear to be. But anything over 10 is good enough and respectable for a small synagogue in an out-of-the-way locale not overly populated by Jews. That's certainly the case at my shul in Duluth, Minnesota.
Yet it wasn't the quantity of those attending but a quality about them that struck me: specifically, that some of them were people Rabbi Charlie didn't know or only recently met.
"We have a few people who are relative newcomers to CBI," he said at the conclusion of the service, introducing a mother and daughter who had attended for the first time the previous week, another who had been there before but attends another synagogue and "is checking us out," and still another whose name he didn't know, greeting her: "It's very nice to meet you." 
To the whole congregation, he added: "If there's anybody else that you have not had a chance to meet that looks unfamiliar, y'all are all a part of the CBI community, and so go ahead: I encourage you to meet somebody that you don't know this morning."
In other words, at his very last service in the house of worship where he almost lost his life, Rabbi Charlie continued to welcome the stranger.
All right, maybe I'm reading too much into it, or failing to exercise Journalism 101 by checking out the basics. I could simply call Congregation Beth Israel and find out how many were there, who was visiting from where and what connection they may have to longtime members.
But I don't want to or need to: I know compassion and caring and respect for humankind when I see it, even online, and it will be with Rabbi Charlie, wherever he goes.
To contact the author, email [email protected].