Opinion
The Jewish case for reelecting Jerry Nadler has little to do with him
Redistricting may leave New York City, for the first time in a century, without a Jewish representative in the House.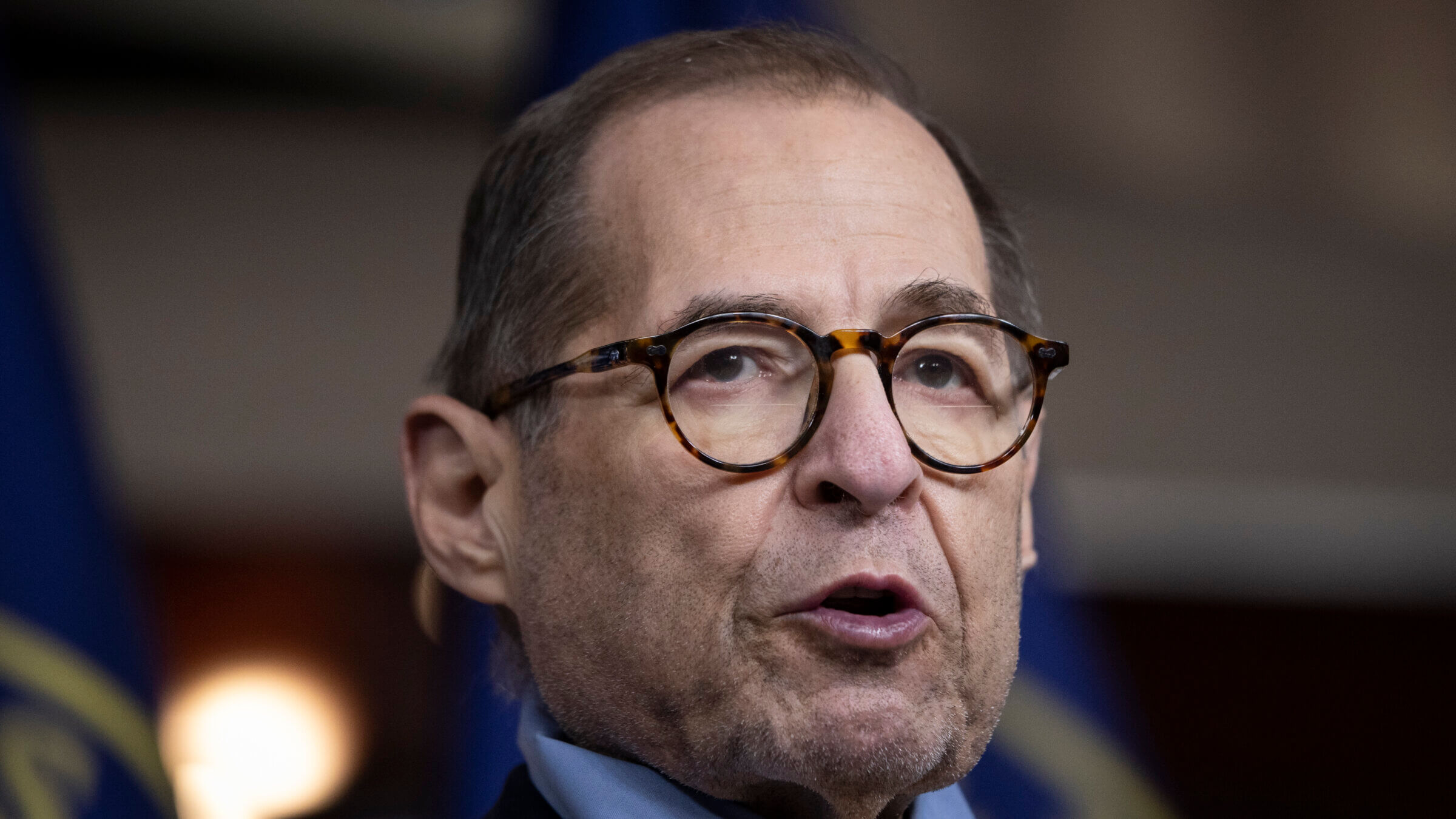 One of the most competitive congressional races in New York this year will pit two longtime incumbents, Jerry Nadler and Carolyn Maloney, against each other.
Maloney, who currently represents the East Side and parts of Queens, and Nadler, whose district includes the West Side and parts of Brooklyn, are both septuagenarians and powerful committee chairs. They have each been in Congress for close to 30 years, are well-liked in their current districts and can raise substantial amounts of money.
They are now running against each other in a Democratic primary scheduled for Aug. 23, in a new district that is entirely in Manhattan and includes most of midtown and pretty much all of both the Upper West and Upper East sides.
The logic of combining the neighborhoods is in some respects understandable: although they still have distinct characteristics, they're not as different as they were a generation or two ago.
But the move may also mean that New York City, for the first time in a century, may be without a Jewish representative in the House.
Roughly 1.1 million Jews live in the five boroughs, with another half million or so in the greater metropolitan region. Approximately one of every eight residents of the city is Jewish, and about one of every seven Jewish Americans live in New York City.
The idea that New York City should have at least one out of its 13 members of Congress be Jewish is pretty reasonable, but recent redistricting moves have jeopardized that.
During his almost 30 years in Congress, Nadler has been more solid than a standout. He has been a reliable liberal voice, reflecting the views of much of his heavily Jewish district, and has carved out a position on Israel, supportive but not entirely uncritical, that is consistent with that of most of his constituents.
However, it is tough to think of a major piece of legislation connected with Nadler's name. As chair of the Judicial Committee in the House, he had some high profile moments during the presidency of Donald Trump, but he did not emerge as a true national figure in the way, for example, Adam Schiff, who represents parts of Los Angeles and is chair of the Select Committee on Intelligence, did.
Nonetheless, if Nadler loses, New York City will be without Jewish representation in the House.
If Nadler were running against a Jewish opponent or a weak candidate, it wouldn't matter, but he has been thrown into a tough race against Carolyn Maloney, who has a solid but unspectacular record in Congress and has represented a smaller but still substantial Jewish constituency in her own district. Her record, like Nadler's, has always been very strong on issues of importance to American Jews.
This leaves voters and Nadler in a strange position. East Side voters who are familiar with Maloney, regardless of whether or not they are Jewish, may simply vote for a representative they know and like.
Similarly, Nadler cannot aggressively run on the issue of New York needing Jewish representation, because it would come close to suggesting Maloney is dangerous or bad for the Jews, an assertion that would be absurd and offensive.
It's unlikely that Jonathan Cervas, the Carnegie Mellon professor charged with redrawing the state's congressional maps, thought about whether or not New York City risked losing its only Jewish member in the House, or the unique role that this city plays in the politics, culture and history of American Jews.
But it is a strange oversight, as redistricters generally strive to represent diverse groups and keep communities together whenever possible.
New York City is an extremely diverse city, and its representation in Congress should reflect that. It is good that Black, Latino, Asian, LGBTQ+ and members of other minority groups comprise the city's delegation to Congress.
But Jews are an important part of New York City's diversity, and a congressional map in which the only way to get a Jewish member from the city is if he defeats a 30-year incumbent in a primary is, at best, extremely insensitive to that fact.
To contact the author, email [email protected]