The Supreme Court's decision on the EPA is devastating. Jews must hold that grief as we forge ahead
As many Jews double down on confronting climate change, we must accept both the brokenness and wholeness of this painful time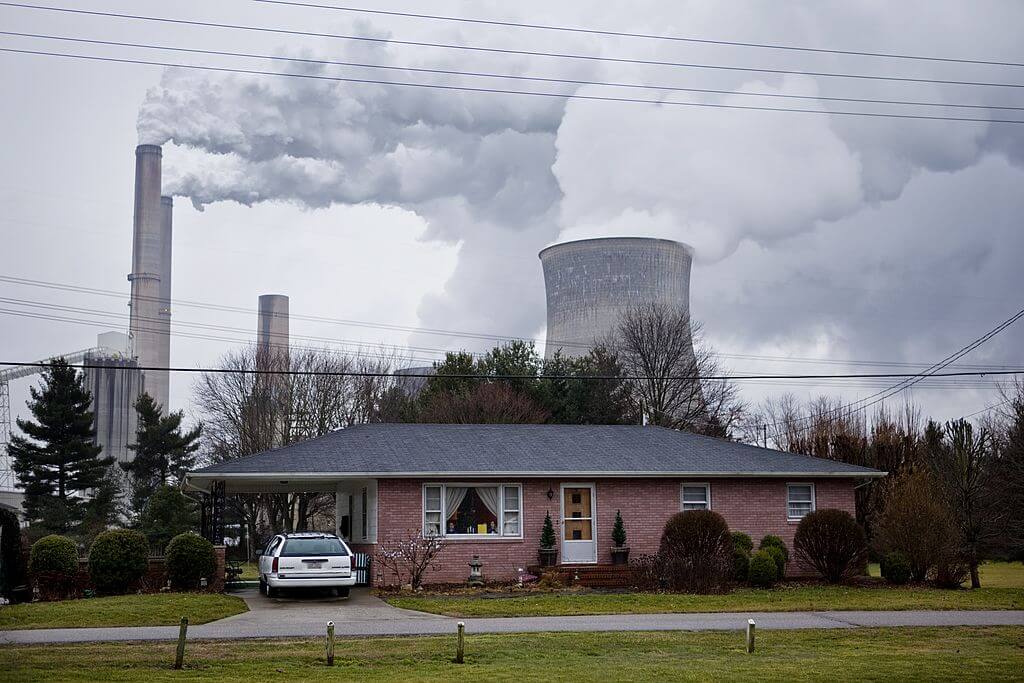 There are almost no words to describe the devastation the Supreme Court has wreaked in the past week. I find hope in how members of the Jewish community have rallied in response to rulings like Dobbs v. Jackson Women's Health Organization, which takes away the constitutional right of bodily autonomy for all, and impedes our religious freedom.
And today, the Supreme Court ruling in West Virginia v. EPA takes aim at the Clean Air Act — the landmark environmental law signed by President Richard Nixon in 1970, as Americans were waking up to the harmful impacts of pollution on public health and the environment. The Clean Air Act saves over 200,000 lives per year by regulating the pollution that causes asthma, bronchitis, heart disease and cancer. 
The Supreme Court's 6-3 ruling not only severely limits the Environmental Protection Agency's ability to regulate carbon pollution that is driving the climate crisis but calls into question Congress's ability to delegate any regulatory authority to federal agencies — a giveaway to big polluters and corporations.
As Justice Elena Kagan writes in her dissent: "I cannot think of many things more frightening."
This decision makes the uphill climb to stave off climate catastrophe and address environmental injustice even more difficult.
In devastating moments such as these, I find myself returning to one of my favorite stories in the Torah. In the book of Exodus, when Moses descends from Mount Sinai with the two tablets and sees the Israelites dancing around the golden calf, he smashes the tablets in anger. But the broken shards of the tablets are not disposed of or even buried, as is the custom of sacred texts and artifacts. Instead, they are placed in the most sacred place, the holy Ark, alongside the whole second set of tablets Moses later receives.
In the holiest of holies, brokenness and wholeness coexist side by side, carried on the backs of the Israelites, as they wander in the wilderness, in search of the promised land.
Americans are in a moment of profound brokenness. Many of us are feeling despair, anxiety, and grief with the reversal of Roe v. Wade, massive gun violence and a fractured democracy. We know that human and planetary suffering will increase as a result of this Supreme Court's rulings — both in the near future and over the course of the next decades. 
Simultaneously, we also experience moments of wholeness: in the people we love, in our communities, in the awe of waking each day to a tangled, beautiful world, and in our ability to come together in strength. 
Even as we grieve, we must continue journeying forward toward the thriving, just, and sustainable world we envision. Amid the cascade of painful news, we know that we still have the power and agency to build that world.
Many Jews and allies are showing up in ways large and small, from donating to abortion funds or rallying for reproductive justice to joining with other faith leaders in moral calls to action.
Today's ruling in West Virginia v. EPA will have a chilling effect on critical executive climate action, but we have other levers for change. In the coming months, my organization, Dayenu, will launch a nonpartisan voter mobilization effort, to ensure that Jewish and climate voters in key states — and our elected leaders — understand what's at stake in this crucial moment.
When Congress returns from their July 4th recess, there will still be an opportunity for our leaders to at long last pass a budget reconciliation bill that invests in justice, jobs and renewable energy for all. That's why Jews across the country are calling members of Congress, giving them the strength and encouragement to do what science and justice require.
To contact the author, email editorial@forward.com.