Israel inspired al-Zawahri's jihad. Here's why he failed.
The assassinated al-Qaida leader tried in vain to avenge the Arab world's humiliating defeat in 1967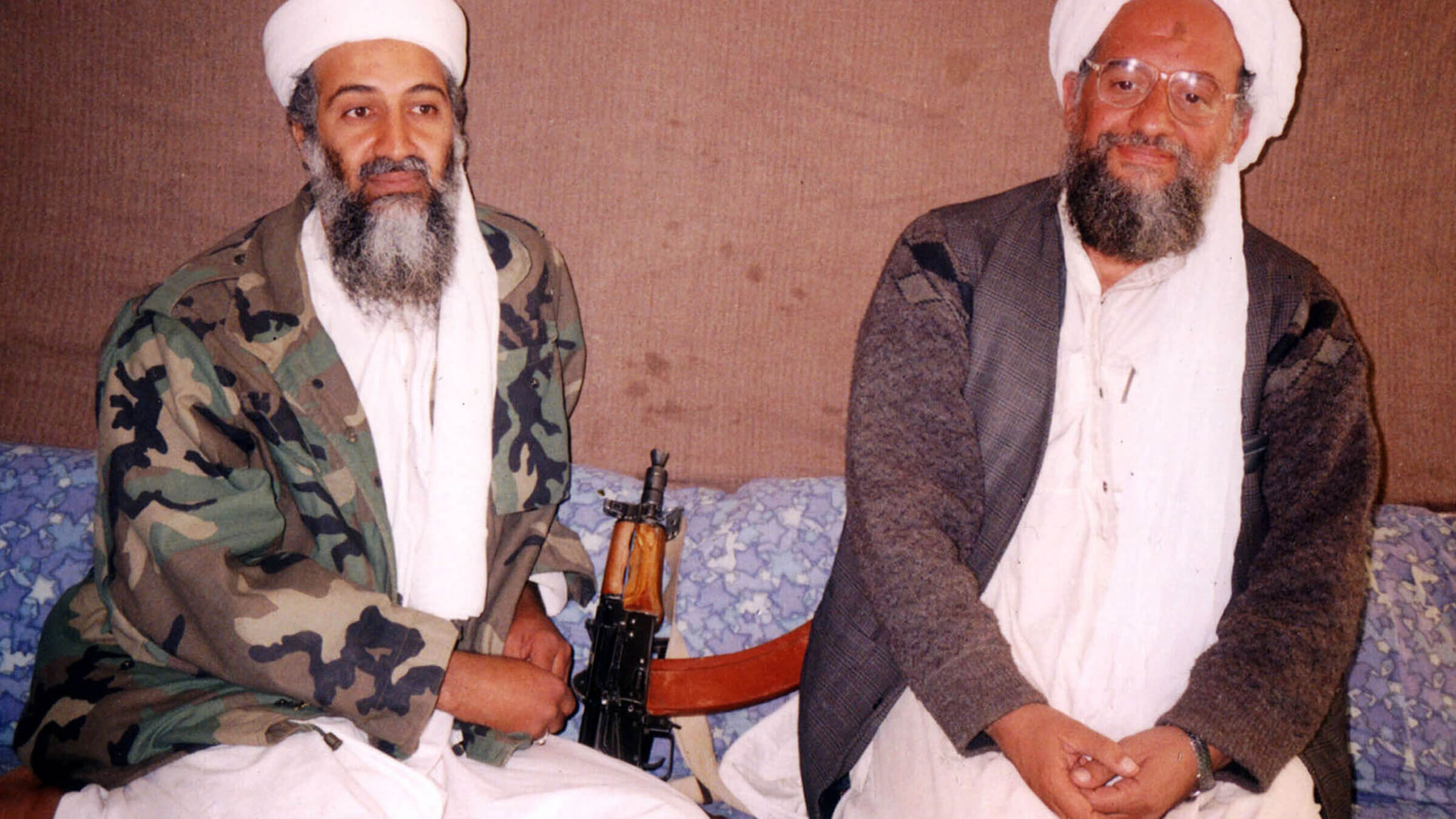 Ayman al-Zawahri was a 16-year-old student in Cairo when Israel launched a preemptive war that all but destroyed Egypt's military and brought Egypt, Jordan and Syria to a humiliating defeat in six days. It was that 1967 war that launched al-Zawahri on the path of becoming a fundamentalist and terrorist — a path that ended Sunday morning in Kabul, Afghanistan, when a CIA missile killed al-Zawahri, who was 71.
"The most important event that influenced the Jihad movement in Egypt was the 'Naksa' (or 'the Setback') of 1967," al-Zawahri wrote in his memoir. "The idol, Gamal Abd Al-Nasser, fell. The tyrant leader who used to threaten and pledge in his speeches to wipe out his enemies turned into a winded man chasing a peaceful solution to save at least a little face."
But if it was Israel's military prowess that turned the course of al-Zawahri's life — and made him the world's most dangerous terrorist ideologue — why was he singularly unsuccessful in attacking Israel?
It wasn't that others in al-Zawahri's al-Qaida never tried. Richard Reid, the man who was caught trying to use a shoe bomb to blow up a passenger plane in December 2001, had just months before toured Israel on a reconnaissance mission for al-Qaida. 
In 2002, one group of al-Qaida operatives attacked a hotel in Kenya frequented by Israelis and killed three of them, plus a dozen others. Another cell tried and failed that same year to down an Israeli passenger plane taking off from Mombasa International airport. In 2003 al-Qaida attackers in Casablanca attacked four Jewish sites, killing 27 bystanders, none of them Jewish.
In April 2003, a suicide attack by two al-Qaida-inspired jihadists from Britain killed three Israelis and wounded more than 50 at Mike's Place in Tel Aviv. And in 2010, another al-Qaida-inspired group, this time made of of Arab Israelis in Nazareth, killed an Israeli taxi driver.
These attacks left tragedy and destruction in their wake, but they never came close to matching the rhetoric of al-Zawahri's speeches.
In a 2013 video he produced for the 46th anniversary of the 1967 War, al-Zawahri said Muslims countries around the world would continue the holy war against the United States and Israel. Al-Zawahri told his followers that only an Islamic caliphate could liberate the Al Aqsa mosque and Palestine.
But al-Zawahri's minions were never able to strike a direct blow against the putative inspiration for his jihad. 
One reason is that by the time al-Qaida coalesced as a military force, Israel was far ahead of the rest of the world in preventing terrorist attacks on its soil. Through bitter experience, it had deepened its preparedness to defend its citizens at home and abroad.
But Israel also had help — including from other Muslim-majority nations. Yoram Schweitzer and Aviv Oreg, Israeli military analysts, documented in a 2014 study of al-Zawahri, Israel and the Jews how Israel's neighbors in Egypt, Jordan, Syria and even Hamas in Gaza helped prevent al-Qaida from launching cross-border attacks, anxious to prevent Israeli retaliation that could seriously harm their countries. 
"Most efforts to breach Israel's borders were prevented by a defensive cordon surrounding Israel," they wrote, "created by its neighbors in the Arab world, especially Jordan and Egypt, and even — paradoxically — its enemies, such as Syria and Hezbollah in Lebanon." 
In a 2021 report, the Anti-Defamation League concluded that al-Zawahri's failure to successfully attack Israel ruined his organization's credibility and "damaged its reputation among many Islamist extremists."
The Israel of al-Zawahri's rhetoric was a foreign, transient and corrupt interloper in the heart of Islam, ruled by "pigs, apes and cowards" and seeking complete domination over Arab lands. He couldn't understand that Arab leaders saw Israel for what it actually is: a real nation in the real world.
The terrorism expert Nimrod Raphaeli said al-Zawahri urged his followers, should al-Qaida falter, to continue the war against the "Crusader-Jewish enemy" and "against the Americans and the Jews in their homes and against their bodies." 
While al-Zawahri was pushing fantasies about a jihad that would return the holy Al Aqsa Mosque to Muslim sovereignty, actual Muslim leaders in the Gulf States were signing peace treaties with Israel — the Abraham Accords — that guaranteed Muslims expanded access to Aqsa, which Jews call the Temple Mount.
Al-Zawahri rose and fell while Israel and its Muslim neighbors just… rose.
It's unclear what dies with al-Zawahri. Just a year ago, analysts were saying he had succeeded against all odds in reestablishing a connection with the Taliban and would likely pose a threat for years to come. Instead, he was assassinated.
But his words have inspired a generation of jihadis, who did evil at his behest.
​​"I have a personal account to close with al-Qaida, more so with al-Zawahri the 'ideologist,' than with bin-Laden or Khalid Sheik Mohammed, the executioners of our son, Daniel," Judea Pearl, the father of slain Wall Street Journal reporter Daniel Pearl, tweeted at the news of al-Zawahri's death. "Today I feel an inch closer to closure. Angels in heaven tell me they feel that way too."
Al-Zawahri succeeded in selling his fantasy to some, but ultimately failed in his quest for vengeance against the country and people that inspired his radicalization. Or, to paraphrase al-Zawahri himself, the tyrant leader who used to threaten and pledge in his speeches to wipe out his enemies, turned into a winded man chasing a violent solution.