We know the names of Envigo's cute rescued beagles. Here are the names of the people who abused them.
Judaism demands personal responsibility. This animal testing scandal shows how our society avoids it.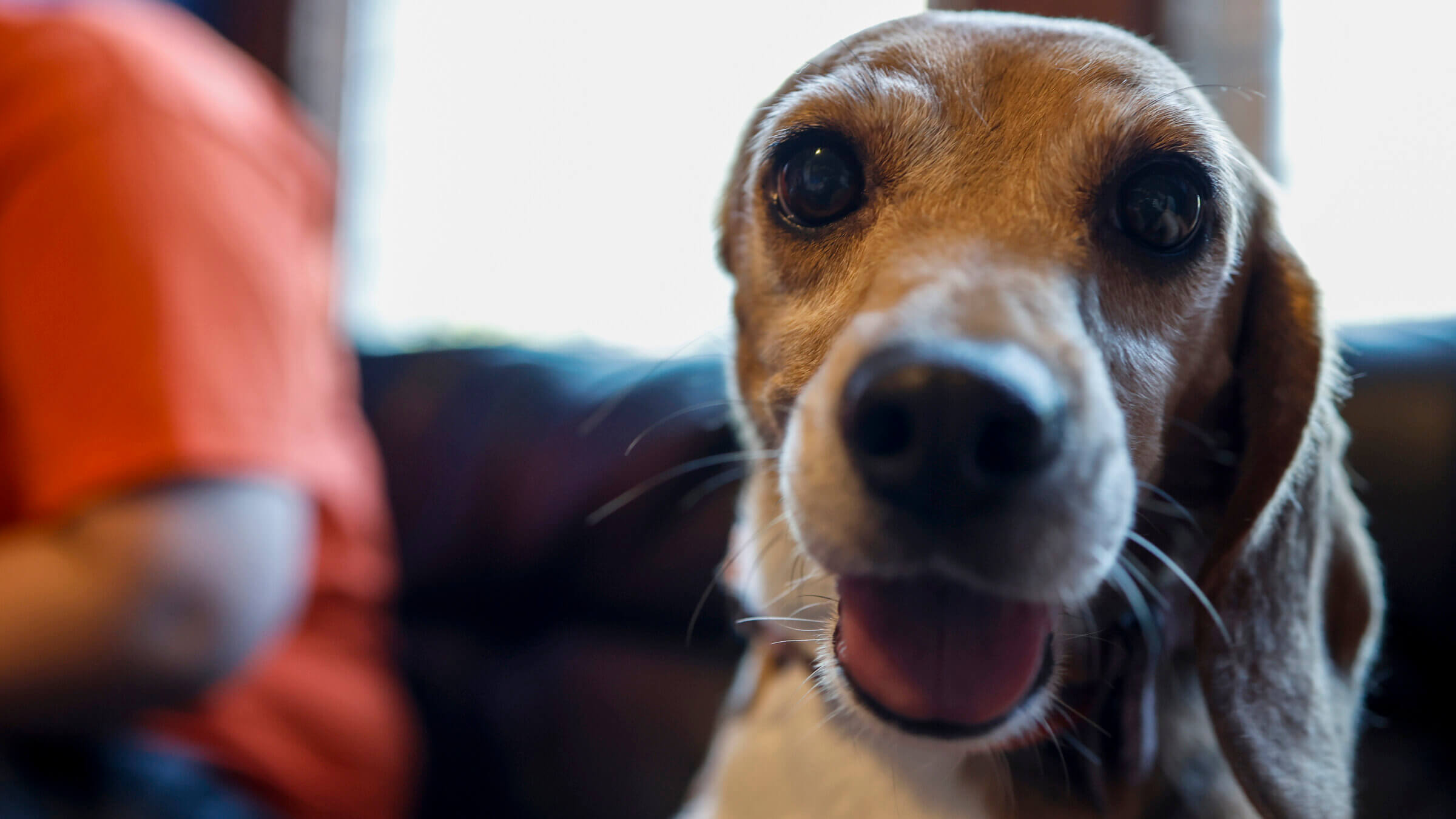 After Prince Harry and Meghan Markle adopted an 8-year-old rescued beagle named Mamma Mia, her sweet, sad eyes made headlines.
Readers learned her name and the names of some of the other 4,000 beagles rescued last July from the Envigo breeding and research plant in Cumberland, Virginia.
What readers didn't learn is the names of the humans who run the company that caused this suffering.
Two of their names are Adrian Hardy, the company's executive vice president, and Dr. Helmut Ehall, the director of veterinary services.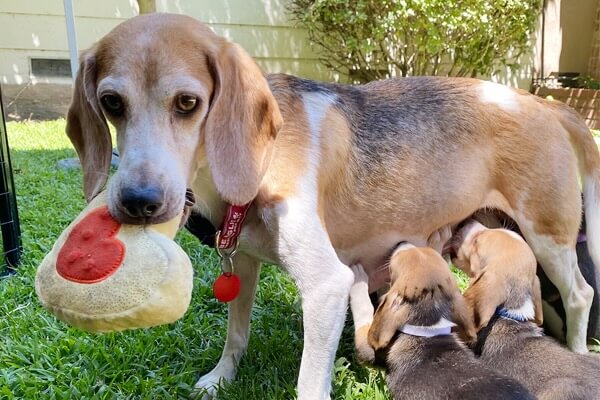 Why is it if you follow this disturbing story you'll hear about the dogs — Mamma Mia, Goose, Tater Tot, Fig and Starlord — but not the names of the men and women who let her and other dogs be so miserably mistreated? Because we live in a society that masks personal responsibility behind legal corporate smokescreens.
The Envigo debacle is further evidence that all too often, our society and our laws allow people to avoid personal consequences — or even notoriety — for their actions.
That's what happened in Cumberland. A 2021 investigation by People for the Ethical Treatment of Animals, followed by local news investigations, found that between 4,000-5,000 beagles at the facility that breeds dogs for laboratory experiments were kept in cramped, feces-filled cages, their food supply infested with maggots. 
A lawsuit filed against Envigo in May 2022 by the Department of Justice for multiple violations of the Animal Welfare Act asserted that 350 puppies were found dead among their live littermates and mothers after being crushed to death inside the cages or after suffering from fluid buildup in their brains. 
An undercover PETA video shows one Envigo worker, not trained in veterinary care, shoving a needle into a puppy's head without anesthesia in an attempt to expel the fluid. The dog's screams are deafening.
Envigo, which was bought by the testing company Inotiv in 2021, settled the suit in July. The company agreed not to conduct further breeding at the Cumberland facility and to give the beagles left alive to the Humane Society.  
"We believe this settlement is a fair and just resolution of the government's claims raised in the civil enforcement action," a DOJ spokesperson told the Forward.
Because the suit was a civil, not criminal, action, not a single Envigo executive was held responsible. The company paid a nominal fee for the rescue and relocation of the animals it abused. Animal rescue agencies raised the rest of the funds with donations and T-shirt sales.
It was left to the general public — including Meghan Markle and Prince Harry, who sneaked after hours into the San Fernando Valley home of the Beagle Freedom Project to pick up Mamma Mia — to clean up the mess.
Meanwhile Envigo's very human personnel have avoided  accountability, so far, though the Justice Department could still pursue criminal charges.
An Inotiv spokesperson declined to answer questions from the Forward, referring me to a press release that said, "the settlement is not an admission of liability or wrongdoing by Envigo with regard to its past operation of the Cumberland Facility."  Carmen Wilbourn, an Envigo executive, blamed COVID-19 for staffing and oversight problems at Cumberland.
Legislators who demanded Cumberland's closure  and the Department of Justice said the company had plenty of time to fix well-documented problems, but chose not to. In other words, actual people made actually callous decisions.
The relationship between personal ethics and corporate liability is a central aspect Jewish law, but the specifics of how they play out in each case are complicated and often unsettled. What's clear is that no position or title voids moral agency or accountability.
"Jewish law rejects the proposition that one's vocation alters one's fundamental ethical duties," writes Steven Resnicoff, who teaches Judaic law and studies at DePaul University. In other words, a person can't shirk ethical duties "by saying that he or she is acting as an agent for someone else (including a corporation)." 
But it's easy to shirk where there is no shame. Perhaps if the men and women responsible for the suffering of so many animals over such a long period of time knew that their names would become as public as the beagles', they would have acted more humanely, more quickly.
If you doubt that, consider a 2003 study in which scientists observed that dogs steal less food when humans are watching them. 
"Many animals are acutely aware of their social surroundings, and an audience can trigger changes in behavior," wrote Jennifer Jacquet in her book, "Is Shame Necessary?"
If watching and shaming works for dogs, imagine how well it could work on humans?