Will the Biden administration's strategy for combatting antisemitism get it right?
Right-wing extremism — not anti-Israel sentiment — is the problem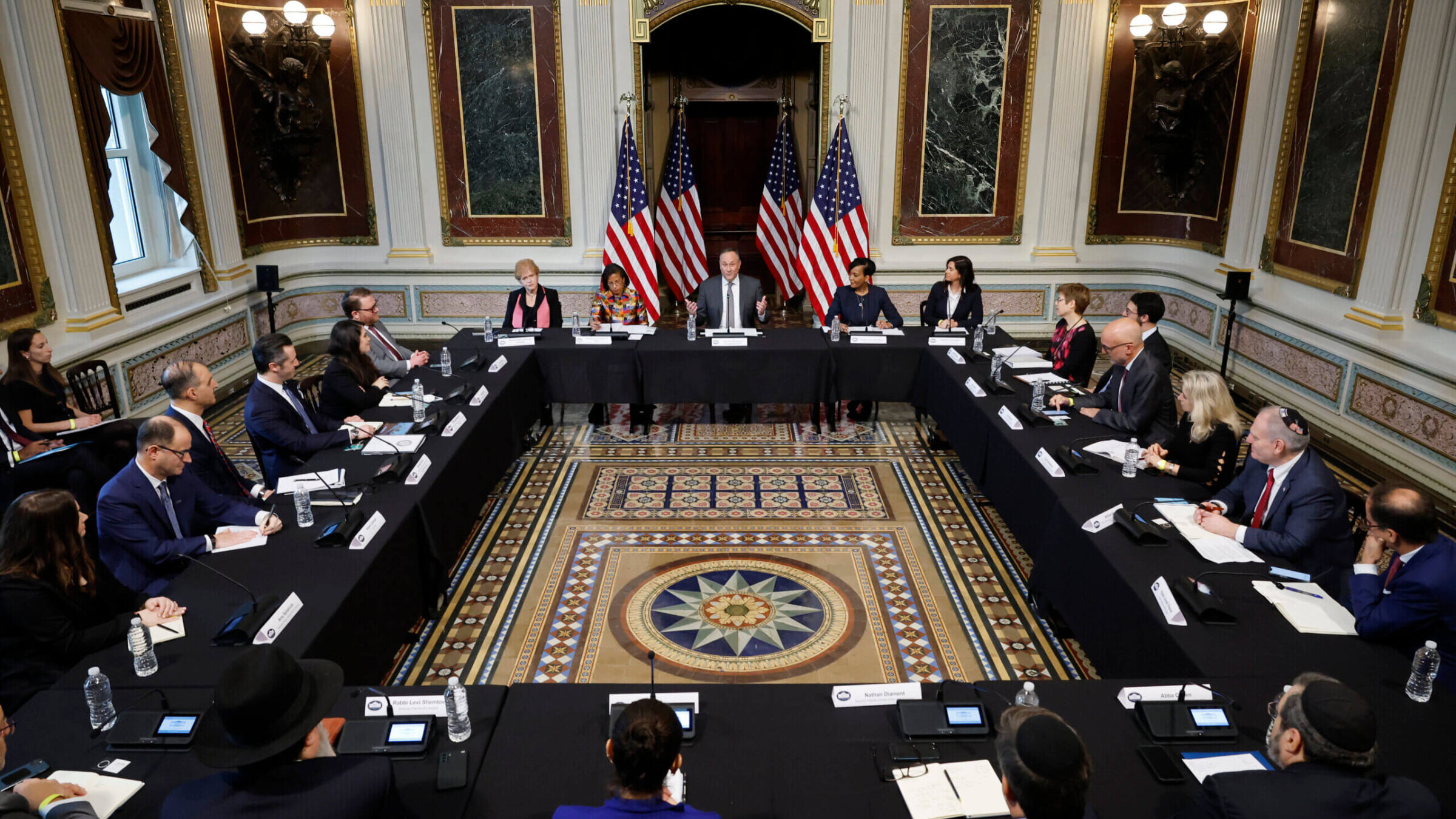 The Biden Administration is expected to release its national strategy for combating antisemitism later this week. It's a sadly necessary initiative, given the frightening rise in antisemitism globally and in the United States.
The Anti-Defamation League observed a 36% increase in reported incidents of antisemitism in the United States in just the past year. Incidents of antisemitism nationally are at their highest level since the ADL began tracking such data.
Recent polling indicates that 97% of Jewish voters are concerned about antisemitism in the United States.
The release of the Biden administration's strategy will be a welcome contribution to the fight against this ancient hatred on a number of fronts. From discussions with those informed of the report's final shape, the strategy promises to be action-oriented with a focus on concrete recommendations and specific steps for federal agencies and other actors to take. Taken together, this kind of comprehensive, all-of-government approach is precisely what addressing a problem of this scope demands.
Of course, no single report or strategy provides the silver bullet for addressing the problem.  There is so much for our government — and our broader society — to do. 
Necessary steps start with education that promotes pluralism, tolerance and coexistence; stricter limits on hate speech and disinformation on media platforms; enhanced training throughout government on spotting and addressing bigotry and hate in real time; and, of course, necessary enhancements to efforts to protect vulnerable facilities and the at-risk communities gathering there.
The mandate of the White House Working Group — from the get-go — was appropriately broad, recognizing that the battle against antisemitism is one piece of a larger struggle against hatred, bigotry and white nationalism that affects many communities, not just Jewish Americans. Its outreach too was wide-ranging. Voices from many corners of the Jewish community, many with differing views and priorities, were all heard. 
One hopes the overall good work the White House is doing as it pulls together scores of concrete steps and recommendations for productive government action will not be undermined by an unproductive debate over the definition of antisemitism that is distracting the focus of some Jewish communal institutions.
Some organizations are focusing significant energy on pressing the Biden administration to formally adopt or otherwise codify for domestic use a definition of antisemitism put forward by the International Holocaust Remembrance Alliance, even threatening not to welcome the entire strategy if it doesn't adopt the IHRA definition.
For those who don't follow this closely, the key weakness of the IHRA presentation is that seven of the 11 "contemporary examples" of antisemitism it provides deal with Israel. Those — like me — who are hesitant about formally adopting the IHRA definition and its examples as a standard for enforcing domestic law are concerned that it can be used to shut down free and open debate over Israeli government policy.
Charges of antisemitism are frequently used in attempts to silence and penalize those who criticize Israeli government policy toward Palestinians, and limiting criticism of Israeli policy in academic or communal settings does not need to be a central element of a national strategy to address antisemitism.
Kenneth S. Stern, an antisemitism expert and a primary drafter of the text which became the IHRA definition, has repeatedly testified in opposition to such efforts. "The purpose" of the working definition "was to take a temperature, not to create a blunt instrument to label anyone an antisemite," Stern has said.
Focusing efforts to combat surging antisemitism on limiting criticism of Israel is misguided. The most common antisemitic hate crimes in the United States are acts of vandalism, intimidation and assault that usually have nothing to do with Israel.
A swastika painted on a Jewish community center, assaults on Jews wearing traditional attire, the exclusion of Jewish students from campus activities on the purported basis that they are Zionist, and murders of worshippers in a synagogue will not be solved by tamping down on criticism of Israel. Formally codifying the IHRA definition into law doesn't help prevent these kinds of attacks or address the ignorance which gives rise to such bigoted hatred.
Yet to hear some proponents of the IHRA definition discuss antisemitism, you'd think the tide of hatred faced by Jewish communities around the world is rooted in criticism of Israel. Amichai Chikli, the Israeli minister for Diaspora Affairs and the Struggle Against Antisemitism, actually said just that, recently telling a group of visiting Jewish Americans that, "Antisemitism today is mainly the demonization, delegitimization and double standards applied to Israel."
Roughly three-quarters of Jewish Americans, in contrast, say that the political right, Donald Trump and the MAGA movement are responsible for the rise in antisemitism in this country. 
 It is undeniable that critics of Israel can sometimes cross the line into antisemitism. Those who cross this line should be held accountable when they do so. But focusing on defining what is and isn't appropriate criticism of Israel, while surging right-wing antisemitism is literally killing American Jews, is missing the most dire threats we face.
To contact the author, email [email protected].