'Entire neighborhoods were wiped away' : United Hatzalah medic on Morocco's devastating earthquake
More than 2,900 people are dead after the 6.8 magnitude earthquake struck late Friday evening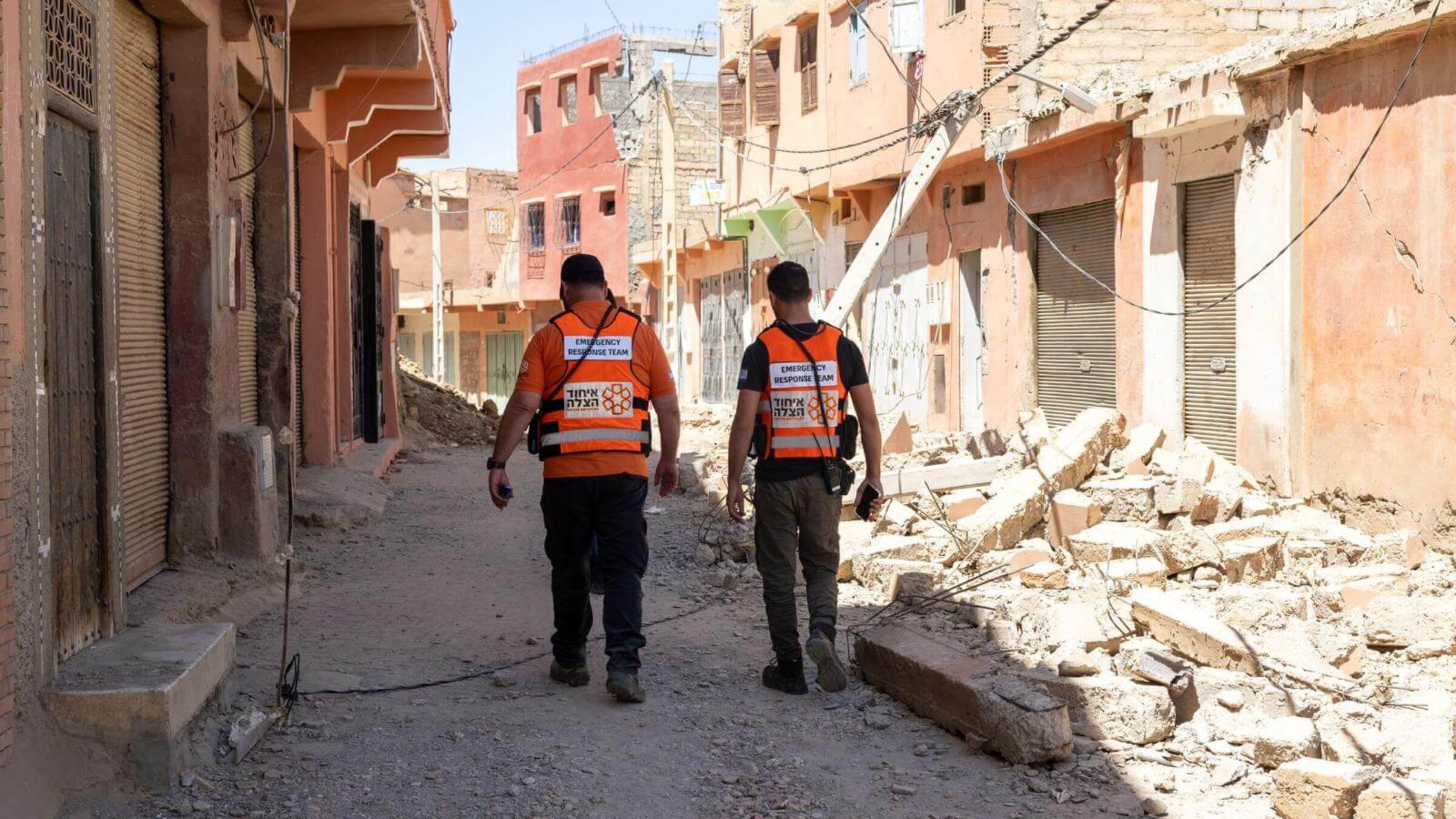 As my United Hatzalah emergency relief team of four people ventured into the rural areas of the Atlas Mountains in Morocco Sept. 10, the extent of the devastation became evident. A magnitude 6.8 earthquake had struck two days before. Everywhere around us was desert with villages scattered among the mountaintops and valleys. In many cases, these villages suffered tremendously as entire neighborhoods were wiped away or collapsed on themselves.
We saw injured individuals, destitute families weeping over their destroyed homes and corpses peeking out of the rubble. For many, the earthquake had stripped away whatever little they had, leaving them with absolutely nothing. It was heart-wrenching and overwhelming.
United Hatzalah doesn't call its volunteers on Shabbat unless it is a life-threatening matter, but even as a Shabbat-observant Jew, I keep a phone nearby just in case. Alerts, I'm used to; phone calls, I'm not. When the call came in the day after the earthquake and I saw it was from headquarters, I knew it had to be an emergency, and I answered without hesitation.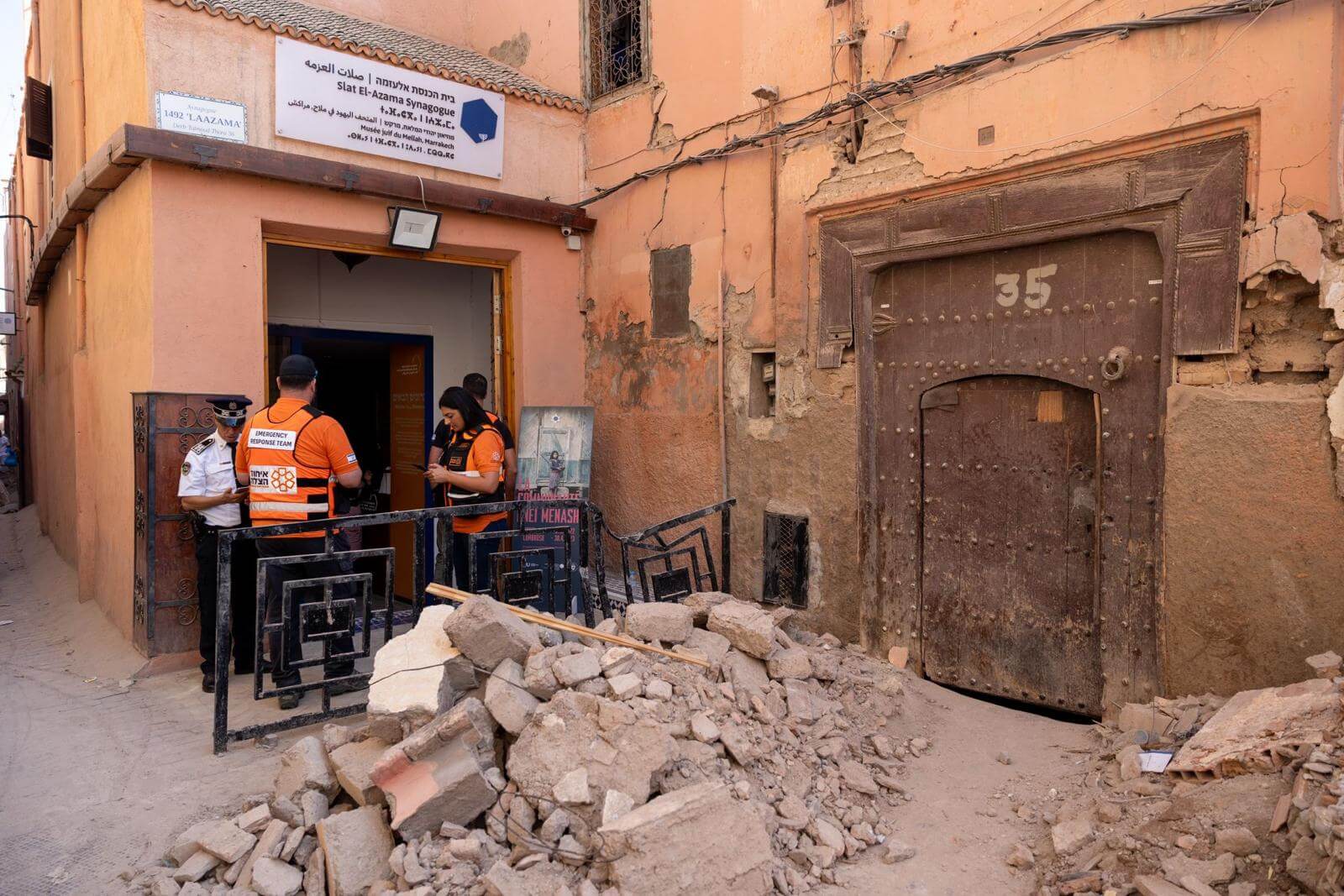 I have a special skill set, in addition to my EMT training, which is knowing how to operate infrared and thermal drones, which are used in search-and-rescue operations. I had used them in Turkey to locate a number of people buried in the rubble. We thought that these skills may be needed again here. Without a second thought, I agreed to join this mission as a member of the advanced assessment team.
After a stopover in Milan, we touched down in Marrakech at 8 a.m. Sept. 10. Time was a critical factor, so we didn't even check in to our hotel, we dumped our non-essential items, took some medical packs and other equipment that we would need for the day, and headed out.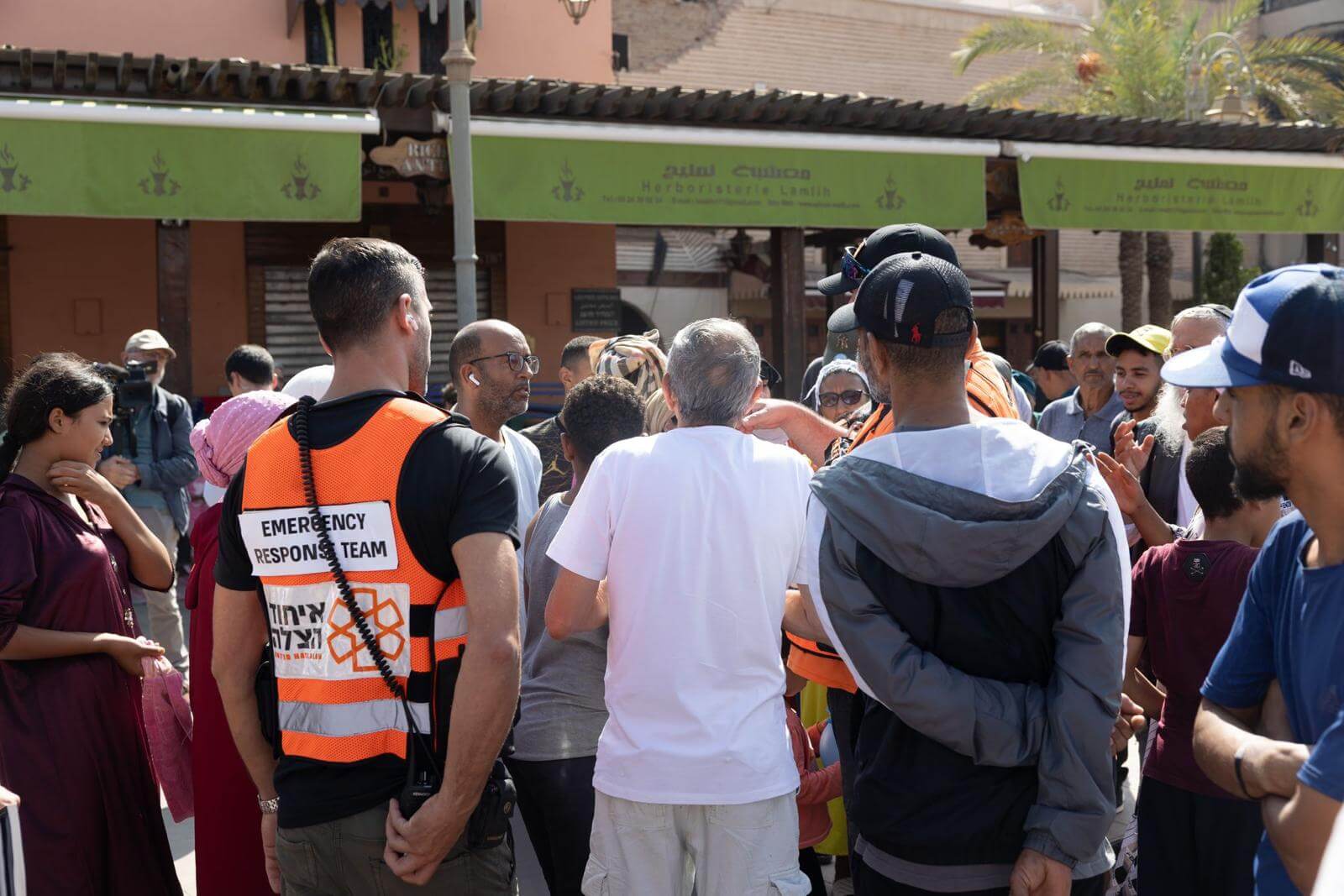 In order to get a proper assessment of the situation, we spoke to community leaders as well as individuals to see what they needed most. Some told us that they needed shelter from the hot sun and cold nights, others said that they needed water, and many needed medication or acute medical attention. We helped where we could, and made notes of the rest. Our mission was to help but to also assess whether or not another larger, more well-equipped team would be needed, and what they would be needed for. We were to relay that back to Israel so that preparations could be made for a secondary team to come and provide more assistance for the people who survived, but who now need to rebuild their lives, and their health.
Our team ventured into the affected regions, sometimes in places where no rescue teams had yet set foot, in order to understand the challenges faced by the local communities. We documented the scope of medical needs, identified urgently needed supplies, and evaluated the overall humanitarian situation.
There was one particular moment that touched me deeply. It occurred later that first day in the village of Tizi Ouaddou in the Atlas Mountains. The locals did not speak Arabic, but rather a Berber dialect, which made it challenging to communicate. An elderly couple's modest house had been obliterated, and they needed assistance to create a temporary shelter until more help could arrive, and something more permanent could be done for them. We collaborated with them to construct a makeshift shelter of straw reeds where they could spend the night. It was a small gesture, but made a big difference to them. At the time it was what we could do to help, and it provided some comfort for those who had lost everything. It was a place to begin.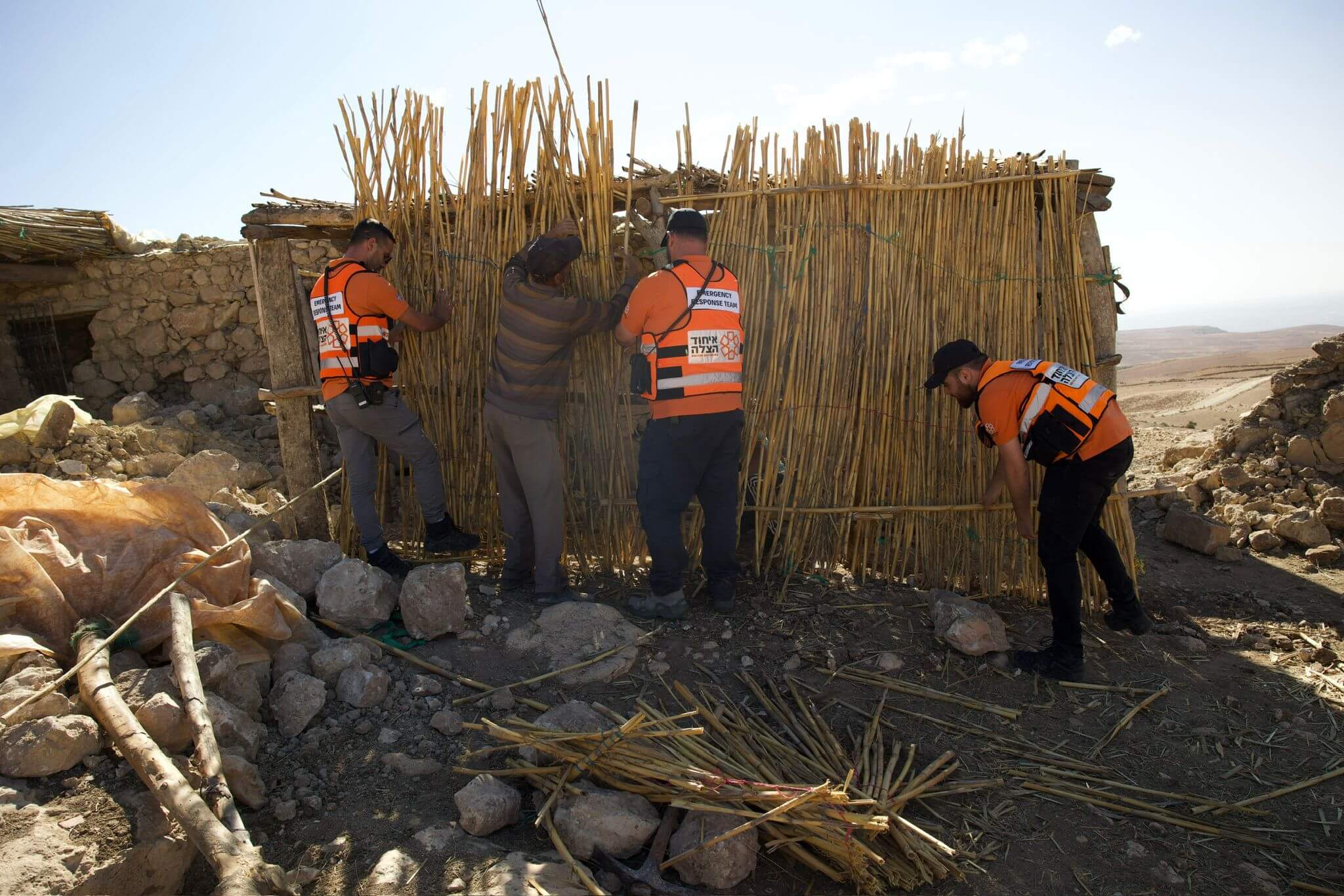 If I managed to help only this family, then my mission in Morocco would have been worth it. But there were many others, hundreds of others, all of whom needed help as well, so we made our farewells and resumed our work assessing what was needed.
By the end of that first day, we understood this would be a relief trip that would demand every effort United Hatzalah has, and more. Swooping in to fix things in villages like Tizi Ouaddou isn't our goal. Instead, we serve to help Moroccans find a place to begin, and empower them to commence the work of rebuilding their homes, and their lives.
Our team is still in Morocco, as we await a second, larger United Hatzalah team that is now making preparations to come and take over the mission. They will be able to make the proper plans and obtain the proper equipment and aid in order to help the people here by giving them a small boost at this difficult time. I pray that the work I and my team began here will make a difference, and play a small part in healing injuries and easing the pain and overwhelming sense of loss that is currently taking place in Morocco.
Morocco will be strong once again. I see it in the eyes of the people here. They are resilient, and I hope that our mission helps speed that future to come about a little bit faster.
To contact the author, email [email protected].